Some ShelfGenie solutions are not like the others! While ShelfGenie is best known for transforming kitchens, pantries, and bathrooms, we bet you didn't know about the many creative and interesting ways clients have transformed their homes with Glide-Out shelves. A few of the following solutions may surprise you:
1. Retrofit Curio Cabinets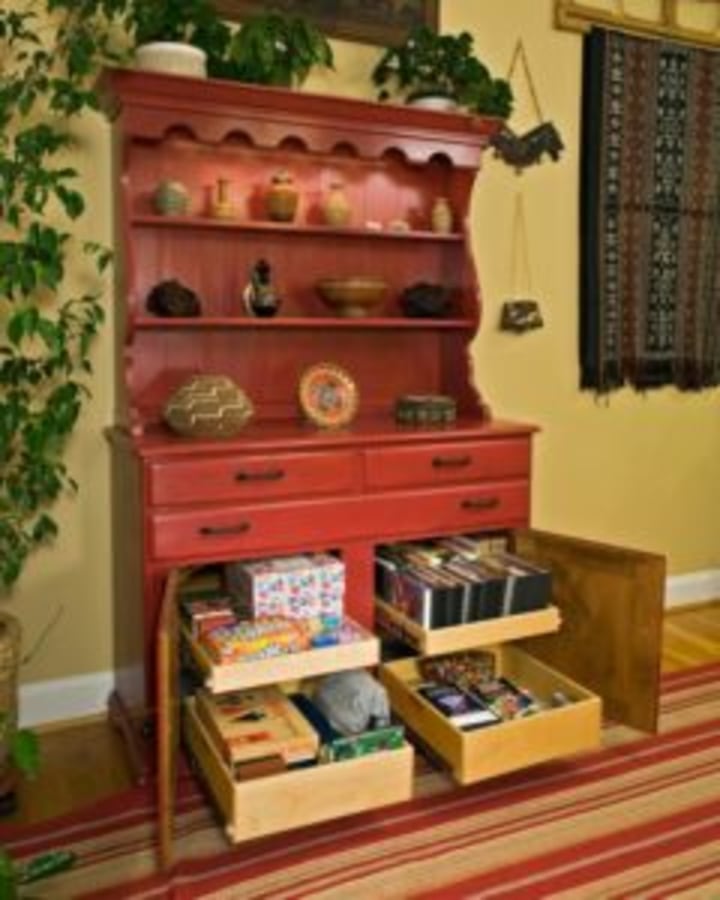 When we say ShelfGenie is for your pre-existing cabinets, we're not just talking about the kitchen. Our Glide-Outs can fit into curios , dressers, work desks – you name it! This beautiful standalone cabinet and shelf is perfect for storing family-room games and DVDs.
2. Revamp the Entertainment Center
Check this out! Glide-Outs shelves transformed this section of a built-in entertainment center to perfectly fit our client's DVD collection.
3. Make the Laundry Room your Favorite Room
One of our talented designers in Indianapolis crafted this custom pull-out shelf for our client's laundry room. The shelf itself was actually inverted to be a platform (versus its usual installation as a drawer), and then fitted with a piece of plexiglass on top to help avoid getting drops of detergent on the rails.
4. Organize the Basement or Cellar
This basement in the Twin Cities needed some seriously organized storage space – and ShelfGenie was able to provide just what the client was looking for. Three tiers of Glide-Outs in various sizes should clear up all the clutter in there!
5. Build a Wine Rack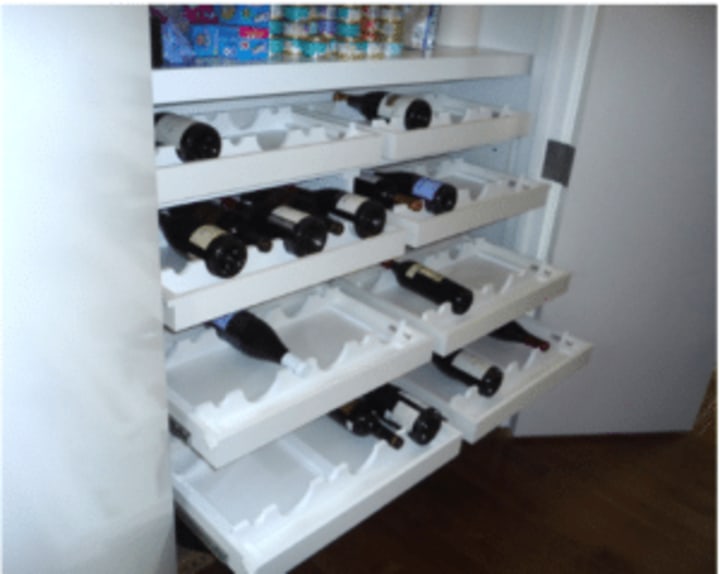 A beautiful wine rack built by our installers in Seattle! This client wanted a clean, easy-to-access space to both display and dip in to a prized wine collection. These custom wine rack Glide-Outs in Designer White seemed to do the trick.
6. Protect and Organize Fragile Glassware
Every day our Designers and Installers come up against trouble spaces, and every day they use their natural ingenuity to work around them. This cabinet in Seattle got the perfect custom-fit treatment!
7. Work Around Awkward or Tight Spaces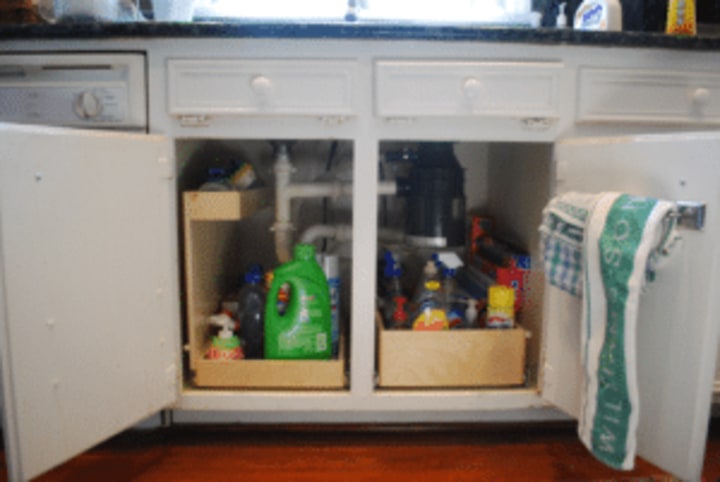 Our ShelfGenie Designers are all about maximizing the space you have, and our client in Calgary really needed some help with the space underneath their sink. Challenge accepted! After working around the pipes and filling up the dead space, our client has plenty of space for their under-sink items.
8. See Your Dream Pantry Come to Life
We've all seen amazing ways ShelfGenie can transform pantry's, but this one really stands out from the bunch. Another client in San Antonio needed their 5'X5' corner pantry re-imagined to meet their needs. The result? TWO Glide-Arounds fitted with pull-out shelves, and lots of shelf space for kitchen tools and a wine-rack.
9. Imagine Secret Stowaway Spaces!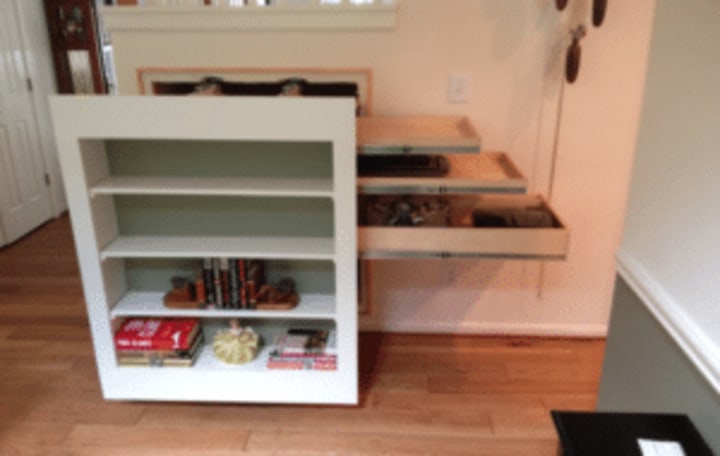 ShelfGenie can work its magic in mysterious ways. Another client in Raleigh, NC wanted a hidden bookshelf complete with secret storage. Now that's one way to save space! Want to know more about what ShelfGenie can do? Read through our
Solutions Magazine
.