The most exciting part of the ShelfGenie experience is meeting with your personal designer. All of our designers are incredibly talented individuals who come from a variety of creative backgrounds. We sat down with Cyndy Salzmann, ShelfGenie's 2018 Designer of the Year, and the Lead Designer for ShelfGenie of Omaha, Des Moines, and the Twin Cities in Minnesota, as she talked about all the ins-and-outs of the ShelfGenie experience from her point of view.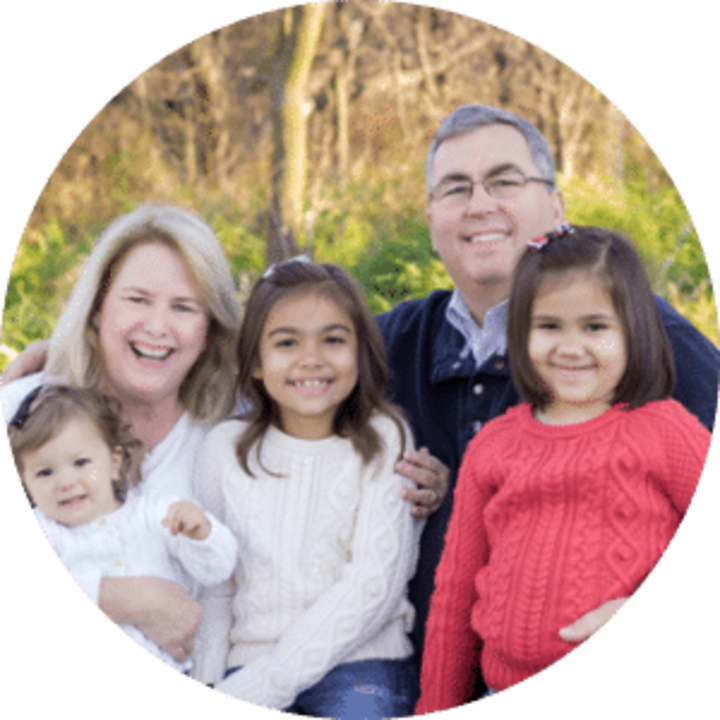 1. Cyndy, when did you become a designer with ShelfGenie?
In 2013, shortly after Nick Starkey (Owner of ShelfGenie of Omaha, Des Moines, and Minneapolis/St. Paul) bought the franchise.
2. What region do you work in?
I am the Lead Designer and Director of Training and Development for Omaha, Des Moines and the Twin Cities in Minnesota. In addition to working with clients, I recruit and train Designers in those areas.
3. What's your background? What did you do before designing for ShelfGenie?
My background is pretty varied but has all focused on the creative process. I've worked as a News Reporter in both radio and television, as a radio morning show co-host, a public relations consultant, and professional organizer. I've also written some books on home management and organizing, as well as two novels. The last was titled
Crime & Clutter
, published by Simon and Schuster.
4. Can you describe your creative process? What's the first thing you do when getting to work designing a Solutions installation?
I listen to the client's needs - what frustrates them about their storage spaces, how they use the space, what's important to them, and if they have any physical limitations. At this point, I'm starting to formulate some ideas in my head. I use the Solutions magazine as well as my "Brag Book" of past designers to show them my ideas and explain the "why" of my suggestions. Then I use our 3D design software to sketch up a rendering so the client can see exactly what I have in mind. I call this the "HGTV moment" because they can watch the design come to life on my laptop.
5. Tell us about one or two of your favorite design challenges. Any quirky spaces or hard-to-access spaces that were especially fun to fix?
I really enjoyed designing a Butler's pantry for a client. Although it's a fairly large space, the client wasn't using it effectively because of a blind corner, deep shelves under the counter, and a small cart on the far wall.I suggested we move the cart to another area of the home and install a tower of Glide-Out shelves for food storage. The top featured two sloped Glide-Outs for cookbook storage. We installed our blind corner Solution to provide access to items in the back corner as well as Glide-Outs under the counter which offers custom storage to eliminate dead space.Finally, we reworked the upper shelving to provide four levels of storage for larger items such as baskets, paper products, and serving dishes. I loved the results - and so did the client!
6. Can you tell us about one of your favorite clients to design for/with?
I love when I can help someone age in place. I remember a client in her 80's who loved to bake but couldn't safely access the pans and supplies she needed.Although she was born in the house, her children wanted her to move because they feared she would fall. We designed a solution where we stored her pans vertically instead of horizontally - so she could easily pull them out. We also built a pantry where her baking supplies were easy to access.After the install, her daughter said, "Mom, looks like you bought yourself a few more years here."
7. What are some of your favorite ShelfGenie products? Why are they your favorite?
I have two favorites: I love to design storage for spices in a single Glide-Out with adjustable dividers. I also like to use two sloped Glide-Outs on an upper shelf that face each other to store tall items like cereal boxes, crackers, vases and pitchers. It also makes a great place to store liquor.
8. Do you have any design wisdom or accessibility advice to give your clients?
I encourage clients to think outside the box. Is there a nearby coset we might convert into a pantry - or Butler's pantry - to store appliances or extra supplies? This might allow us to free up storage in the kitchen or bath to provide access for more frequently used items. It often takes an outside perspective to look at a space and see the possibilities.
9. What are some personality traits and skills you must possess to be a successful ShelfGenie designer?
The most important trait is to be a good listener. You have to understand a client's needs, budget and personality to design a Solution that will work.
10. What was going through your mind when you won Designer of the Year?
From the look on my face, I was a bit overwhelmed. I've done a lot of different things in my life - but I've loved being able to help people through ShelfGenie. It's very rewarding to design a Solution that brings so much joy!