ShelfGenie has seen some frightening organizational set-ups. Many of our clients come to us asking for help reorganizing and rearranging hard-to-reach spaces or inconvenient cabinets. Lack of accessibility can truly be a nightmare for our clients, so our Designers are happy to assess the situation and create customized solutions for specific spaces.
In honor of the spooky season, we thought we'd share some of the "scarier" projects we've tackled! Here are some organization nightmares that turned into sweet dreams when Glide-Out shelves were slid in:
1. Under-sink Trash to Trashcan Hideaway

Tossing away smelly kitchen scraps is never fun, but now it's quicker and easier!
2. Haphazard Storage to Neatly Stacked Containers

Is there anything more satisfying than perfectly stacked Tupperware?<h4>3. Messy Stacks to Tidy Division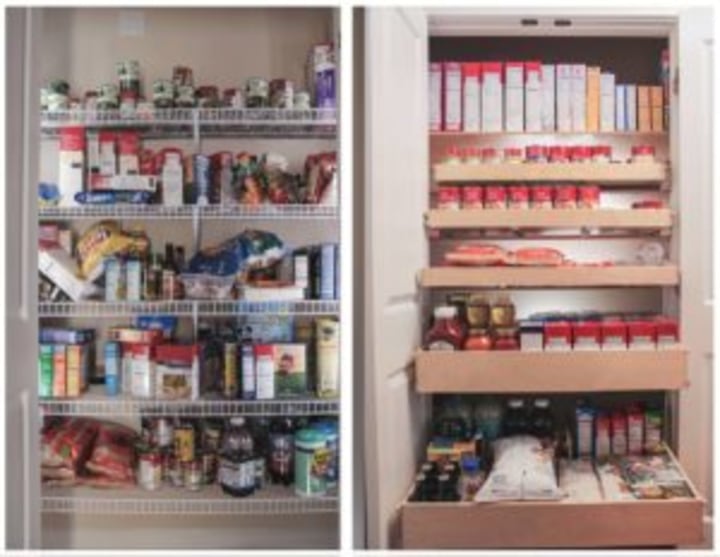 How could our client find anything on those shelves? Thank goodness for dividers...
4. Cluttered Sheet Pans to Easy Baking!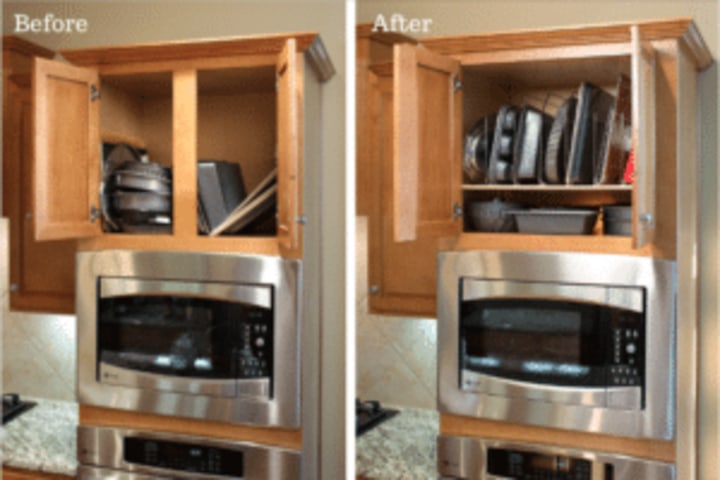 This solution makes it quick and easy for our client to find the tools and tins they need to bake with.
5. Unreachable Cooking Gadgets to Easy-to-Access Appliances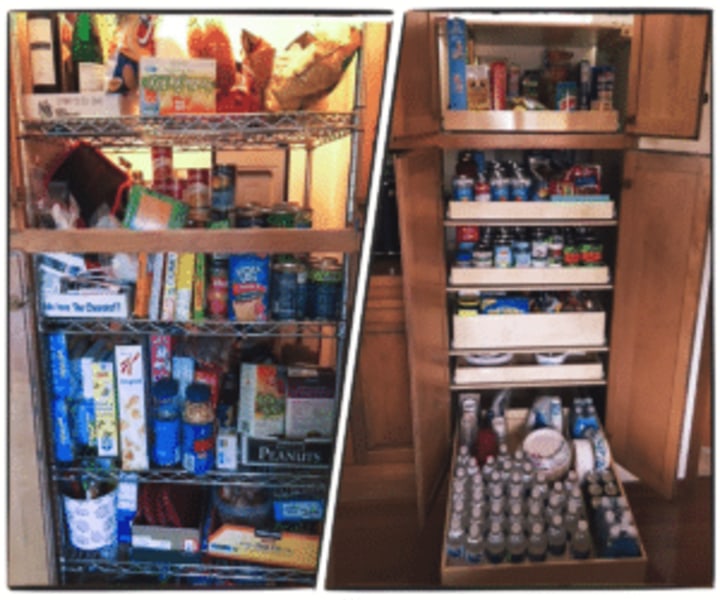 This pantry looks 100% better now that everything's within reach!
6. Crowded Storage to Organized Shelves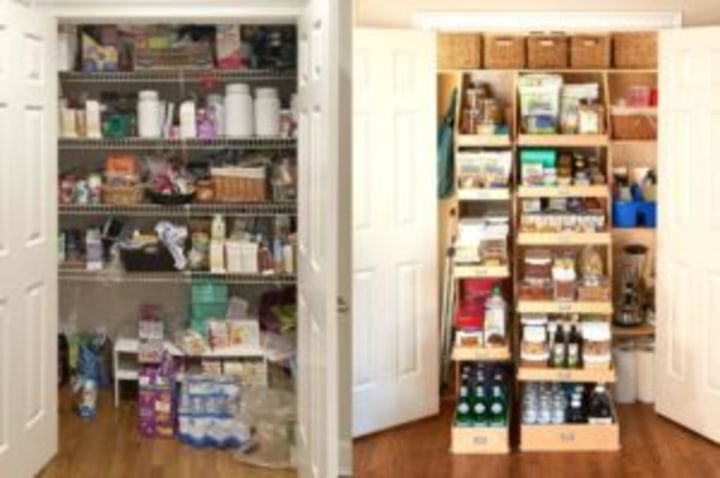 So much clutter! It was a nightmare to have to hunt through this pantry for food items.
7. Cramped and Cluttered Corner to Easy-Glide Storage

This beautiful corner cabinet simply came to life after the right ShelfGenie solution was installed.
8. Random Storage to Meaningful Space

With Glide-Outs, this space became perfect for organizing and stowing away uncommonly used appliances.
9. Inconvenient Under-sink to Dream Bathroom

Our beautiful designer series turned this underutilized bathroom under-sink space into spa-worthy storage!
10. Cluttered Storage to Easy-Glide Organization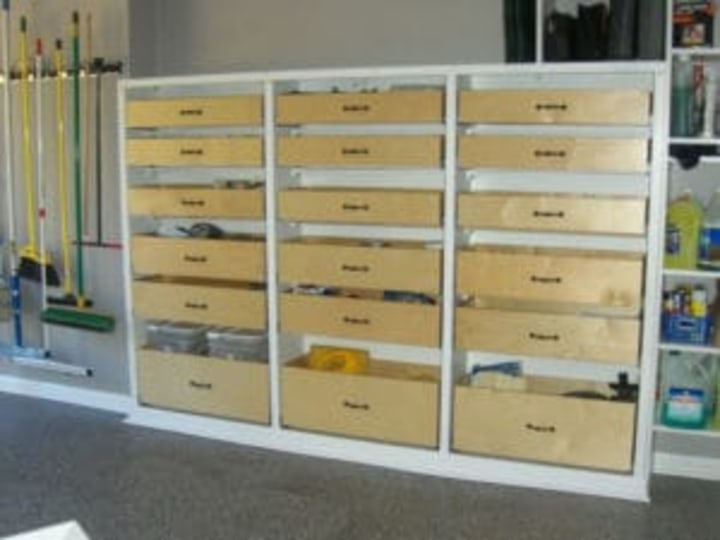 ShelfGenie drawers made this cluttered garage storage so much easier on the eyes!