With Mother's Day around the corner, you're probably thinking about what to buy for Mom. If she hasn't dropped any hints yet, consider some cool cooking tools and gadgets that will make her life in the kitchen much easier. And if you're a Mom yourself, it's not too late to drop a few lines about which of the following would be a simply perfect fit in your kitchen.
1. High-Speed Blender
Whether she wants to make her favorite fruit smoothie or creamy vegetable soup, a good blender is a must-have in every kitchen. With so many to choose from, you can look for something sleek and sophisticated, or more retro to match her style. There are several price points for every budget, so a simple search will provide you with many options.
2. Shears
Every mom needs at least one pair of good shears in the kitchen. The scissors that are used to cut paper and crafts aren't the ones she wants to use to cut chicken or pizza. Invest in a good pair of shears that she can keep in the kitchen to use when preparing food.
3. Herbal Garden
Every good cook knows that fresh herbs can pull a recipe together. Consider buying her a kitchen herb garden to include basil, mint, rosemary, cilantro, parsley, oregano, and thyme. Whether she uses a pinch or a bunch, she will be happy to have fresh herbs at her fingertips.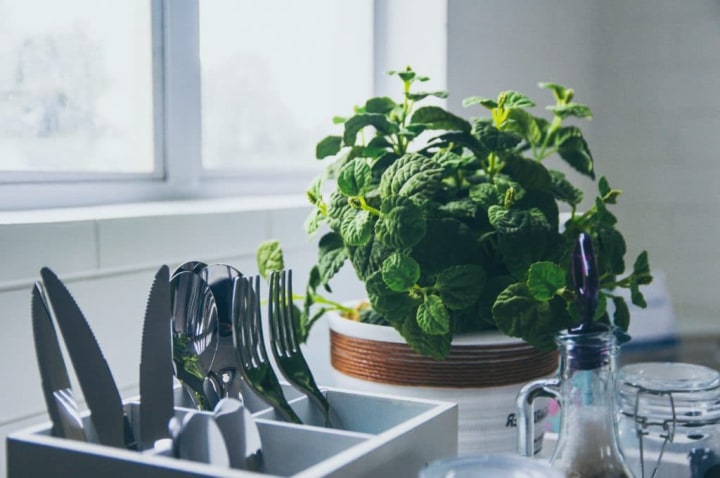 4. Insulated Wine Tumbler
To keep her white wine chilled or her red wine at room temperature while she's cooking, an insulated wine tumbler is sure to do the trick. Stainless and stemless wine mugs come in a variety of trendy colors like rose gold, gun metal, copper, turquoise, and gloss white.
5. Mini Stand Mixer
Big, heavy mixers are great for making everything from cookie dough to pretzel bites, but they can take up a lot of room on the counter. A mini stand mixer may be a better option if counter or storage space is limited. It can do the same job as the more substantial mixer and you can purchase add-ons for future gifts.
6. Salad Spinner
It's essential to clean fruits and veggies before you eat them, however, no one wants to eat wet, soggy, lettuce. The solution is to use a salad spinner to remove excess water after washing. This nifty tool will have Mom preparing salads in no time.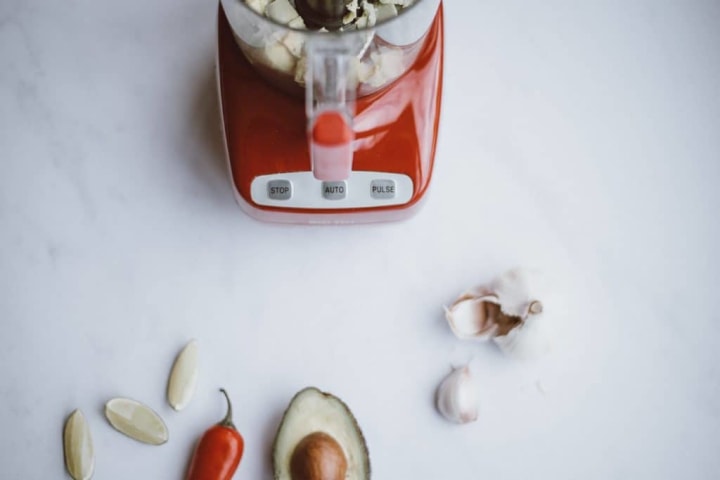 7. Avocado Slicer
Removing the pit from an avocado can be a little frustrating. With an Avocado slicer, one side of the tool can be used to cut the avocado, while the other can extract the pit, so you don't waste all of the green goodness. Some devices even include a piece that makes uniform slices. Whether enjoying an avocado by itself or adding it to a recipe, your mom will be happy she has this tool to do the job.
8. Air Fryer
While most people enjoy the taste of fried food, many avoid it because it's not a healthy choice. With an air fryer, Mom can use a minimal amount of oil to make french fries, onion rings, and fried chicken without the guilt of indulging in traditional fried food.
9. Travel French Press
Rather than stopping at her favorite coffee shop on the way to work, your mom can make freshly brewed coffee, anywhere, with this travel mug. She just needs to add her favorite coarsely ground coffee and hot water, then seal the lid. It's the perfect gift for a mom on-the-go.
10. Veggie Spiralizer
These days, zoodles are all the rage! That's because they can take the place of pasta in almost any meal. Zucchini, squash, carrots, and more can be made into spirals for a healthier option. If Mom is health-conscious or wants to have a little fun with her food, this is a great gadget to own.