An entry way can be the most useful room in your house with the right mudroom storage cabinets. With ShelfGenie custom storage solutions, you can maximize function and style with unique mudroom organization ideas that fit the needs of your everyday life.
Get creative about storage
Great storage solutions require creativity. There are plenty of underutilized spots in your home that can serve as the perfect home for everyday items. We have rounded up some of the most innovative mudroom storage ideas to bring your entryway to the next level.
1. Shoe storage solutions
One of the most common sources of clutter and mess in an entryway is caused by lack of shoe storage. A key function of a mudroom is a place to get dressed and undressed when coming and going from your home, so shoe storage should be top of mind when considering mudroom storage ideas. Consider long, thin, sliding shelves to line your shoes and access them with ease.
2. Closed storage
You may not want some things in your mudroom to be on display. While functional, spare cleaning supplies or gardening equipment can create a cluttered appearance to your mudroom. Prioritize adding some areas of your mudroom storage cabinets that have doors to hide away any clutter.
3. Open storage
On the other hand, there are certain things to store in your mudroom that you will want easy access to, such as coats or purses. By incorporating open shelving, you can neatly give each of your daily items their own designated space while creating easy access for your on-the-go needs.
4. Key space
Losing your keys is an annoyance many homeowners know all too well. When considering mudroom organization ideas, incorporating a dedicated space for your keys can save a lot of future headaches. There are several ways you can go about storing keys, such as a wall hook or small shelf near the door. Whatever direction you decide, it will be sure to become one of your favorite spots in the mudroom.
5. Get the most out of your coat closet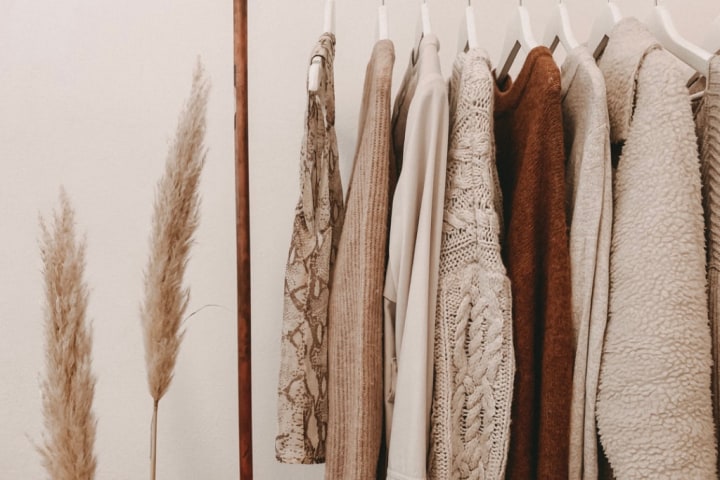 For those renovating their mudroom to increase function, you should consider how to best maximize the existing space to get the optimal storage function. ShelfGenie has a wide range of closet storage solutions for every sized space that will give you maximum storage with minimum headache. With custom shelving, you can create storage in even the tiniest of nooks for things like hats and gloves or extra Christmas lights.
6. Give your mail a home outside of the mailbox
Mudroom storage ideas should always prioritize function, and having a designated location for every day chores is an excellent way to do so. Creating a small shelf, drawer, or basket for your mail helps accomplish the chore that can be easily forgotten.
7. Provide seating
For all the winter boots, rain wet sneakers, or last minute heel buckles, a mudroom bench is a prime mudroom organization idea. Great for kids and adults alike, it is an excellent way to sneak in more storage. A bench that lifts to undercarriage storage is one of the best ways to maximize the function of your mudroom.
8. Maximize your vertical space
Never underestimate the amount of storage you can use by going vertical. By incorporating floor to ceiling mudroom storage cabinets, you can give a dramatic effect to an overlooked area of your home. It is a great place to decorate with plants, or store less frequently used items.
9. Prepare for the elements
With each change of weather comes the need for new gear, and having a solution for the mess can save you a lot of cleaning and wet socks. Create a space for umbrellas, snowy boots, or sandy beach gear to avoid tracking the mess through the house.
10. Utilize nooks
Sometimes, the most functional areas of your mudroom can be overlooked. Under stair storage, small corners, and the wall space under a window can become functional areas with the help of ShelfGenie custom shelving. Our team can create a custom solution for all of those hard to accommodate spaces.
11. Low shelving for children
The little ones need a place for their things too! Consider creating a children's nook to your mudroom storage cabinets, and prioritize lower, easy to reach locations. Providing a set of low shelving can encourage kids to learn to keep track of their things and offers an easy clean up solution. Lower shelving is also great for our family members and guests who require ADA accessibility.
12. Floating shelves for decor
While mudrooms are prime locations for organization, you may want to add some decor to your entryway for ambiance. Strategically placed, shallow floating shelves are a great place for frames or small decor items to add some character to your mudroom.
13. Utilize hard to reach places for longer term storage
Adding shelving in areas that you may not access regularly provides a great solution for those items that you only need on a sporadic basis. Spare bedding, seasonal clothing, or even spare cleaning supplies can find a home here. Keep these necessary items out of the way, so that when you need them they are there, but not crowding your everyday functions.
14. Create a station for your four legged family members
If your home has pets, there are plenty of great options to explore for incorporating their needs. One great solution is sliding cabinets, where you can store their food and easily switch out empty bags. Consider a designated hook and shelf for leashes and bags for your daily walks.
15. Sliding shelves for easy on-the-go access
Sliding shelves are a prime storage solution that maximizes ease and access. Perfect for on the go needs, you can easily reach whatever you are looking for and avoid rifling through deep drawers with hard to reach areas.
Maximize your storage with custom solutions
Once you've begun to visualize the possibilities of a more organized home, there is only one thing left to do. Begin planning the mudroom storage solutions of your dreams by reaching out to the ShelfGenie team today for a complimentary design consultation. Our team will walk you through the various solutions to your organization needs and help you plan from start to finish.