What are some pantry shelving ideas that can help keep things organized? Are you using your small pantry shelves as much as you could? If you haven't established any shelving systems, what can you do in the meantime?Some families might be interested in pantry shelving systems that could reduce clutter, while others may have some creative ideas in mind.A pantry is an important part of a kitchen. However, it can be extremely frustrating to deal with a pantry that isn't organized. The right pantry shelving ideas can help you save a lot of time and effort when it comes to finding whatever you need - whether it's a kitchen appliance, olive oil, spices, or dry goods.Want to know more? Please read on...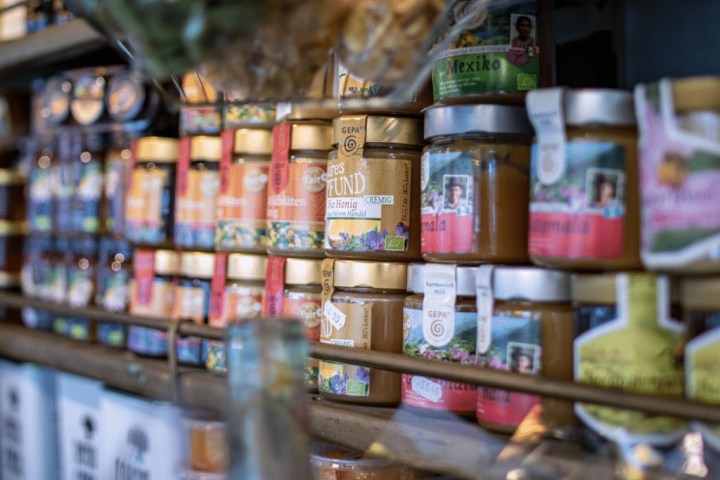 18 Clever Pantry Shelving Ideas That May Work For You!
Although numbered, our list doesn't follow any order. So, don't forget to check all the 18 ideas below.
1. Wrap-Around Shelves
Some pantry shelving systems are meant to create more storage. Wrap-around shelves are a great way to achieve this, and it can also add a unique new design element to your pantry!
Pro Tip:
Remember not to place too many objects on the wrap-around shelves! They can start to sag, which can affect your pantry whether you use traditional shelves or custom pantry shelving.
2. The Open Pantry Is One of the Best Pantry Shelving Ideas
You don't need to be a
chef to show off your pantry
! This may be one of the more non-traditional pantry shelving ideas, but building out an open pantry in your
kitchen
can make it much more elegant.
Pro Tip:
Of course, it may be a bit more expensive to hire a builder to build an open pantry.
But, If you can afford it - why not?
3. Color-Coding [One of the most common pantry shelving ideas]
There's nothing wrong with a
messy pantry
, as long as you can get to what you need. However, you may be interested in a pantry shelving design that can make it easier to manage down the line. Why not color code shelves to speed up the process?
Pro Tip:
Choose colors that you like, that complement your décor, or that brighten your mood!
4. Use Baskets
Baskets can look great while also offering a different mode of storage. Some families choose to place their pantry objects in baskets for higher or lower shelves, and they can help define specific areas of your pantry.
Bonus Info:
Baskets can also be one of those custom pantry shelving additions that add character to a pantry.
5. Include Wine Storage Options For Your Pantry Shelving Ideas
If you enjoy a bottle of wine now and then, there's reason to consider your wine storage options since the bottles may be tough to fit in conventional spaces. Why not make wine storage separate from the rest of your pantry?
Pro Tip:
You may want to think about a pantry area dedicated only to wine, where the bottles can be stored safely.
6. Another Pantry Shelving Idea is to Convert a Coat Closet
This is one of those pantry shelving ideas that make sense for families that are
running out of pantry space
. Think about converting a coat closet into a second pantry!
Pro Tip:
You can use stacking crates as an inexpensive way to convert a coat closet into a pantry.
7. Install Frosted Pantry Doors [Most elegant pantry shelving ideas]
It may be time for a change to keep your pantry up to date. The aesthetic of frosted pantry doors might fit with your kitchen, so it's something to consider.
Bonus Info:
Frosted pantry doors can also help when it comes to enlarging your kitchen visually.
8. Chalkboard Doors
Your family might go shopping so often that you forget what's in the pantry. Want to make sure that everyone is on the same page? A chalkboard as a pantry door can help you figure things out.
Pro Tip:
Can be a great place to write grocery lists and family notes!
9. Separate Baking Supplies [Pantry shelving ideas for the organized ones]
You don't need custom pantry shelving to organize your pantry. Sometimes, it's about separating parts of the pantry for specific reasons.
Pro Tip:
Keep your baking supplies on one shelf so they're accessible all at once.
10. Switch Up A Glass Cabinet
You may have noticed that you are running out of pantry space, or you don't have a pantry closet yet. What do you do, and what pantry shelving ideas can be a quick fix? A glass cabinet can be a nice way to keep non-perishable goods organized if you don't have a proper pantry yet.
Bonus Info:
If it's done the proper way, a glass cabinet pantry can even add some character to a room.
11. Add Shelf Liners as One of Your Pantry Shelving Ideas
You may have noticed that there are all sorts of dings and scratches on your pantry shelves. One way to hide them and prevent further damage is to install shelf liners.
Bonus Info
Shelf liners are an inexpensive and customizable option that extends the life of your pantry shelves.
12. Use Containers
At the end of the day, there are probably lots of things in your pantry that you don't use too often. Consider grouping them into containers and moving them out the way. It might not be revolutionary in terms of pantry shelving systems, but it gets the job done.
Pro Tip:
Clear labels and arranging containers from tallest at the back to smallest at the front will go a long way.
13. Emergency Zone [Most secure pantry shelving ideas]
You may store emergency supplies in a particular part of your home, but it also doesn't hurt to keep some emergency supplies in the pantry. For example, a fire extinguisher in the pantry will be useful in the case of a kitchen fire. It might not be the most stylish of pantry shelving ideas, but it will help keep your family safe!
Pro Tip:
Baking soda and vinegar
can also be used in an emergency to put out the fire
14. Avoid Bulk Buying
This is one of the easiest ways to improve your pantry shelving designs because it's simple: avoid buying in bulk! Purchasing items in bulk might make sense for a large family, but it will quickly take up all your pantry storage space. Plus, there's a greater chance that the food will go bad.
Bonus Info:
The good news is that this is one of those pantry shelving ideas that don't cost anything!
15. Out of Pantry Shelving Ideas? Add Some Wallpaper
If you want to include your pantry in your kitchen style, it might be time to add a bit of color and fun to your pantry shelving ideas. Why not personalize your pantry with some wallpaper?
Pro Tip:
You can also paint behind the shelves to add some flair to small pantry shelves.
16. See What's On The Small Corner Shelves
Sometimes, it can be a smart idea to use the small pantry shelves in the corner since it's easy to see what's there. If you want to organize to highlight the things that you use the most in the pantry, you may want to put those things on your small pantry shelves.
Pro Tip:
You can also reserve certain things for your small pantry shelves - like choosing to make them the designated place for your spices.
17. Glass Jars Are Great [Most affordable pantry shelving ideas]
Glass jars can help you save time, and they're also easy to clean and affordable. Why not use them to store all sorts of food items? Many people use mason jars for a more "rustic pantry" aesthetic. Of course, it also keeps food airtight!
Bonus Info:
There's nothing wrong with spending money on custom
pantry designs
, but you may find that organizing pantry items into glass jars makes things a lot easier.
18. Time For A Wire Rack
This is one of the more common pantry closet shelving ideas. Adding a wire rack can increase the amount of
storage in your pantry
, and you can customize the shape to fit your space.
Pro Tip:
It can also help keep your small pantry shelves clear for any unexpected additions or purchases.
Final Words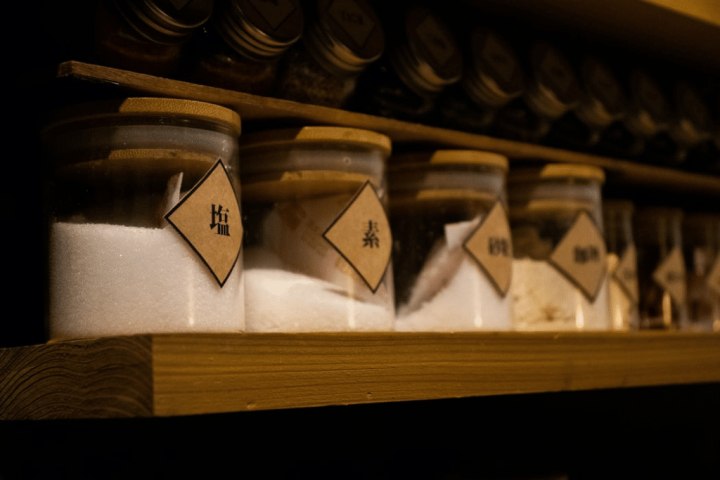 Our list of 18 pantry shelving ideas has been devised after consultation with the experts. Some of the ideas listed above may not suit you, however, most of them are practical for every kitchen.
Have we missed something? Have a cool idea to share? Let us know in the comments section below.
Want to build shelves that keep everything within reach?
Reach out
to us today!