Many homes and apartment homes today are built without a proper linen closet. While you might have a space to store your towels and extra toiletries, you will find yourself out of space when it comes to storing your extra blankets, sheets, and comforters. These items tend to be bulky (for the most part) and they take up a ton of room.
If you live in a home without a linen closet, you have likely found that storing comforters in your own closet just does not work. Luckily, there are many ways to store your linens without the luxury of a linen closet, all it takes is a little inspiration. We have a list of linen storage ideas without a closet here!
Storing Linens Without a Closet
A home without a linen closet can feel chaotic at times, primarily on laundry day. Regardless of the size of your home, you need a place to store your linens to keep them fresh, and more importantly, out of your way. Whether you choose a DIY, store-bought, or custom-made solution, we promise you, there are many available!
1. An Open Bookcase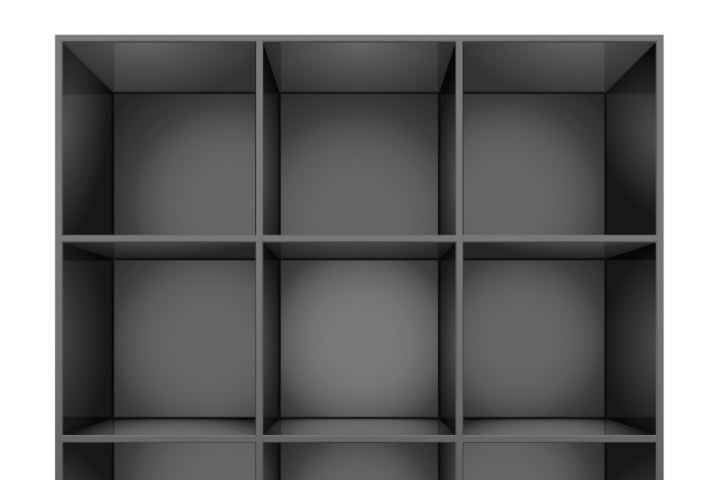 Utilizing an open bookcase is a fantastic option for storage ideas for apartments without closets, especially a linen closet. Depending on your space and the size of the bookshelf you choose, you can likely tuck your makeshift linen closet behind your bathroom or bedroom door. If you keep your items folded neatly, you could even keep it in the hallway.
2. Utilize Baskets
Linen storage for small spaces typically requires a basket or two. Woven and wicker baskets are perfect for linen storage because they look beautiful and they do not take up too much space. Certain types of baskets can stack on top of one another, while others can line up against a wall or behind a door. You can give the baskets a personal touch as well, adding burlap, ribbon, or labels.
3. A Blanket Ladder
A blanket ladder is a wonderful option for linen storage, and you can find them at almost any home goods store. Blanket ladders store items by allowing you to fold them over the rungs. Typically used for blankets in a living room setting, this item doubles very well as storage for extra linens for which you do not have room.
4. Storage Ottomans and Trunks
Storage trunks and ottomans come in various sizes and styles. From rustic to modern, you are certain to find a trunk that works for your taste. Storage ottomans and trunks are fantastic for the solution to how to store blankets without a closet because they open up and allow you to place items inside.
Once the inside of the trunk is organized and full, you can begin to fold blankets neatly inside and on top as well. Ottomans and trunks look amazing in the home, and if you cannot find one you like, you could have it custom-made!
5. Floating Shelf Units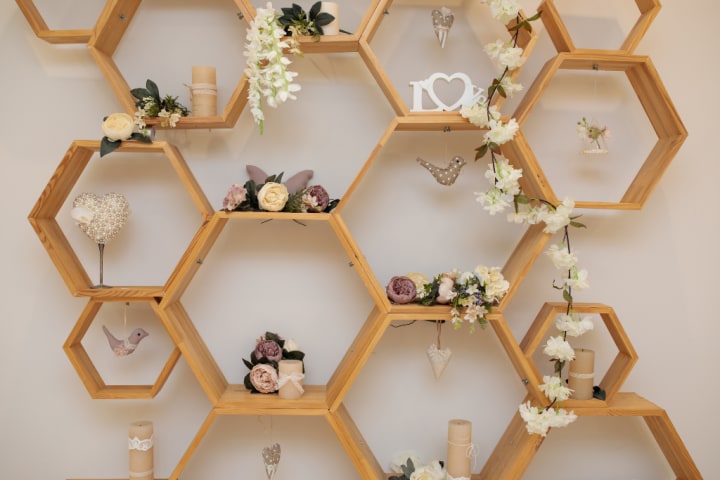 Floating shelves successfully solve almost any storage dilemma, including the lack of a linen closet. Floating shelves come in both singles and units, so you can pick and choose what will work best for your space. You can install a floating shelf unit above door frames for the ultimate space saver, or simply line single floaters on the wall, folding your towels neatly and adding some fake greenery for good measure.
6. Underbed Storage Options
For items such as sheets, comforters, and extra blankets, you cannot really go wrong with storage under the bed. Whether you utilize a tote or a basket depends on how high your bed frame sits off of the floor, but both will look organized and pulled together once you are done. The key to storing under the bed is not to shove things under, creating more chaos, but instead to carefully place items into containers and slide them under the bed so you can locate them quickly when you need them.
7. Utilize Your Own Closet Space
This might be impossible for some people, and it fully depends on how much you keep in your closet, but it is possible to create organized storage in your own closet for your linens. Clear out a side of your closet, and place an open cubby shelf or dresser without drawers inside. You can also use hanging canvas storage with open cubbies, whatever works for you! As long as you keep it tidy, you will find that your frustration levels remain low.
8. Over The Door Storage
Photo by NesTidy.
Storage that hangs over the back of a door has become much more versatile than it used to be. Now available with raised-edge bins, over-the-door storage is perfect for holding sheets and pillowcases that are otherwise having some trouble finding a home. This type of storage is not a permanent solution, but it will offer a temporary solution to a situation that is causing you stress. Over-the-door storage comes with many options, and you can certainly find something you like on sites like Target or Wayfair.
9. Above-the-Toilet Shelf Organizer
Photo by Yaheetech
If you are completely out of space, you might want to try an above-the-toilet shelf organizer. Available in many sizes with varying shelving tiers, you could very well find one that works for you. A toilet organizer will fit over your toilet, and the shelves will extend up, allowing you that extra storage without taking up any additional living space. A shelf like this is great for storing towels and washcloths, freeing up the bathroom closet, or shelving space, for blankets and sheets.
Organizing Your Linens Without a Closet
While many solutions to this problem are store-bought and DIY-oriented, ShelfGenie can help. If you have a design in mind for a custom-built solution, we would love to help you execute it! You can contact us today for more information, or use our online booking tool to book a free consultation.
We are skilled at finding room within any living space, and our custom-built shelving units are ideal for homes that lack storage and closet space. We'll see you soon!