One of the most important things to consider when planning your bathroom remodel is the best wood for bathroom cabinets. Of course, you should consider size, the number of cabinets, cabinets organization, and many other factors as well, but the material choice is critical to the project.
Above all else, wood is the material of choice for cabinetry. But even narrowing it down that far is not enough, because there are so many different varieties of wood to choose from.
What is the best wood for bathroom cabinets?
Let's look at some of the best options...
Solid Wood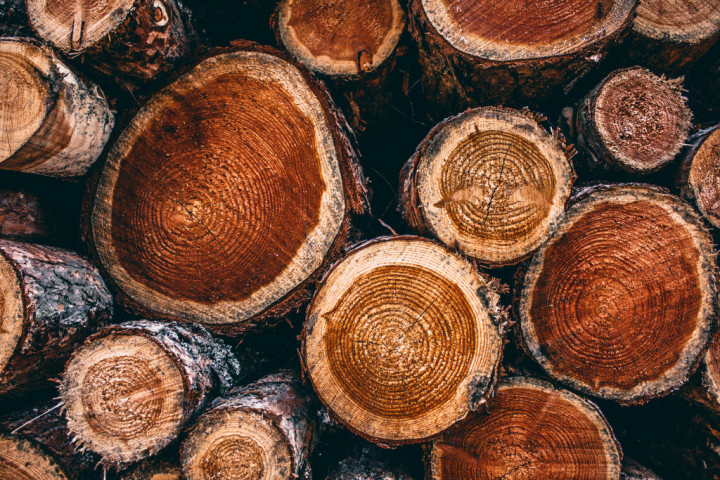 From an aesthetic standpoint, nothing beats solid wood for cabinets. Oak, maple, and birch are prime examples of beautiful hardwoods that you can use for bathroom cabinets. You can stain these solid woods to match the look you are seeking for your bathroom, and the variety of wood grains allow you to add a lot of customization.
Solid woods also hold up pretty well to bathroom conditions, though it's crucial that the room is well-ventilated to prevent shower-produced humidity from warping the wood. Still, if your cabinets are solid wood and they happen to take damage, the repairs are simple compared to some other options.
Solid wood is particularly worth considering for a vanity bathroom design.
Oak
Oak is a classic hardwood used in many high-quality furniture pieces and cabinets. Oak is one of the hardest woods you can use for your cabinets, which makes it great for resistant damage and humidity. Oak is a very sturdy wood and is less prone to warp and rot in a bathroom environment.
Oak stains well but it can be uneven at times, with the grain darkening more in some spots than others. This results in a streaky appearance that may look a bit out of place in your remodel.
Birch
Birch is a pale-colored wood that you can polish to produce a beautiful sheen. The neutral color of birch makes it a strong choice if you want your cabinets to just blend in rather than being the star of the show.
If you are concerned about warping, birch is one of the best choices due to its warp-resistant properties. This is one wood that can definitely stand up to the bathroom humidity. As a bonus, birch is such an abundant tree that it has become one of the most affordable hardwoods out there.
Birch does, however, have its downsides. The wood tends to scratch easier than many other hardwoods. It is also difficult to stain without ending up with a blotchy appearance. This is because birch wood tends to be uneven in how porous it is.
Still, if you are on a budget, you are likely to find birch to be the best wood for bathroom vanity.
Maple
The slight reddish tint in the color of maple wood makes it a classic beauty. Maples are often used in cabinetry and furniture due to their even grain that gives a uniform appearance and allows for the wood to be sanded to a very smooth finish.
Maple is one of the hardest woods you will find, so it has high durability and is resistant to warping and cracking. It isn't the most affordable option, but maple comes in as a mid-priced wood choice.
The downside to maple is that it isn't the easiest wood to stay, and dark stains do not come out very well.
Plywood
An alternative to using solid wood for your bathroom cabinets is plywood. This option can be a little bit tricky because plywood comes in such a wide variety of sizes, qualities, and densities. If you go the plywood route, you'll want to select a type of plywood that is as solid as possible. This means high-density plywood should be your preferred option.
While plywood doesn't have the natural beauty of solid wood, it does offer some benefits. For one, it does not expand as much as solid wood does in humidity. This means it is less likely to warp and cause issues with over-expanding. Plywood also tends to hold up better to water damage, which is of course crucial in a bathroom setting.
Plywood is a cheap option, so if your budget is on the lower end this may be the best option.
Medium Density Fiberboard (MDF)
Another option for your bathroom cabinets is MDF, which is a material comprised of various types of compressed wood. This is a material that when properly treated can be resistant to moisture from humidity, but you do want to make sure it doesn't see too much direct contact with water as this can cause it to warp.
While it naturally does not have a particularly beautiful appearance, it does take paint very well which means you can paint it precisely the correct color to match your bathroom. It is also a very cost-effective option, and typically will be even more affordable than going the plywood route. Also, when damaged MDF is very difficult to repair. If you have to fix damaged MDF, it will be noticeable.
Wood for Bathroom Cabinets Shelving
Another consideration is the design and type of wood to use for the shelving in your bathroom cabinets.
All of the same options apply; solid wood, plywood, and MDF. Keep in mind, though, that you don't have to use the same wood type for the inside storage as you do for the exterior. In fact, on the inside, it is often more cost-effective to use MDF or plywood, even if you have an oak exterior. Because the internal shelving and storage are hidden, it will not affect the outer aesthetics.
There's also the option of going with a custom solution, such as ShelfGenie's offerings. Instead of designing this yourself, you can book a free consultation with us to come up with custom glide-out shelves and perfectly designed storage solutions for your bathroom cabinets.