There's so much possibility in the arena of bathroom design. When looking for inspiration, you can head in all manner of directions...and encounter a whole world of styles and cultures. Sadly, though, too many of us allow preconceived ideas of what a bathroom must look like prevent us from considering the wide range of possibilities. That's simply no good at all.
Nine trendy Bathroom Design Inspiration for 2021
1. Wider Sinks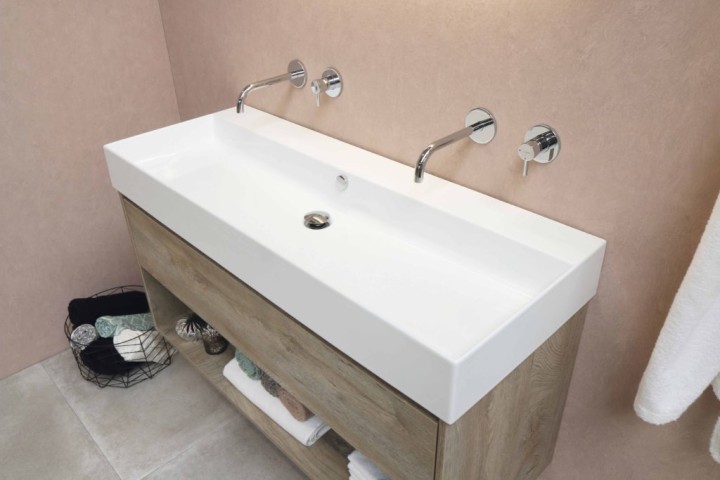 If you're blessed with a bit of extra space in your bathroom, few things bring more life to your bathroom than an extra-wide sink. It adds a touch of modern class—as if your personal bathroom were located in a fine-dining restaurant. If you're blessed with a bit of extra space in your bathroom, few things bring more life to your bathroom than an extra-wide sink. It adds a touch of modern class—as if your personal bathroom were located in a fine-dining restaurant.
2. Glide-Out Shelving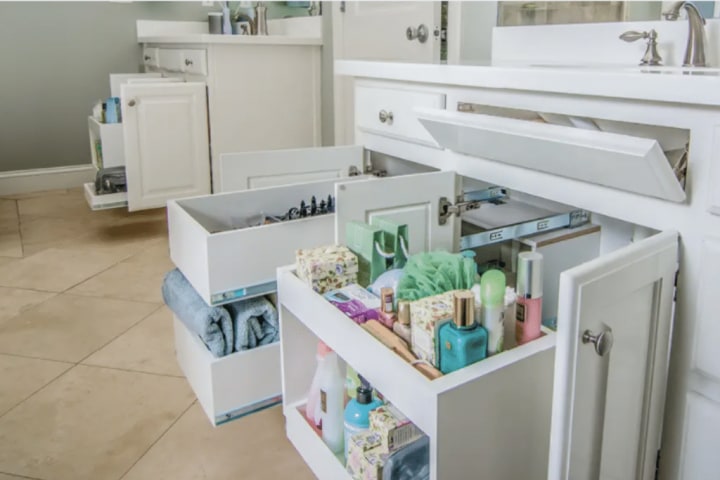 In any bathroom, storage can be a bit of a headache. With so many fiddly little items to look after (many of which are anything but aesthetically pleasing), it's often a challenge to figure out where exactly everything goes. Glide-out shelving is a divine way to deal with those problems. As seen in these examples, it creates an excellent space for storing hidden items like cleaning equipment, while preventing the need to dig through the back of a cabinet whenever you need the Windex.
3. Hangers, Racks, Hooks...Oh My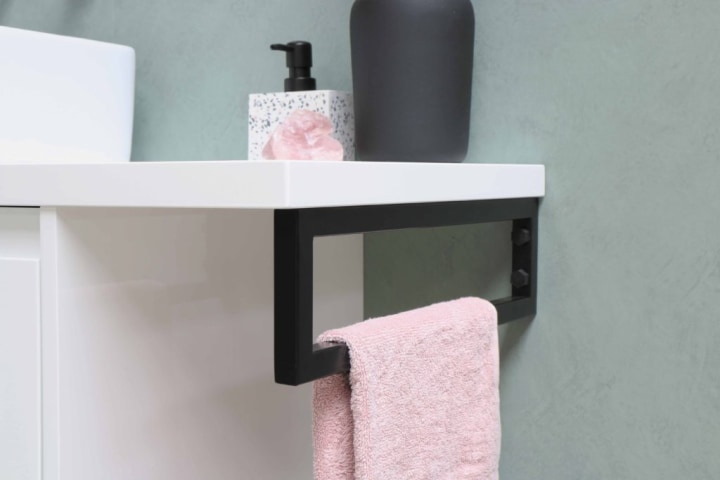 In the past, great bathrooms may have been signified by the large, and often expensive, decisions made in design: whether or not to include a shower, for example.
These days, the general quality of most bathrooms has risen, which means that when you see a modern bathroom that's truly special, it's often simply because of the little touches. The right choice of racks, hangers, and hooks can make a world of difference when you're working to organize your space—and in an aesthetic sense as well.
For a sleek and modern look, consider dark wood finishes, or metal. If you're looking to save on cost, some sturdier plastic options can lower your investment and still pack a visual punch.
4. Dedicated Spaces for Cleaning Supplies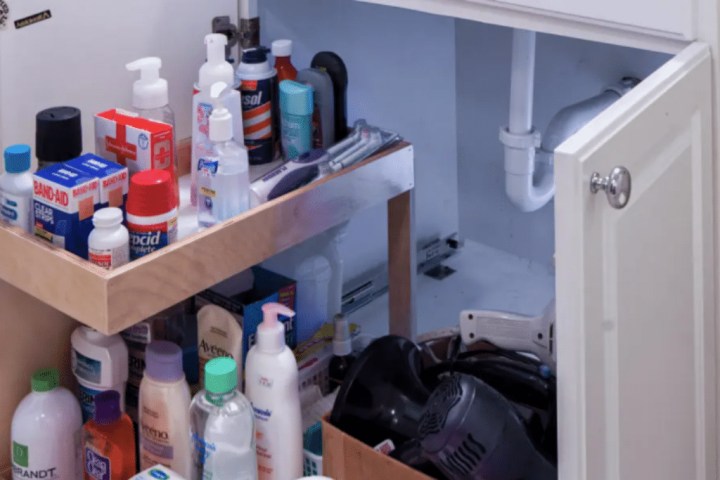 As mentioned above, finding room for storage is the perpetual bathroom challenge. In these examples, a dedicated space under the sink becomes a place for cleaning supplies and nothing else...which does absolute wonders for the structure and available space in the rest of the room.
Of course, there's another reason to store those items underneath the sink: having them readily available makes it much easier to buckle down and
actually clean
, whenever the inspiration strikes.
5. Separate Tub & Shower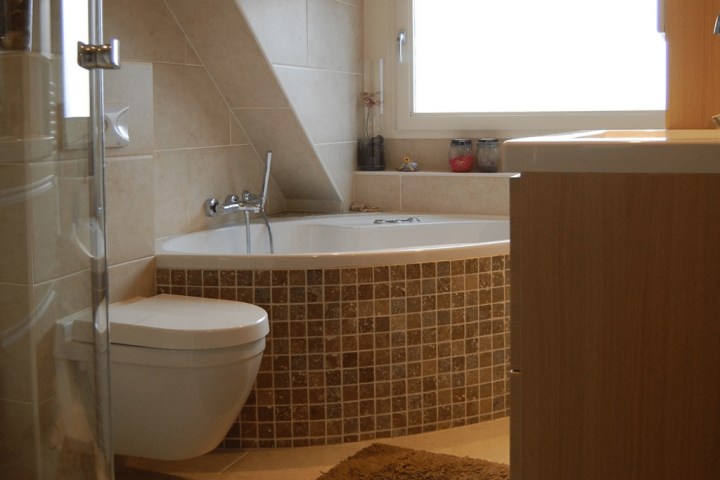 Rather than a combined tub and shower, the solution in more spacious bathrooms is to separate the two. Naturally, this isn't an option for everyone...but in cases where it's possible, the effect is stunning.
6. Funky Tiling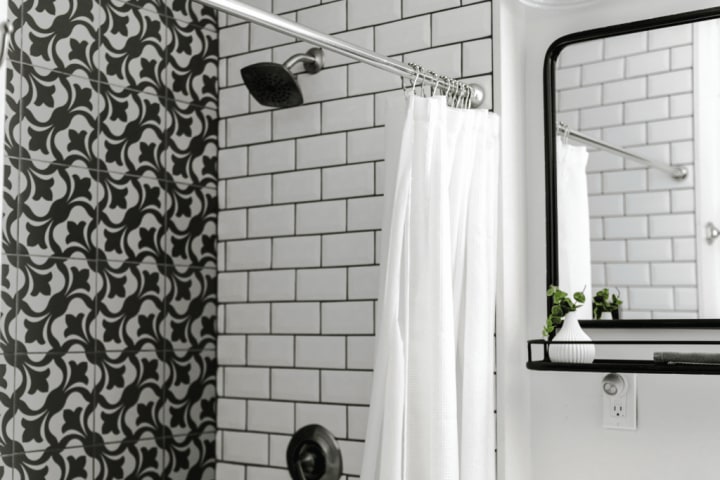 Nothing spices up a room like a nice tile pattern. And in the bathroom, it can serve a dual purpose: visually separating sections of the room (i.e. the shower) from the rest of your space (as seen in the example above.
There's no need to cover a whole wall with a fun pattern, though. A nice accent (as in this example) can add visual interest to the whole room by providing contrast.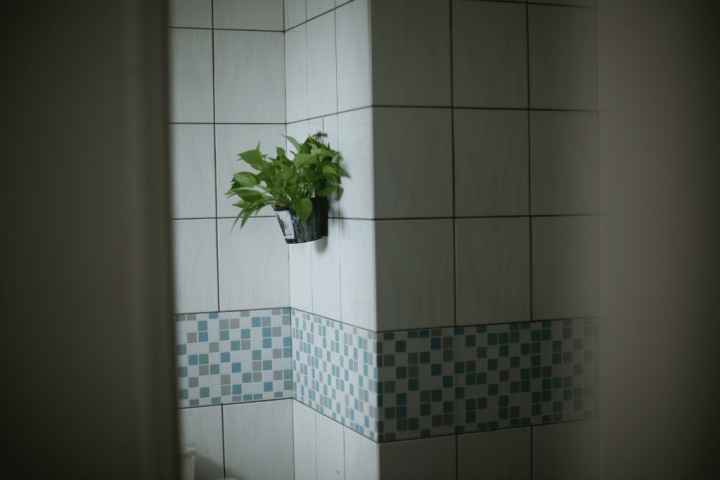 7. Indoor Plants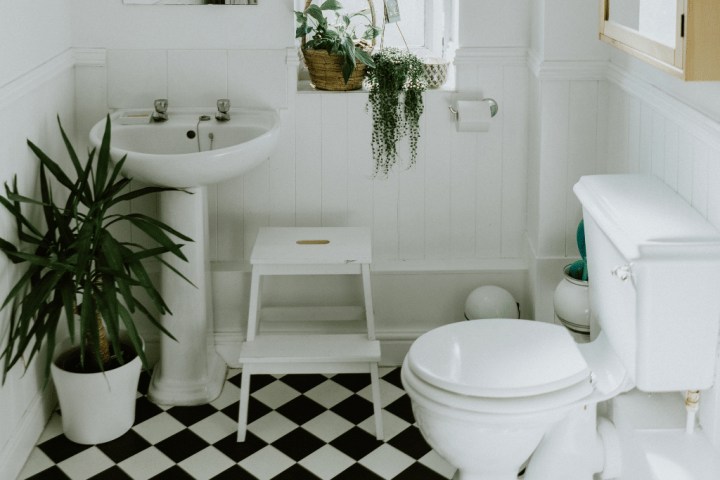 Your bathroom is a place where anything that signals cleanliness and health is more than appreciated. That's the big appeal of adding some greenery. In the example above, carefully placed pots give your plants room to live and grow, while adding a sprig of color to the entire room.
Of course, not all plants need to be potted. For a more exciting option, take a look at the concept below, where vines are allowed to grow and hang down from a ledge. If you're out of ideas, you may check these best houseplants for your bathroom design.
8. Unconventional Color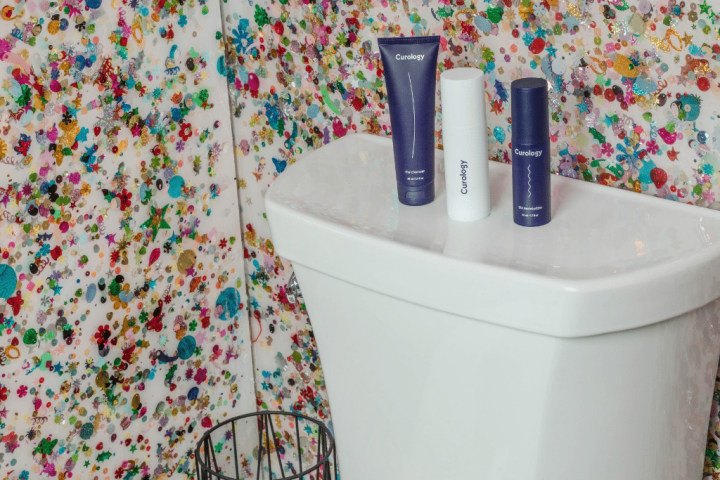 These days, white is the defacto color of choice for most newly-built bathrooms. But the egg-shell look hasn't always been in vogue...and there's a growing trend toward re-embracing exciting colors in the commode. An exciting pattern, as shown above, can make the whole room feel like a continued expression of personal style. Egg-shell as part of bathroom design? Why not?
9. Traditional/Old-School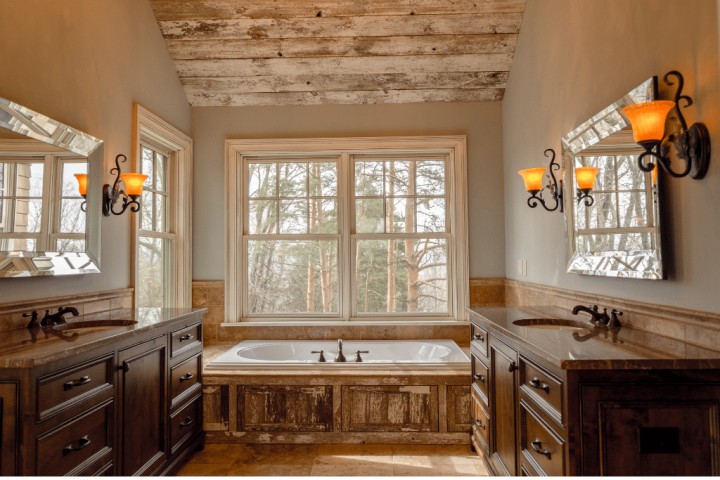 As I mentioned above, the modern look for most bathrooms is all-white everything…but modern styling is never your only option.
Some bathrooms can seriously benefit from a touch of the past—particularly when it comes to faucets and light fixtures. These images show how carefully chosen touches can help maximize your bathroom space and give it a regal aura.
There are many custom ways you can gain space in the bathroom to make it feel larger and more usable – check out
ShelfGenie bathroom solutions.