Building a closet from scratch can be a great renovation option for your home. By building your own closet, you take control of your organizational needs instead of adapting to the basic shelves your home came with. It is also fun to get creative with the materials and shapes you use for your DIY shelving unit. There are so many different options, it's hard to know which is the best wood for closet shelves in particular.Maybe you are building a new shelving unit to make better use of your closet space. Perhaps you are interested in finding the right closet shelving materials to renovate your space's closet to make the room look bigger.
The Best Wood for Closet Shelves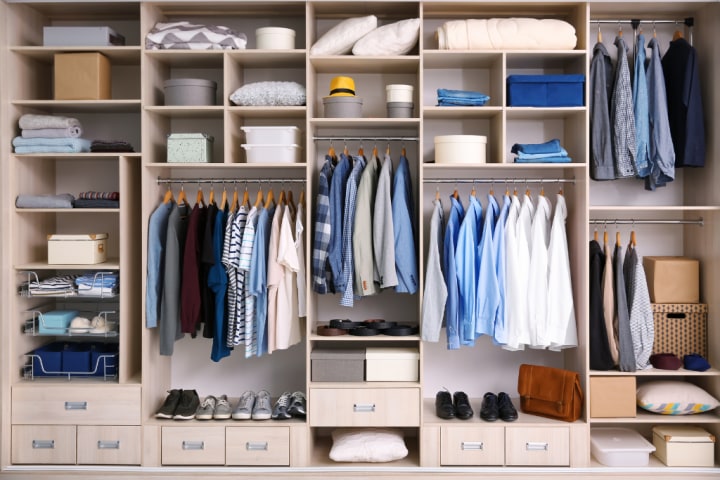 The best type of wood that will fit a closet depends on a number of factors. If one's closet will be used to store heavy and cumbersome items, thick and dense wood is often the best choice. For pantry or bedroom closets, lightweight wood or other thin materials may be suitable. Let's take a look at some of the best materials for closet shelves.
Plywood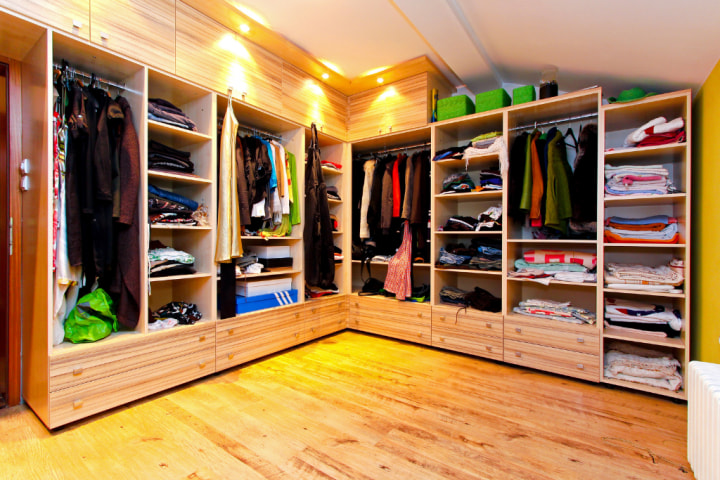 Whether you are
replacing old cabinet drawers
or are starting a project from scratch, one of the most versatile and dependable closet shelving materials you can use is plywood.
This type of wood is a terrific choice for closet shelves because it's very strong and resistant to sagging and warping. Consider this multilayered wood for closet shelving in your kitchen or garage, or anywhere where water damage may be an issue. It is also a good idea to use plywood labelled as furniture-grade for living or dining room shelving. B or C grade plywood is a good choice for building closet shelving for your garage.
Cherry Wood
This\o:
wood is a luxurious and gorgeous wood to use for many household furnishings, including closet storage. This material is a type of hardwood, meaning it is heavier than other types of wood and a bit more difficult to drill and cut. However, as a hardwood, cherry is surprisingly lightweight and easy to handle. Cherry is the wood of choice for shelving units with a rich, warm tone. If you are building a closet shelving unit meant for displaying items, cherry is the way to go. This type of wood is suitable for shelving units that will house light to heavy objects.
Particle Board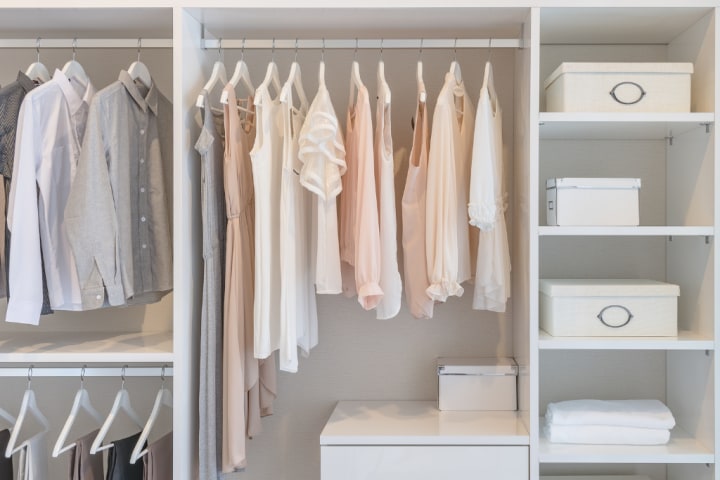 Particle board is one of the best woods to build closet shelves with for a number of reasons. It is a very affordable material that is quite easy to cut and assemble. A type of engineered wood, particle board can look almost identical to more expensive types of wood like plywood or cherry. This material is ideal for shelves that will store light to medium-weight objects. Avoid using it for very heavy objects, as particle board can warp and bend easily.
Pine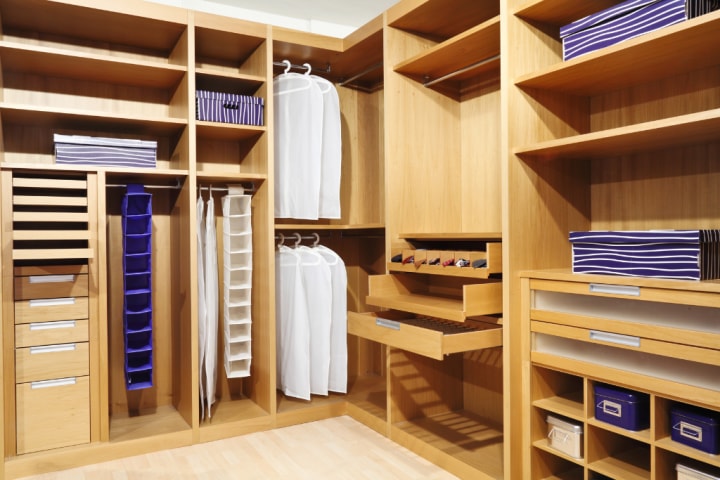 This is another excellent type of wood for building, and also one of the best woods to build closet shelves with. Pine is a softwood that is lighter than plywood but still sturdy enough for many closet applications. Use pine if you need a more affordable material for your closet-building project. This material is also very easy to paint and stain, making it perfect for DIY builders. Keep in mind that this type of wood is ideal for shelving that will store light to medium-light objects.
Melamine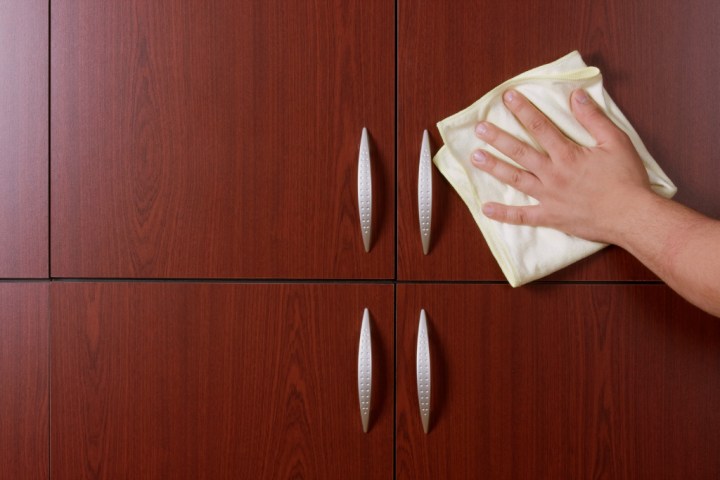 Melamine isn't a wood, but it is one of the best closet shelving materials you can use. Also known as shelf board, melamine is a popular choice of retailers and boutiques. This material is composed of a chemical compound similar to laminate and plastic. Luckily, this material is not as flimsy as typical plastic. It is quite hard and sturdy, making it a great material for shelving. If you have a modern living space and want your shelving to look more sleek and glossy, melamine is a great choice. We recommend using this material for shelving units that will store light to medium-weight objects.
MDF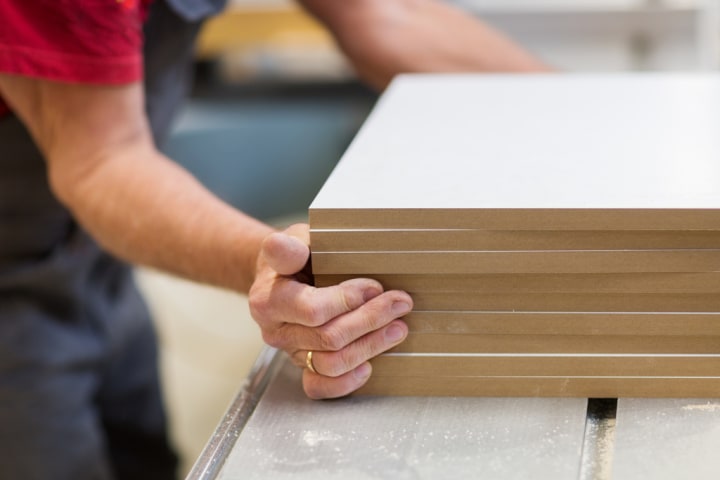 Medium density fiberboard, or MDF, is a type of sheet product used to build shelving units. This material is sold in large sheets and is made of recycled paper waste, but it is not a weak material by any stretch. While it is not quite as strong as wood, it is strong enough to handle shelving units that will contain clothing and other lightweight items. MDF is much easier to cut than plywood or particle board.
Laminate Wood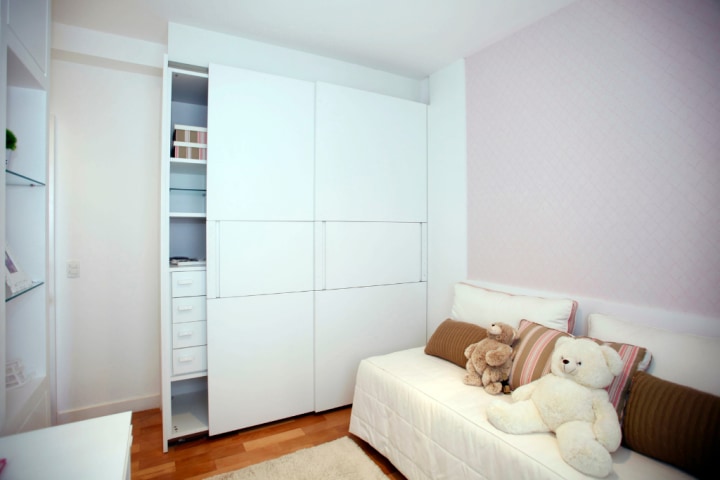 Many of the shelving units in your home are probably made from laminate. This material is used to build furnishings like furniture, cabinets, and other items. Laminate is unique in that it is extremely fire and moisture resistant, making it a popular material to use in residential homes. This wood is a type of "imitation" wood in which wooden patterns are printed onto the surface of the material, along with a protective layer on top. The core of laminate wood varies in terms of materials and can be made from plywood, particle board, plastic, or veneer. If you want expensive-looking wood material for your shelving but do not want to break the bank, laminate wood is a great choice for storing light to medium-weight items.
Where to Buy Wood for Shelves
If you are looking for a place to find the best wood for closet shelves, you have quite a few options. Many online stores make it easy to buy pre-cut wood for shelving. For more specific measurement needs, most home improvement stores will offer wood cutting services and a variety of different types of wood to choose from.
Depending on where you live, ShelfGenie may be able to support you with custom closets.
Organize Your Closet Shelving with ShelfGenie
Once you choose the best wood for closet shelves, it is time to start considering organization solutions for your new closet. ShelfGenie offers a wide variety of custom organization solutions to fit your newly-built closet shelves. Our products offer up to 50% more storage capabilities, all while fitting the aesthetic of your shelving unit. Get in touch today to schedule
a free design consultation
.