Getting new kitchen cabinets is a significant investment that requires consideration. Choosing the best wood for your kitchen cabinets is crucial, as the wood you select directly affects your cabinets' longevity, style, and affordability. Understanding your options is the first step in making the best decision. Here's our take.
The Best Wood for Kitchen Cabinets
No matter your budget or taste, you have countless options when it comes to choosing wood for your kitchen cabinets. Natural woods are your best bet when it comes to the lifespan of your cabinets, but there are alternative options.
Below are the best woods for kitchen cabinets, along with some synthetic choices.
Maple Wood Cabinets
Maple cabinets are some of the most resilient you can find. The consistent grain pattern gives maple a smooth texture that works well with many different stains, glazes, and paints. That's also why it can easily mesh with a traditional or modern style.
Maple wood is affordable, making it appropriate for nearly every budget. Choosing maple for your kitchen cabinets is a great way to enjoy high quality without breaking the bank.
Cherry Wood Cabinets
Cherry wood is a classic wood that adds timeless style to any kitchen, as it has throughout history. If your style is more traditional, cherry wood is worth considering. It has a rich color and closed grain texture that does an excellent job of absorbing shock.
This stunning natural wood never goes out of style, and it holds up its strength year after year. Those who choose this option love the rich color, fine grain, and unmatched strength.
Walnut Kitchen Cabinets
Walnut kitchen cabinets instantly add a touch of sophistication, and they're perfect for upscale or modern styles. This naturally dark wood has a distinctive color and a tight grain pattern, making it easy to polish into a smooth, solid surface.
Something to keep in mind when choosing walnut is that the color can lighten slightly over time. It won't be a dramatic difference, but you can prevent this by applying and maintaining an oil finish.
Although walnut is a softwood, it is still very resilient and will stand the test of time with minor scratches, dents, or dings.
Hickory Wood Cabinets
Hickory wood is incredibly durable, which will help you get an extensive lifespan. It is one of the most robust wooden cabinets you can get.
Hickory has beautiful color, dimension, and texture thanks to its closed grain, swirls, wormholes, mineral streaks, and knots. The stunning shapes, patterns, and brightness are an excellent way to create a bold, energetic space.
It's easy to fall in love with the dramatic lines of hickory, and it works well with a variety of styles, from rustic to modern, depending on the stain you choose.
Pine Kitchen Cabinets
Pine is a rustic style of wood with a distinctive appearance. It is naturally bright and has yellow undertones that will uplift your kitchen. Pine kitchen cabinets frequently come with lighter stains, but whatever stain you choose, pine will add warmth and comfort to your space.
Since pine is a softwood, it's more budget-friendly, but that also means it's not as durable as hardwoods. This detail is important to keep in mind because damage can happen during installation.
Birch Wood Cabinets
Before choosing birch wood, consider its porosity, which can vary and affect staining. Despite this detail, birch is still a versatile option for painted kitchen cabinets.
Homeowners and cabinet makers alike appreciate birch wood because of its strength and flexibility. It is known to hold screws and nails without compromising the shape or surface. It's also easy to sand, glue, and cut, making it ideal for cabinets.
Birchwood cabinets are also very economical, which only adds to their versatility. The smooth surface takes so well to painting and staining that it can easily work with every style, from a distressed rustic look to an upscale aesthetic with a darker finish.
Alder Wood Cabinets
The light brown color and reddish undertones of alder wood cabinets will provide a sophisticated country style to your kitchen. This natural wood has pronounced grain patterns full of knots, mineral streaks, wormholes, and small cracks.
Alder is considered hardwood, but it is more lightweight and softer compared to other options. That means it is more prone to dents and scratches. If you choose to go with this option, be sure to approach installation with care.
Outside of that, there is another plus to alder wood cabinets. Alder is widely available and more sustainable than other types of wood. So you can get a rustic kitchen without going overboard in your budget.
Mahogany Wood Cabinets
Mahogany wood kitchen cabinets are some of the most popular among carpenters and homeowners. That's because it's a stable wood that is easy to sand and manipulate.
On top of that, it has a beautiful straight grain texture, natural red-brown color, and lack of knots. This is a great choice if you are looking to create a sleek look in your kitchen.
Alternative Wood Options for Kitchen Cabinets
There are other options outside of natural wood like plywood, fiberboard, and particleboard. These materials aren't nearly as long-lasting or durable and excellent as natural woods, but they make purchasing new kitchen cabinets much more affordable.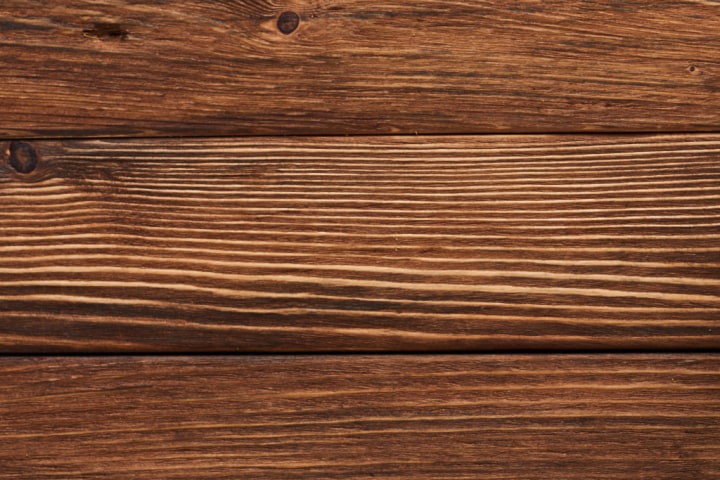 Buy Within Your Price Range
Wondering which is the best wood for your kitchen cabinets when it comes to price and quality? Here is a breakdown of the most affordable and durable woods so you can choose the right one for your price range.
The Most Durable Woods for Cabinets
In terms of durability, natural woods should always be at the top of your list. But to add to the strength, choose hardwoods like hickory or cherry.
The Most Affordable Woods for Cabinets
No matter your budget, you don't have to skimp on quality. There are plenty of affordable natural woods that would make excellent kitchen cabinets. Generally, softer woods like birch or walnut are more economical, but they are also quite versatile.
The Most Pricey Woods for Cabinets
Not all types of wood cost the same when it comes to designing kitchen cabinets. Some can get pretty pricey. Expect hardwoods to cost more when you're shopping around.
Examples of hardwood include cherry, oak, and hickory. These woods are more resistant to scratches and dents than softwoods like walnut and mahogany.
Get the Most Out of Your New Kitchen Cabinets
Choosing the best wood for your kitchen cabinets comes down to your budget, desired aesthetic, durability, and space. To maximize your storage capabilities, add ShelfGenie's glide-out shelves to your brand new cabinets.
Contact us today for your free design consultation
. Our team of experts will help you get the most out of your new kitchen cabinets!