Those who are space-efficient are always looking for built-in closet ideas. You could be facing a storage crisis, or simply looking for a new way to spruce up your space. Either way, the closet is a great first place to start.A closet turns a house into a home -- and you want your home to look good. The ideal built-in closet fulfils all your practical needs while making a statement and keeping things right where you need them. At Closets by ShelfGenie, there is nothing we love more than creative space transformations. Ranging from nifty add-ons to total makeovers, here are 20 of our favorite built-in closet ideas.
Built-In Closet Ideas That Create Space
1. Modular Shelves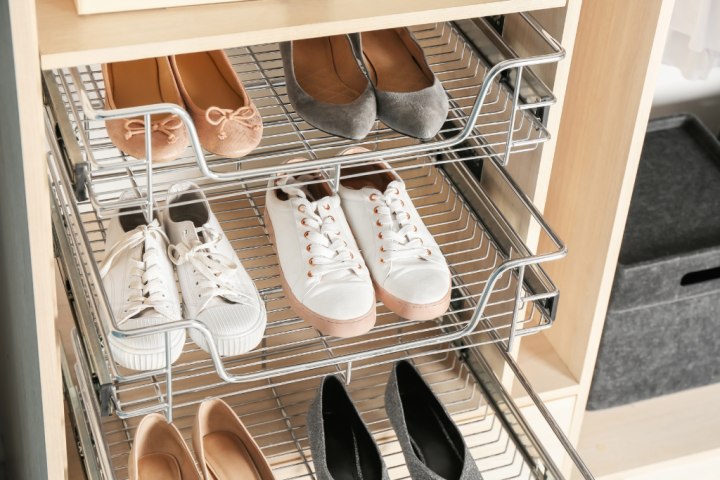 Design your built-in wardrobe with designated room for your shoes and bags. Modular shelves offer tons of flexibility, and allow you to make creative changes without much investment. From wire to wood shelves, they are entirely customizable to fit your storage needs and aesthetic preferences.
2. Extra Rods & Shelves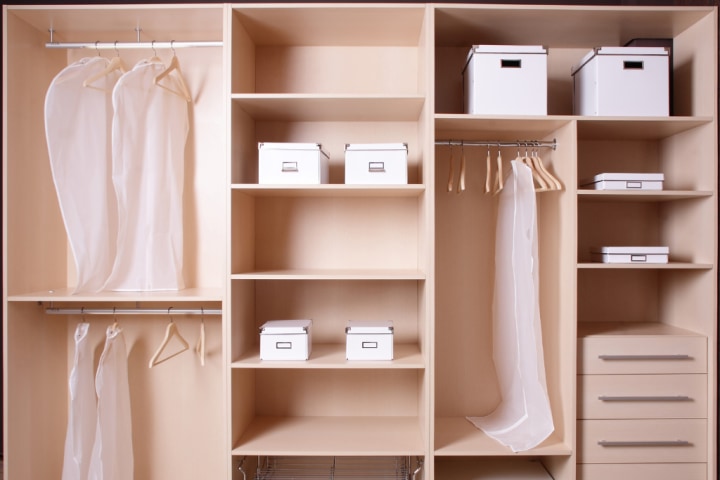 Depending on your storage needs, you can always add another rod or a few extra shelves to any closet. Not only does this hack double your hanging space, it also allows you to keep your more valuable clothing up high and away from the curious, messy kid.
3. Mirror Sliding Doors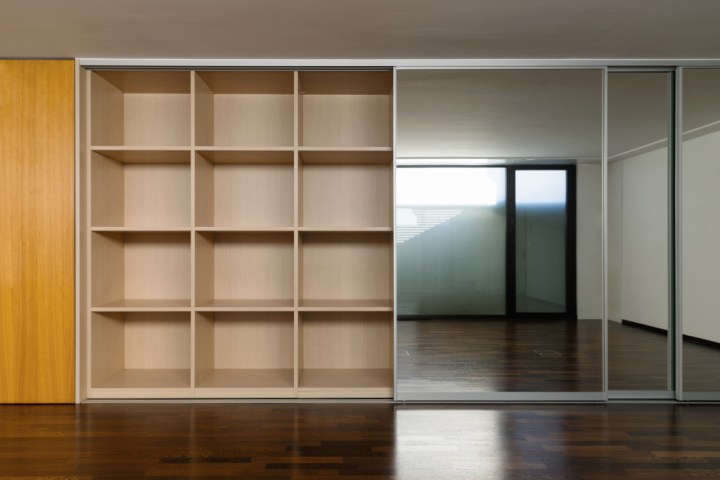 Maximize your space with a sleek sliding door that gives you easy access to your built-in closet without requiring room for the door. There are many stunning design options when picking a sliding door, but a mirror door will open up your room. Combined with natural light, a mirror sliding door can give even the smallest of rooms the illusion of spaciousness.
4. Bi-Fold Doors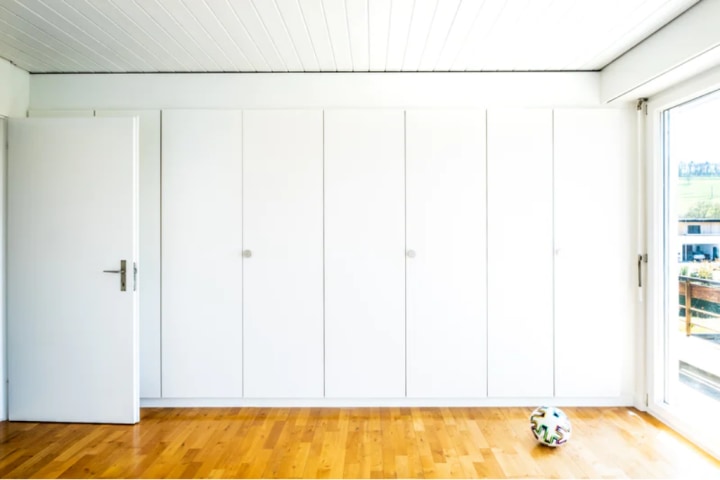 Bi-fold doors are an alternative to sliding doors that work especially well for smaller built-in closets. These doors have the potential to be a great focal point in the room. Pick from modern raised wood panels, funky accordion, or classic French-style glass bi-fold doors to match your interior.
5. Vertical Layers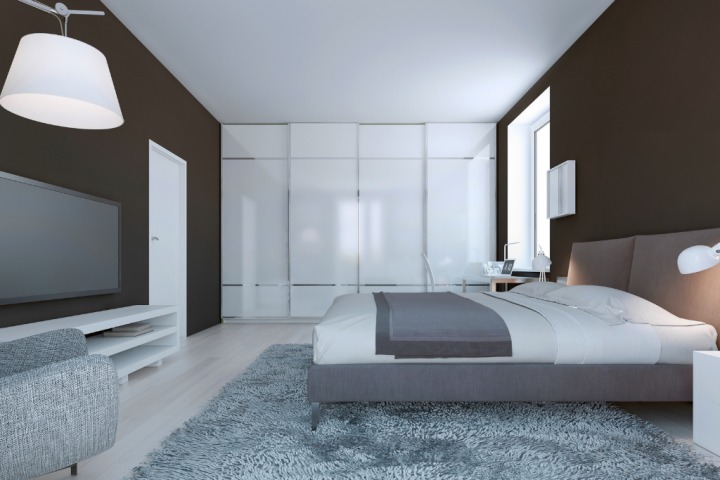 Add a surprise storage layer behind your sliding door for personal or expensive items. This handy solution can be applied to any other furniture that allows for the installation of sliding doors. Entertainment units, bookshelves, cabinets – the possibilities are endless.
6. Customize Existing Storage Space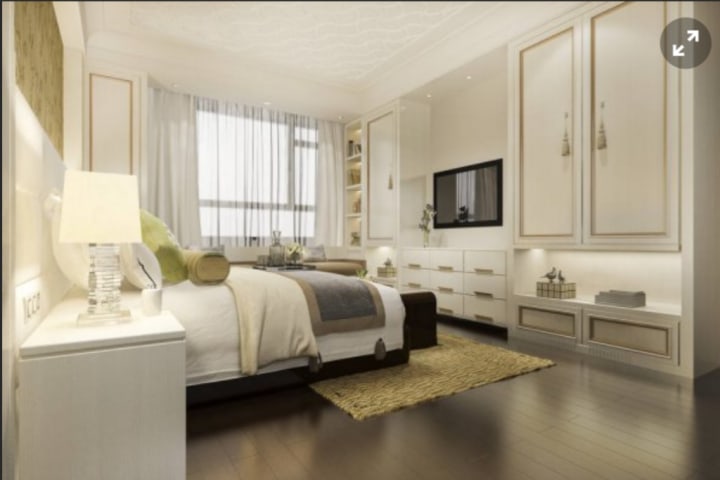 Not everyone needs a dedicated space for their clothes. Make room for the things that matter by designing your built-in closet to fit into other storage spaces, such as spare cabinets. Any space can function like a closet if it is adapted effectively.
Get Your Stuff Organized
7. Glass-Fronted Drawers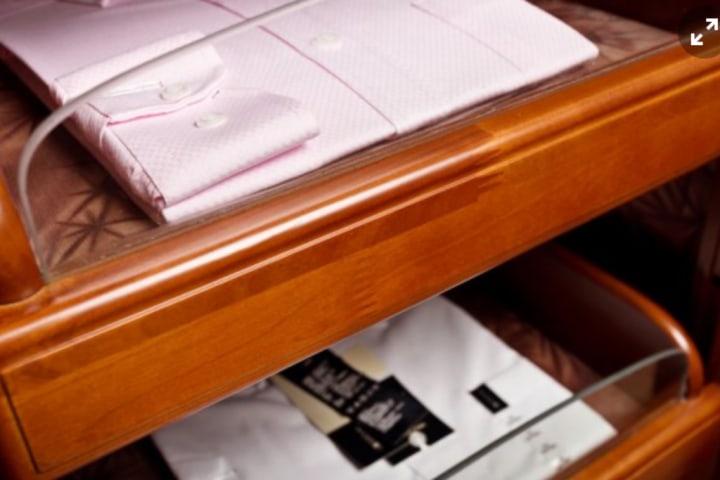 Jewelry and other delicate items are often kept in drawers, where they are thought to be safe and secure. But, whenever you need them, it's easy for your drawer to suddenly turn into a rabbithole. Sound familiar? Switch out the solid drawers for ones with a glass front to give yourself a clear view of your valuables.
8. Gliding Shelves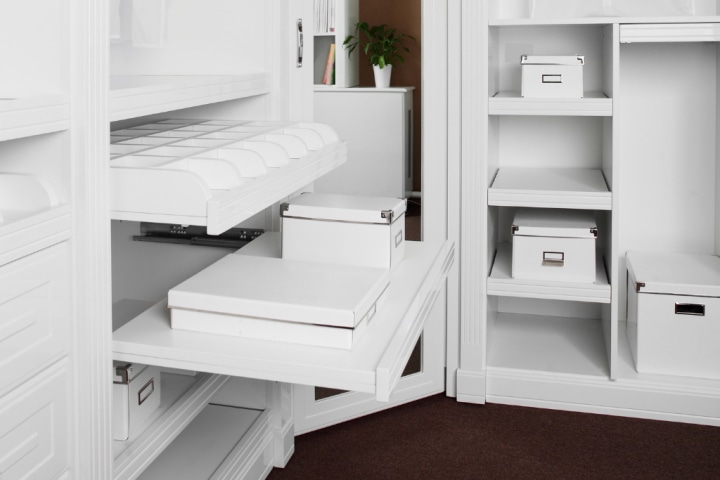 Make your morning rush less stressful by adding gliding shelves to your routine. Custom
gliding shelves
give you full access to every single cubby in your built-in closet, making it that much more efficient. Plus, they make organising so much easier and look great too.
9. Wicker Baskets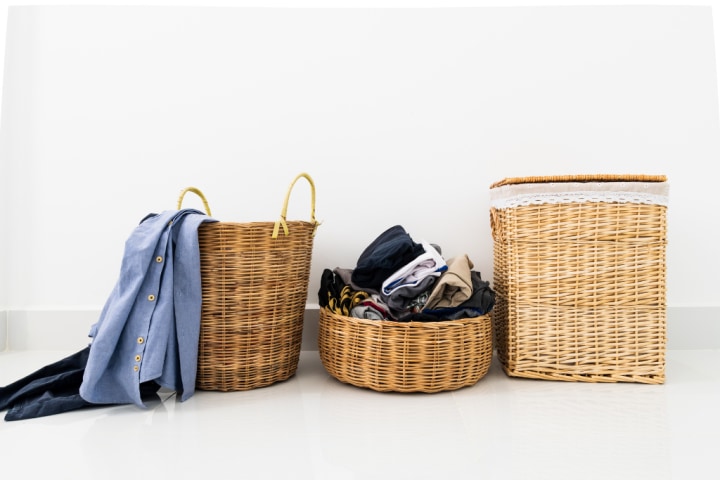 Wicker baskets are "in" for the summer. It should be easy to find one that fits in the top or bottom shelves of your built-in closet – these chic storage solutions come in all shapes and sizes. They are especially useful at keeping bulky items such as bedding and winter clothing out of sight.
10. Dividers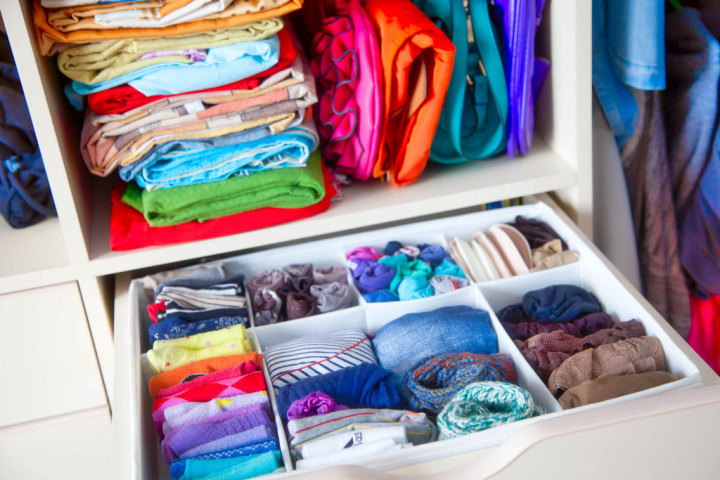 Underwear drawer hack: Dividers! Dividers will keep your underwear drawer organized with minimal effort on your part. Because everything is in plain sight, it also serves as a reminder for when it's time to run another load of laundry.
Beautiful Accents For Your Built-In Closet
11. Task Lighting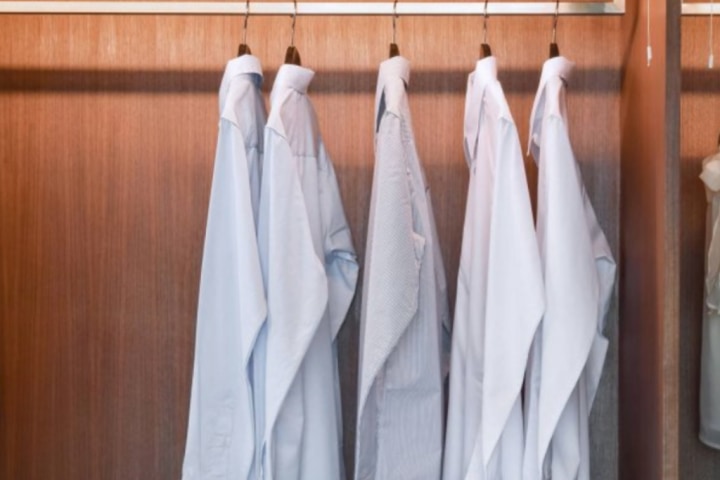 Quality lighting alone can change the entire look of your built-in closet. Play around with different lighting elements and wattages to set the mood that you want. LED track lights are popular for illuminating your entire closet, while a softer recessed light can put your favorite bag in the spotlight.
12. Fresh Materials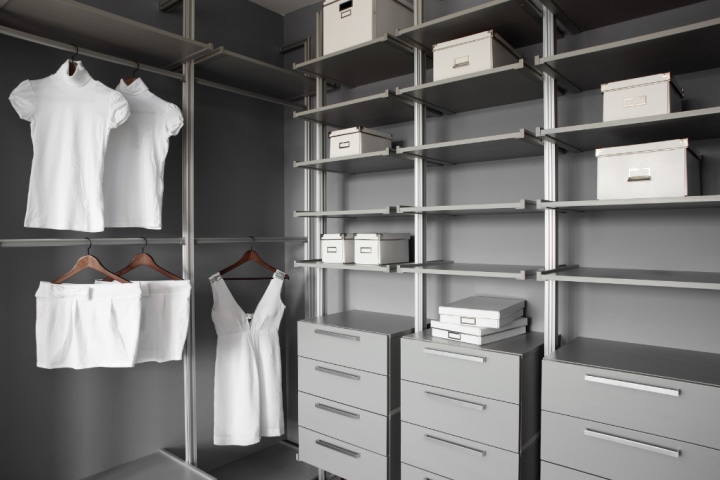 From fabrics to woods, changing the material of your built-in closet can instantly update its look. When in doubt, go for a timeless material in neutral colors such as grey suede or beech wood.
Built-in Closet Design Ideas For Snazzy Remodels
13. Behind The Bed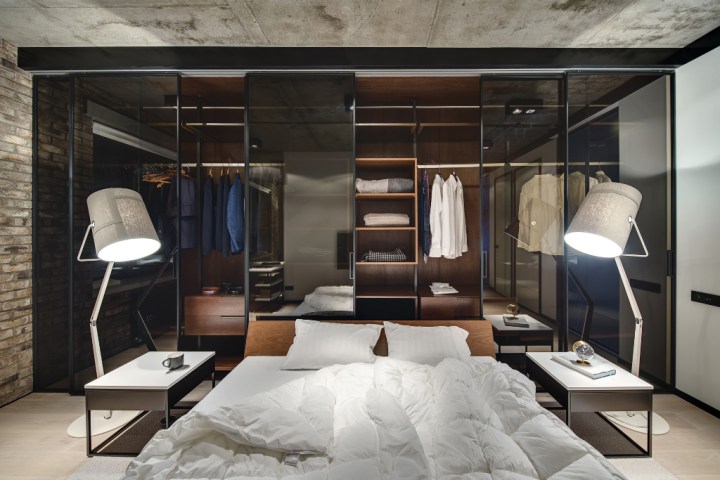 This built-in closet idea is perfect for those with space to spare. Tear your closet down to its skeleton and construct a mini walk-in closet with transparent panels. Position your bed in front of the closet for a harmonious and functional flow between storage and living area.
14. Glass Partitions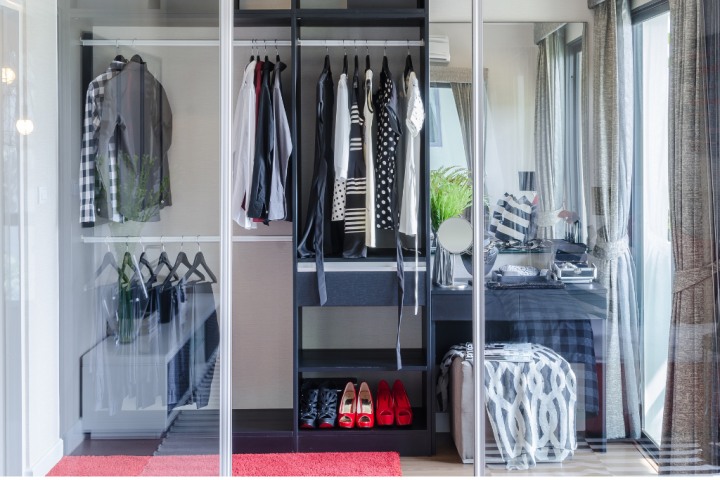 A built-in closet design doesn't have to be separated from the rest of the room. If space is tight, try a glass partition instead of the traditional door. If you can afford it, leave a little extra room to emulate the feel of a mini walk-in closet. With everything in plain sight, you will have added motivation to keep your wardrobe neat and tidy.
15. Corner Closet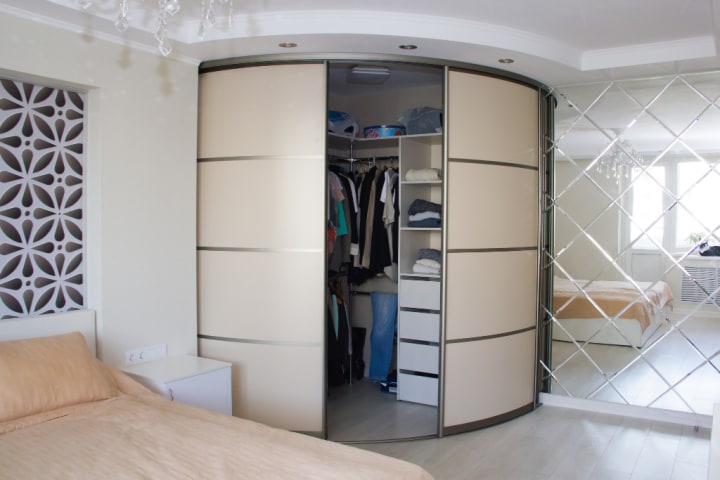 Corner closets are ideal for rooms with irregular alcoves and walls that you don't know what to do with. Why not measure that space and brainstorm a built-in closet design? Making use of odd corners also adds a unique geometrical shape of the closet will be a style statement in itself.
16. Wrapped Closet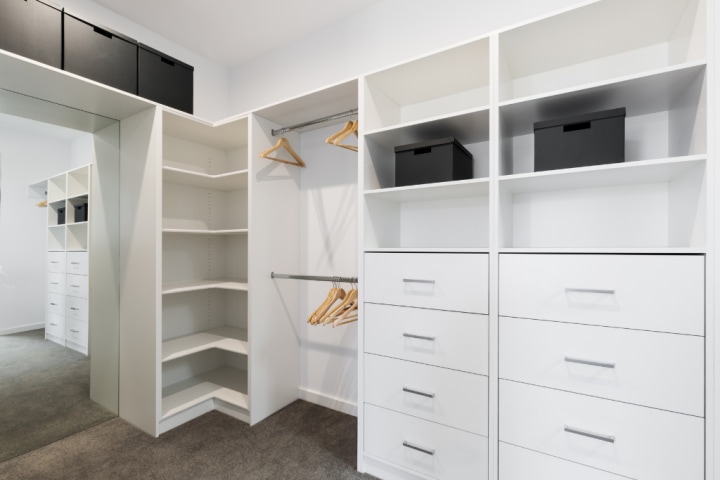 Built-in closets don't have to fit into a single wall. Customize your closet to wrap around the corner of two walls for a seamless look. To maximize space,
corner shelves
are incredibly useful, and they look great too.
17. Leave Some Room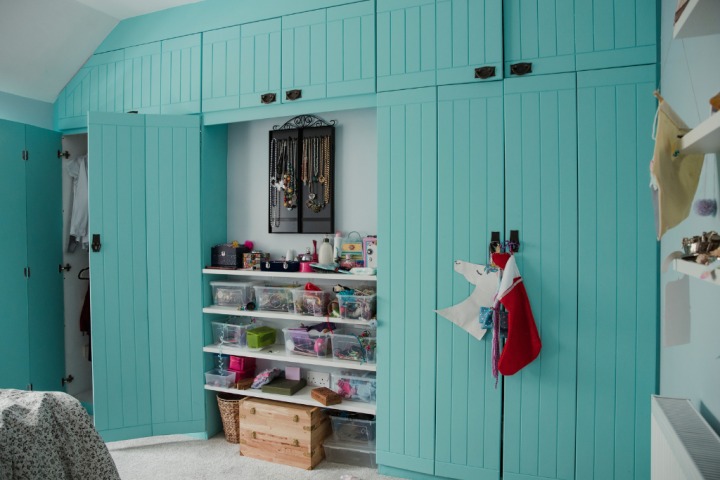 If you need more wall space, try a custom built-in closet that is designed around the existing structures in your room. The closet will simply act as a natural extension of the wall, where you want it to be. Give it a bright coat of paint to add an accent wall and really make it pop.
Bring Your Built-In Closet Ideas to Life
Want to take the plunge and overhaul your built-in closet? Closets by ShelfGenie is serving select markets in North America. Call ShelfGenie to make sure Closets by ShelfGenie is available near you, and then schedule a dedicated designer to evaluate your home and help you get the most out of the drawers and cabinets that you use every day.
Our custom Glide-Out solutions are made to last, and backed with a 3-year warranty. Book a free, no-commitment in-home consultation using our
easy booking tool
. We can't wait to meet you.