Custom-made bookshelves and bookcases are extremely attractive features in a home. They can be used to store books, create a library, and give additional storage space to any room. Your bookcase can also display art pieces, framed pictures, and special items. There are different styles and design options to consider when having bookshelves and bookcases custom-made.
Design Trends & Features for Custom-Made Bookshelves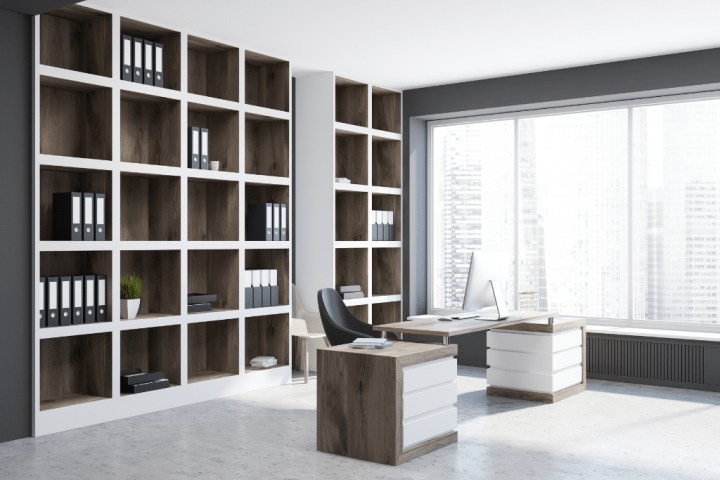 Open-Back Shelves
A
popular design trend
is to have shelving with an open back. Open-back bookcases are contemporary, and the wall is visible through them. The wall of your room becomes a feature highlighted within the bookcase. They can be used in smaller rooms to demarcate spaces and act as a modern room divider.
Traditional Closed-Back Bookshelves
With this option, the back wall of the bookcase is the same color as the shelves. This design is timeless. While open-back systems are on-trend, it also means that if you change the color of your walls, you will need to consider that you will need to paint the wall your bookcase is on.
It is important to decide whether you are going to have built-in bookshelves or bookcases, or opt for units that can be moved.
Built-in or Free-Standing?
Many online and local specialty companies can produce custom-made bookcases and book shelving for you. Some technical aspects of shelving and design are worth considering when selecting a model that will work well in your home.
Where Do You Want to Install Custom-Made Bookshelves
?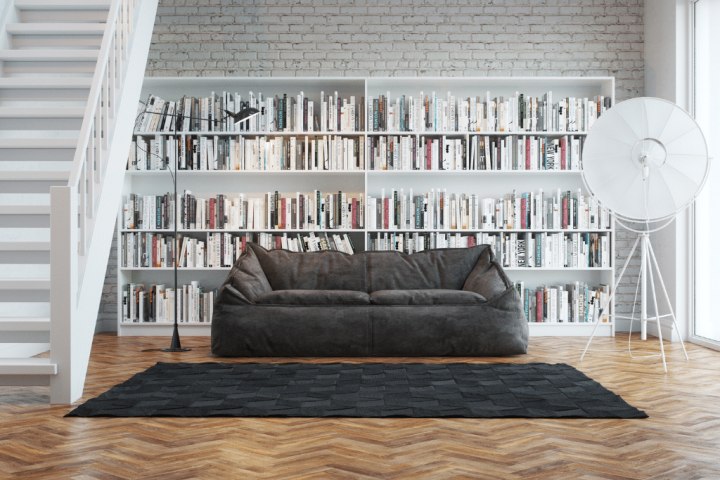 Bookcases and bookshelves can be designed to fit your unique space:
Under stairways

Cover a whole wall and go over the space above low windows

Incorporate home theater systems

Offer extra storage space

Be the feature of a room

In a home office or living space, it can include cabinets or drawers
It is critically important to consider your storage and display needs.
Customizable or Built-in Shelving
When designing a bookcase or bookshelves, you have two primary options. You can choose a design that allows you to change the height of your shelves. (With this option, movable pins and joints are on the sides.) You can change the layout of your bookcase as it suits you. The second option is where the shelves are built-in.
Both systems have their own advantages and disadvantages. In general, the more moving parts, the more potential there is for something to break. On the plus side, you can take out or add shelves very easily.
Freestanding Units or Built-In
Do you want to be able to take your bookcases with you to a new home? If so, then you need to consider designing multiple units instead of one big bookcase. Many book walls (bookcases) are designed to be taken apart completely. In a new home, they can be reassembled to fit a new space.
Baseboard and Skirting Cut-Outs
Professional companies will measure and cut out parts of the unit so that it can sit flush against your wall. You need to remember to check if this option is available to you when looking at premade bookshelves and bookcases. For open-back units, this means that there will be a narrow gap where items could potentially fall.
Base Height
Bookcases and book shelving that start too low to the ground are not as attractive as units with a baseboard. In the same way that the kitchen cabinet has a kick-toe, bookcases also need about a 7 cm base height.
Cost, Installation, and Time
The cost of a custom-made bookcase varies. It depends on your choice of wood (maple, cherry, or oak) and finishing (wood-veneer or laminate). One way to save on costs is to look at bookcases and bookshelves made from less expensive wood and then varnish or paint it yourself.
It can take a few weeks for a custom-made unit to be completed. Some companies offer free return and delivery if you are not entirely satisfied. Be sure to confirm if this applies to custom-made items. You can also order samples of wood ($25) to see exactly what the grain and look will be.
Ready-made bookcases will not need installation time. Modular systems may need to be assembled.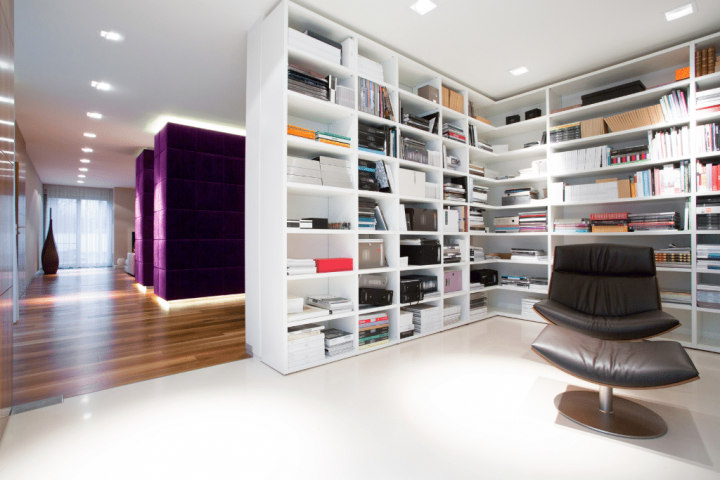 Custom-Made Bookcases and Bookshelves
There are a few key technical aspects to understand before choosing a bookcase or bookshelves that are going to suit your home and budget. Take time to research,
speak to experts
,
and understand your storage needs. Choose a bookcase that is going to work in your unique space.