Custom shelves are one of the simplest yet effective ways to add value to your home. For starters, it increases the worth of your home. With space being such a premium these days, you will be able to declutter your home while still having whatever you need at your fingertips.
If there is one thing that we are passionate about at ShelfGenie, it is custom-built shelving. You can install them in every room in the home. We're simply saying, if you need more space in the kitchen or your bathroom, we're perfect for you!
To start, focus on a few key rooms. Here are simple ways to create more space in your bathroom, closet, kitchen, and pantry.
Create more space with custom shelves
Below we share a few essential tips for adding customized shelves to various areas within your home.
Bathroom shelving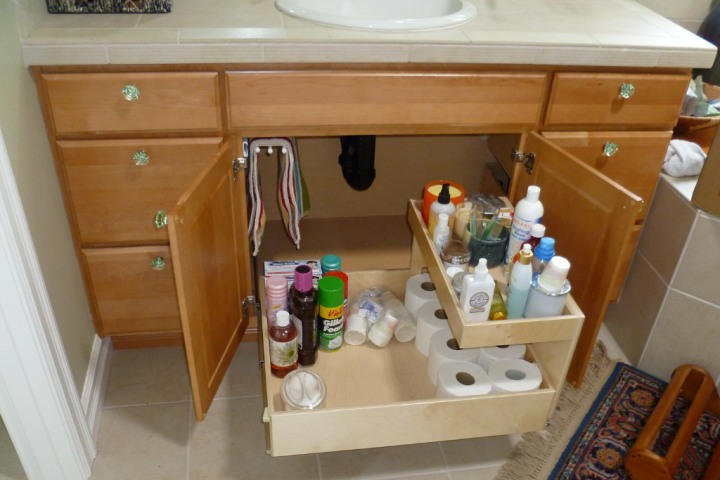 You'll be surprised by how much well-thought-out shelving in your bathroom can completely transform the space. Not just that, they can create a place that is calm, relaxing, and uncluttered.
Many different styles of bathroom shelvings are available today. One of our most popular items in the bathroom is glide-out shelving. They are great for under the sink to store your toiletries or in cabinets to store your towels and sponges. If you do not have a cabinet, consider custom floating shelves to place your bath salts, creams, or other bathroom items on.
Take a look at this bathroom shelving page for some ideas.
Closet shelving
If there is one place in the home that collects clutter, it is the closet. As we go through various stages of our lives, we collect all sorts of fashion items and trinkets. Some are useful; others do not, but they all seem to have the roadmap to our closets. Getting rid of them isn't exactly a breeze, which is why custom closet shelving is so popular.
Consider adding glide-out shelving, whether you have a walk-in closet or a standard one with doors. They will not only improve the aesthetic appeal of the space, but they will also make your closet clutter-free.
You can also consider custom wooden shelving. These products are one of our best sellers as they are longer-lasting than any of the laminated plywood options out there. Head to our closet shelving page to find out more.
Kitchen shelving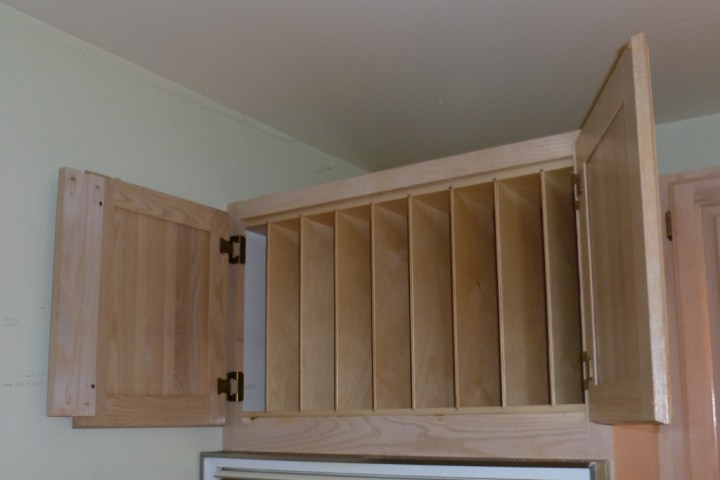 The kitchen is much more than just a cooking room. Families come together after a long day to cook a meal and catch up on the events of the day. So, it must be a decluttered space that looks good.
Choosing the right shelving in your kitchen can be difficult, we'll admit, but it does not have to be. Choose shelves with an aesthetic value and practical for organizing the space.
The good news is that ShelfGenie has a wide variety of options available, such as the following:
Under-sink rinsers
Double height glide-outs with stile removal
3-piece blind corner cabinets
A lazy susan installed on corner shelves
Drawer-in-a-drawer for added storage space
Find out more about each of these products on our kitchen shelving page.
Pantry shelving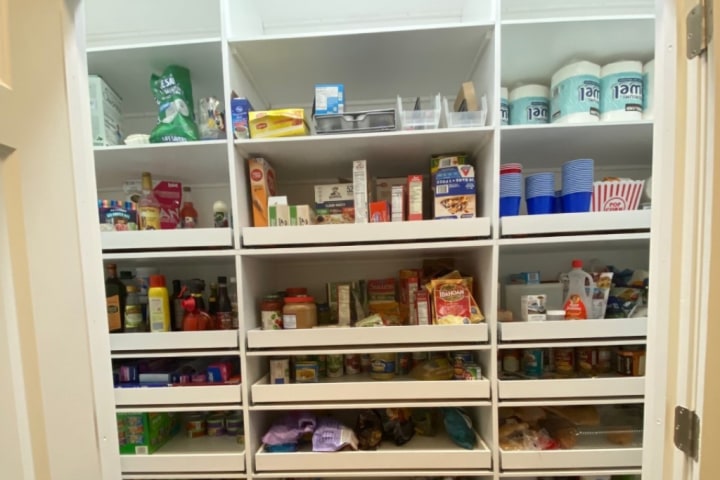 This one is all about the glide-outs! Pantries are often small spaces in the corner of a kitchen, which means limited space. Custom-made glide-out shelves are perfect for storing many items that can be accessed when needed. Double and triple-height shelves are great for keeping tall and unstable items organized.
With the right shelving in your pantry, you will be able to organize one of the most cluttered spots in the kitchen.
Our pantry shelving page offers a few great tips to consider.
The benefits of custom shelves
Custom shelves are great for your bathroom, closet, kitchen, pantry room, and every room in your home. Aside from maximizing space, they create a more minimalist environment and add more value to your home.
You should partner with the right shelving expert to make sure you install quality items. You have only spent your money well if the shelving lasts for ages and looks good while at it. That's why so many people choose ShelfGenie.
We are the experts when it comes to custom shelving solutions that last. Our team of passionate shelving specialists will transform any space with quality custom builds.