We've curated a list of perfect organizational gift ideas, just for your use. This will be great if you've got someone in your life who has a penchant for organization. Well, here is the deal: Christmas time is here…How are you feeling? Excited? Stressed?If you're like just about everyone I've ever met, it's probably a mixture of both. Christmas brings a unique combination of joys and challenges, highs and lows. Of course, chief among those challenges can be one that ought to be a source of joy—gift-giving, and all the bright feelings of kindness and selflessness that should come along with it. Unfortunately, for many of us, the traditional exchange of gifts presents a yearly conundrum: what to give the people you love the most? How do I find the perfect gift?
Unforgettable Storage and Organizational Gift Ideas to Consider
Almost everyone, when asked directly, will give you some variation of the old classic: "Oh I don't need ANYTHING at all…" But that's not good enough, right?
Never fear. We've got you covered!
In-door Organizational Gift Ideas
These are useful items that help to make home organization a literal breeze...
1. Over the Door Organizer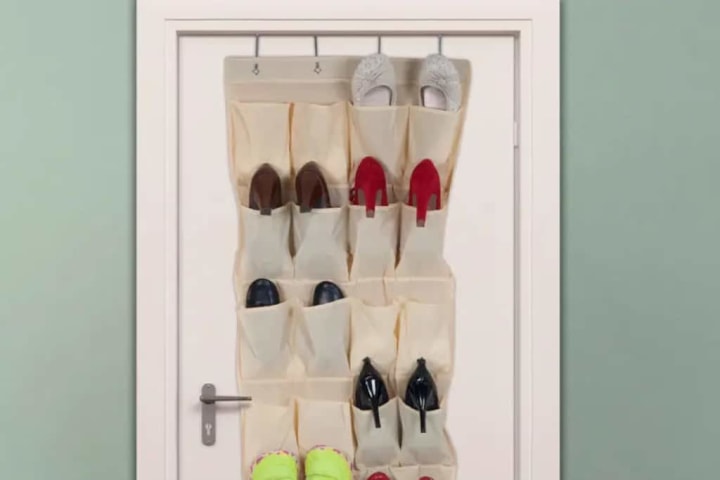 When space on the ground seems hard to find, the best solution is to look upward. Vertical over-the-door organizers are a Type-A's best friend: the best way to maximize available space and keep the most important things in their life handy at all times. The best part? They can work in the kitchen, the bathroom, the pantry...almost anywhere where clutter accumulates. Talk about versatility.
2. Custom Pull Out Shelves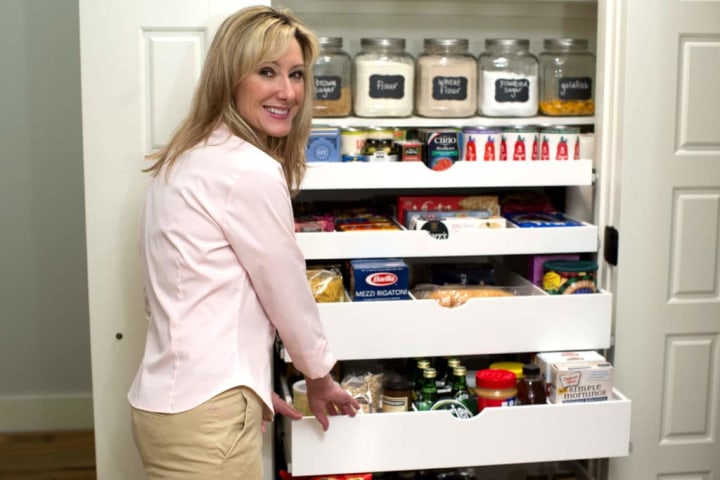 During the hustle and bustle of the holiday season, your kitchen gets a lot of action. Instead of dealing with cramped, disorganized, or dysfunctional cabinets, let ShelfGenie completely transform them with our Glide-Out Shelves. These pull out shelves work differently than what you'll find in most homes. They sit on rails and extend completely out with one quick tug, giving you access to everything you need without any struggle. Definitely, this should be on everyone's list of organizational gift ideas.
3. Label Maker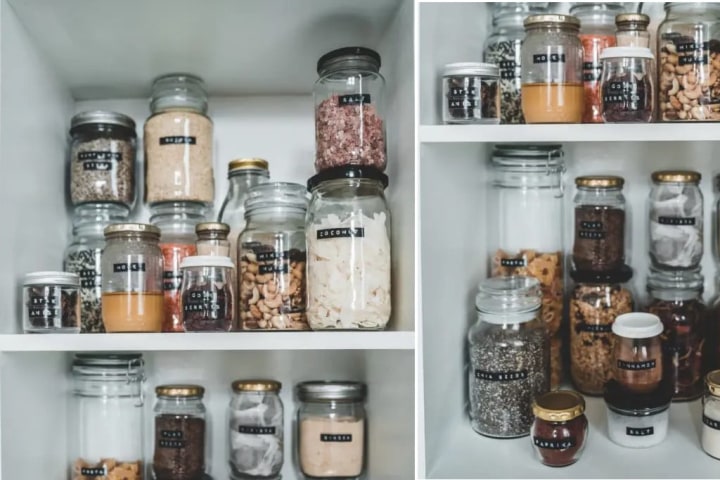 A label maker for a super-organizer is more than a simple gift: it's like a personalized acknowledgment of their passion for keeping things tidy.
Think a label maker doesn't have many uses? You'd be surprised. A good model comes with a variety of typefaces, symbols, and other options, allowing you to use them for anything you can imagine around the house. You could color-code your pantry, or label that mess of cords behind the TV so you never have to waste time following them back to their source again.
4. Cable Management Set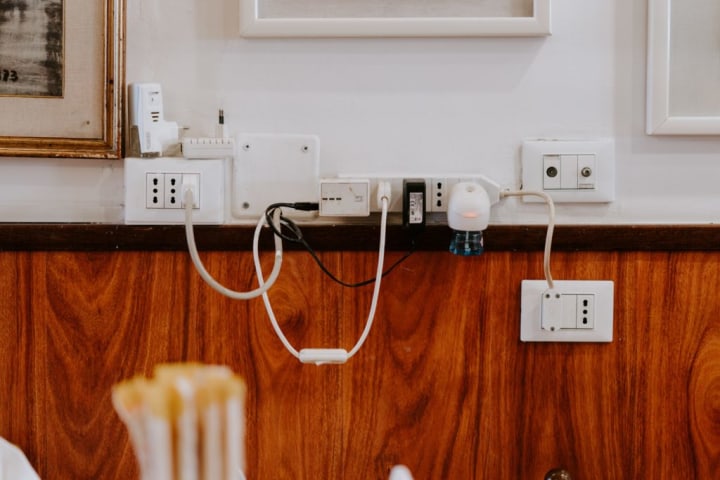 Nobody likes the nests and tangles that seem to show up wherever we have cables (especially behind the TV). The especially clean-minded find it particularly frustrating.
That's the appeal of this simple gift: they'll be able to clear up that whole mess...and take a weight off the back of their mind.
You have options here: on the low end of price, consider a simple set of chords that wind up and keep cables attached together, reducing the space they take up. Or, go a little more high-end and invest in a slotted box that hides those messy cables from view entirely.
5. Drawer Dividers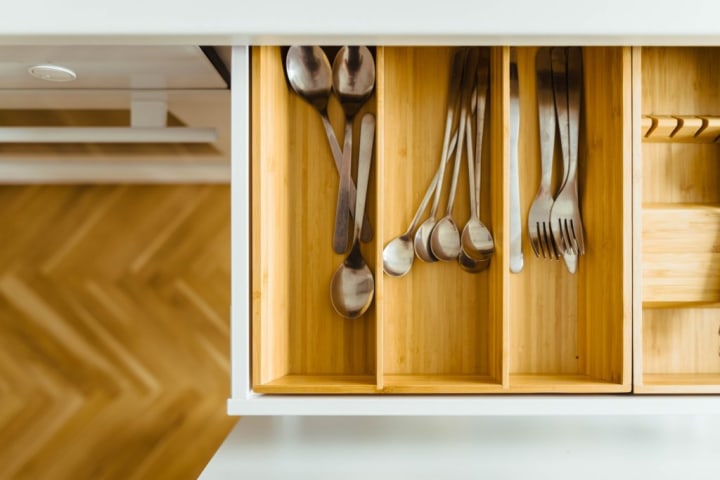 Draw dividers work like magic: they transform the chaos of an ugly pile of cutlery into neat sections that are easy to keep clean and organized. And it's not just for your cutlery drawer!
Dividers can work for all sorts of things, from stationery to dishes to the odds and ends in your bedroom.
6. Organization Board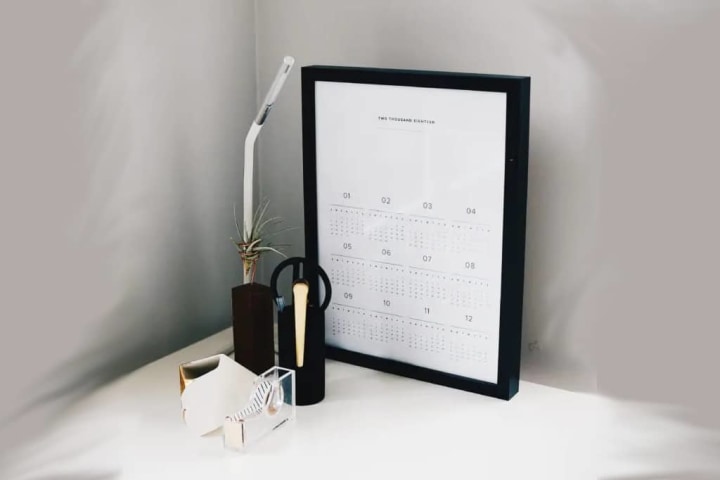 The adamantly organized among us simply love lists—so what better gift could there be than a place to keep those lists, along with all the other notes it takes to keep your life organized. A good option should include a calendar as well, so all those notes can live in the same place.
7. Clever Racks, Hooks, and Shelves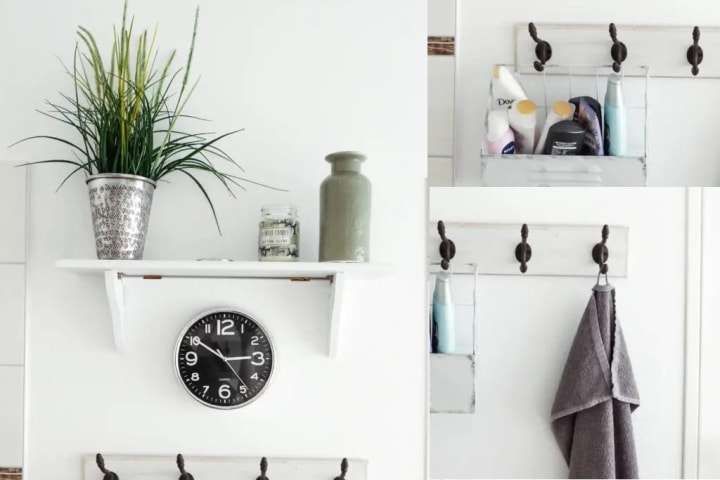 It's possible that nothing excites a genuine neat-freak more than an ingenious solution to common storage problems.
Companies like
Umbra
focus on just that: elegant and simple solutions that make keeping your space clean a much easier proposition.
8. Storage Bins (they'll actually use)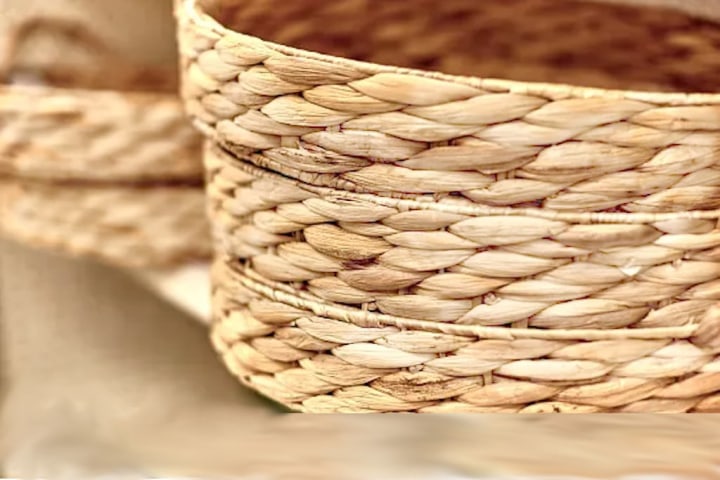 Speaking of the joy that comes with designated bins…
If the person you're shopping for is a true organizer, I can promise you they'll die for a good set of bins or baskets. There's just something about beautiful storage containers that stirs our tidy little souls.
And the beauty here is the options available to you. From woven baskets to clear acrylic plastic bins, you can find something that fits the aesthetic of your giftee to a tee...and they'll absolutely love you for it.
Outdoor and Miscellaneous Ideas
Your loved ones can use at least one of these in their cars, at work, or as a learning material for a thoroughly organized life.
9. A Trunk Organizer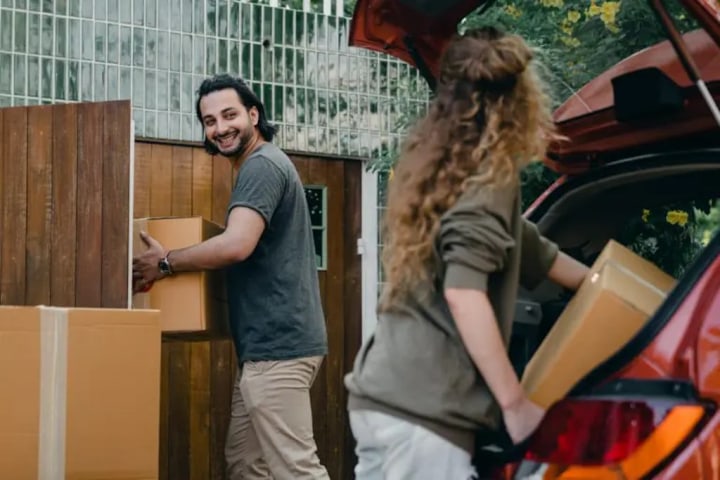 There are two kinds of people: those with a consistently clean and organized trunk...and then almost everybody else.
So many of us drive every day, but struggle to find time to keep everything in the car in its right place. A trunk organizer can make life so much simpler. Keep tools, toys, and miscellaneous items all separated with a simple system of boxes.
10. Remote Tracker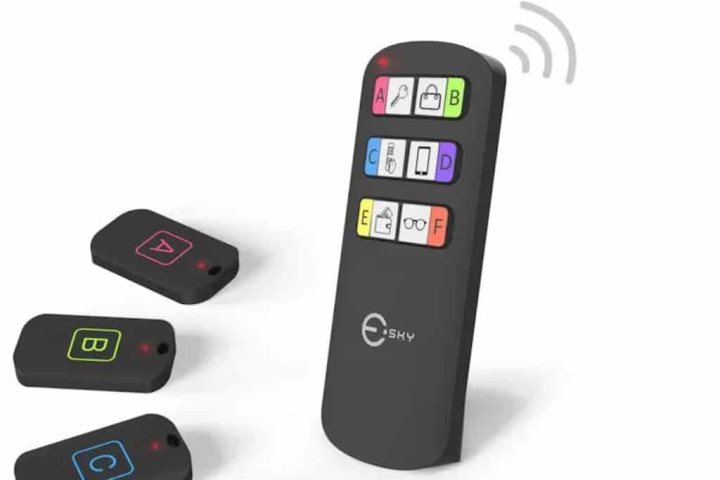 Everyone loses things once in a while—even the more organizationally inclined. The difference is, for someone who identifies as super coordinated, the moment something does missing can be a much more anxiety-inducing experience.
The solution? Portable trackers for all your small essentials. Give a set to your organized loved one and watch their face light up. They'll never have to worry about losing their keys again.
11. Digital Course as Organizational Gift Idea?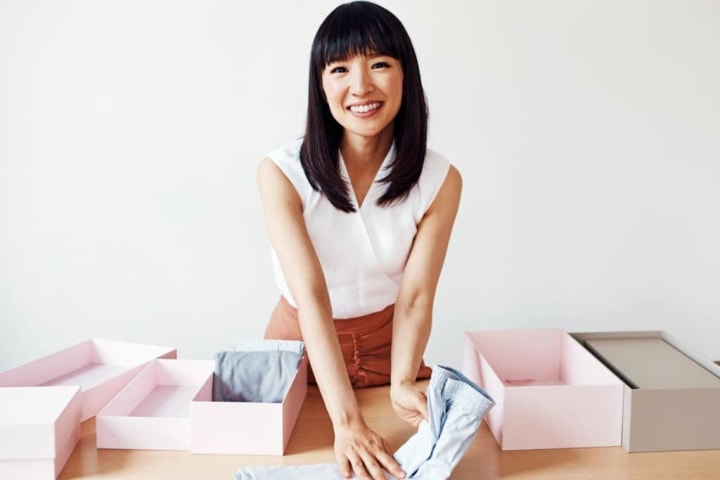 You bet! The Life-Changing Magic of Tidying Up: The Japanese Art of Decluttering and Organizing…
If you live on Earth, you probably heard about this book, and its
now-iconic author, Mari Kondo
.
The renowned organizing consultant espouses the benefits of decluttering to bring joy to your life. Her KonMari method includes taking a more judicious approach to what items you deem worthy of keeping around you.
12. Stackable, Workable Lunch Boxes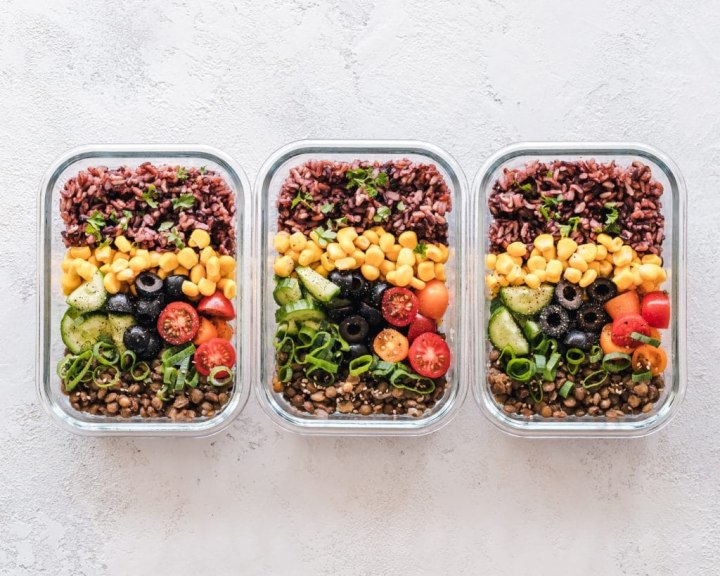 Nothing says organization like planning lunch ahead of time. That's why your giftee will love some stackable, aesthetically pleasing boxes for their meal prep. The split spaces are also fantastic for keeping items separated—so no one has to deal with their sauces leaking into their starches, or similarly yucky predicaments.
Which One of the Organizational Gift Ideas is Your Favorite?
I may be a little biased, but in my opinion, the
ShelfGenie custom Glide-Out shelves
are the best way to eliminate common frustrations in the kitchen, pantry, and bath. Our custom-designed storage solutions add more space, more organization, and more accessibility to your existing cabinets. That's why many people tick our solutions as the favorites in their list of organizational gift ideas for the season.We offer many different ways to design our shelves, so they're configured to your exact space. Whether you need them under the sink, in corner cabinets, in the trash and recycle bin areas, or for wine racks, our solutions will boost space and organization. To create the optimal plan for you, our process includes:
An in-home consultation to learn about your unique pain points and identify how we can best overcome them.
A 3-D rendered plan illustrating how we'll maximize every inch of storage and improve efficiency substantially.
A professional contractor to visit your home and install your shelves, providing a seamless fit without any hassle.
Curious about what a ShelfGenie custom shelving solution may cost?
Download our new and FREE Cost of Custom Glide-Out Shelves brochure
.