It's not always easy to figure out what you need in a pantry design. Should you go for function over form? Should you place a premium on the aesthetics? We often find ourselves making concessions, either way. we try to strike a balance between what works and what looks nice enough not to stress us out.What most of us could use, though, are some good ideas of what's possible. It's easy to get yourself locked into a basic, one-size-fits-all idea of what a pantry simply has to look like...but when you're making design decisions, it's important that you look a little more broadly.
7 Brilliant Pantry Design Ideas that Might Inspire You
We've collected some of the most impressive and functional bits of pantry design inspiration from around the web.
1. Slide-Out Drawers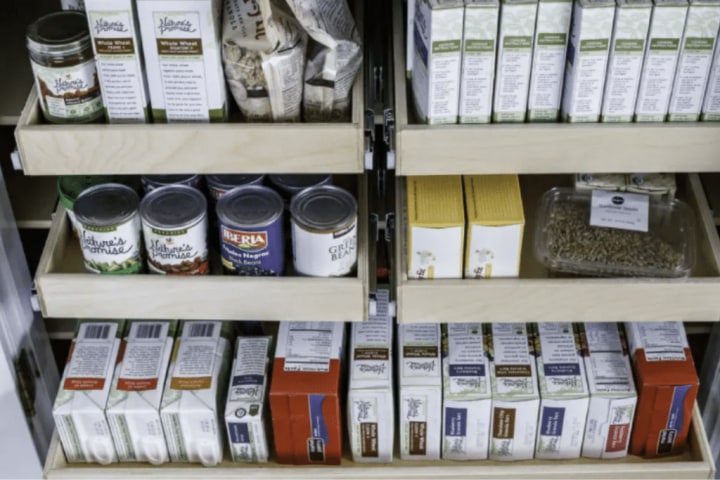 When it comes to it, nothing else makes a pantry feel larger than glide-out drawers. They absolutely transform the space.
The magic is in how they expand the available space for storage. We've all experienced the unique frustration of digging to the back of a cabinet just to grab a box of cereal (or some other similarly annoying hunt for food). There's no need for that to be the norm. A well-designed set of slide-out pantry shelves makes storage infinitely easier.
The other advantage is the availability of custom solutions. Rather than installing pre-formed shelves that are unlikely to fit properly (and therefore likely to stop working altogether), it's simple enough to hire professionals who design custom cabinets specifically for your pantry.
2. Multi-Use Spaces for Pantry Design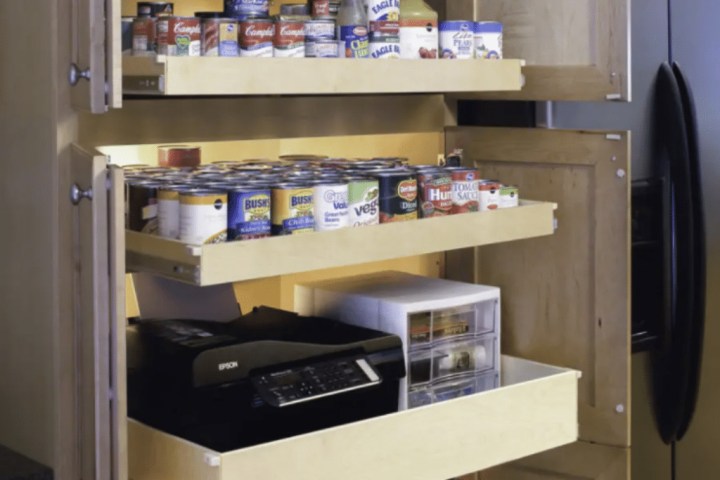 Slide-out cabinets in the pantry aren't just for dry food storage—they can open up a whole new world of storage options for your entire home. Those loose files you have no place for? Why not use a single drawer of a larger cabinet.
3. Include a "Prep Station"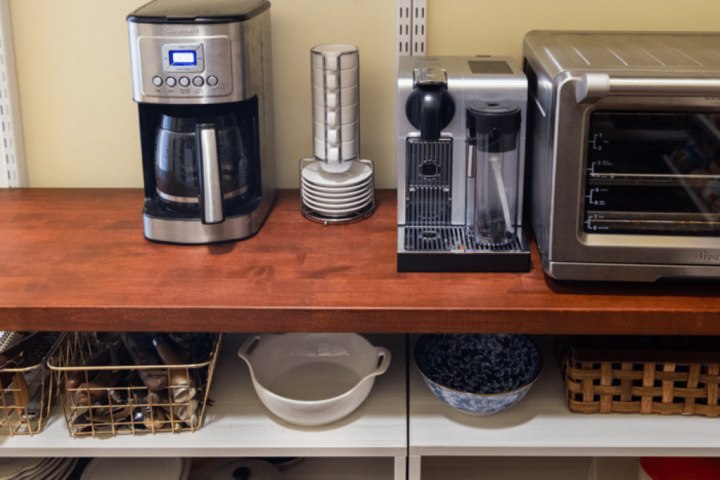 The pantry is being used as a space to get things done. Taking it a step further from storage, homeowners are using a deep shelf at counter height to create a lunch packing station or morning beverage station. The kitchen counters remain clean and orderly as a fresh cup of coffee is brewed right inside the pantry.
4. Flexibility is the Future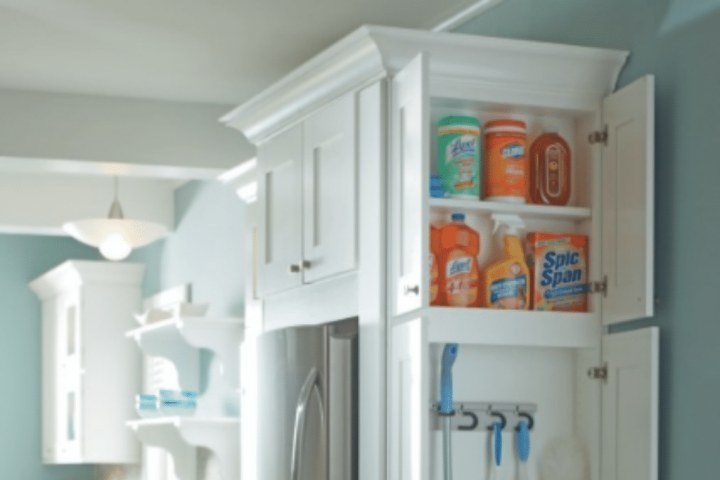 Adjustable system. When it comes to pantries, flexibility and adjustability are key. Food packaging comes in a variety of shapes and sizes, so it can be very difficult to fit and store everything. Some homeowners use freedomRail to organize their pantries because it gives them the ability to adjust shelving and accessories with ease.
5. Hidden Pantry Design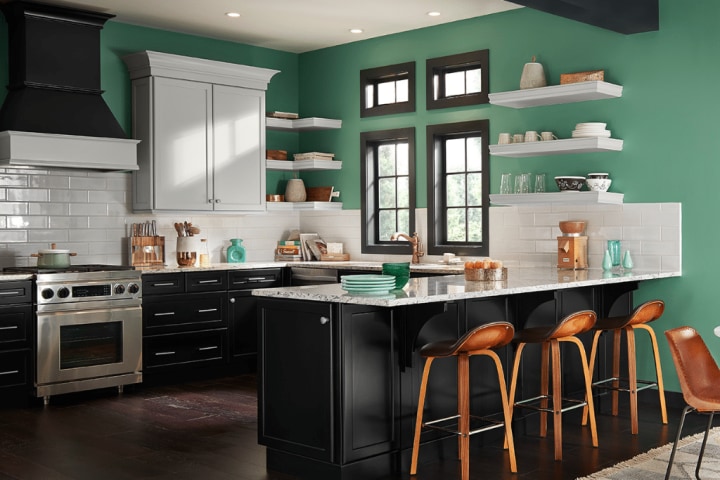 Homeowners' obsession for order in the kitchen has led to the rise of the hidden pantry trends. Pantries are now being disguised behind cabinet doors, blending seamlessly into the kitchen aesthetic. It's the perfect inconspicuous solution for homeowners who prefer a clean, sophisticated space.
6. Walk-Ins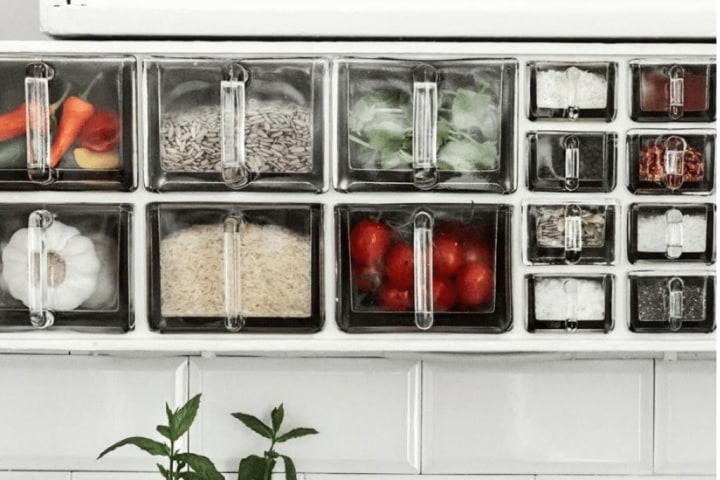 Up to 85% of homebuyers want a walk-in kitchen pantry, according to NAHB. With the rise of open shelving in kitchens, pantries have been increasing in size to handle the lack of cabinet storage space. Homeowners are relying on their pantry to take on the influx of storage. Large walk-in pantries are what everyone wants in their homes as they provide a plethora of storage options.
7. The Butler's Pantry Design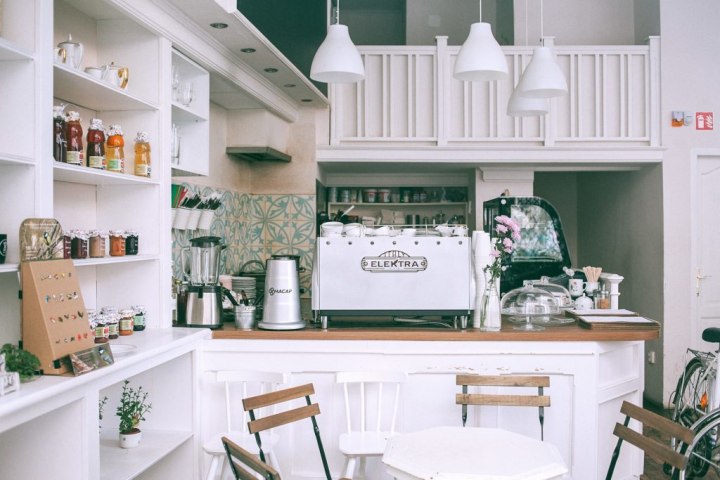 Keep small appliances, serve-ware, and food out of the way with a large, A long, shallow counter provides an extra work surface and additional storage space. Below the countertop, open drawers hold pantry items. A rolling library ladder allows access to upper shelves, which house infrequently used serving dishes and a collection of cookbooks.
8. Over the Door Storage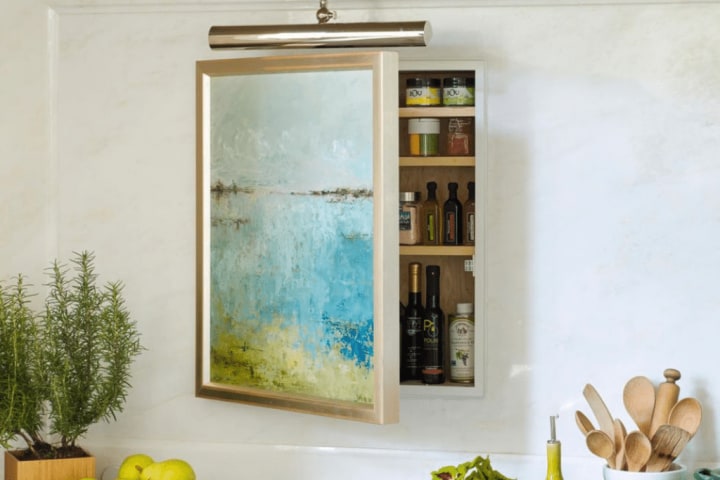 The right tools can make all the difference in the pantry organization. For example, an over the door storage system can turn a blank space into a hardworking storage zone that frees up room within the pantry. Choose a wire organizing rack with adjustable storage baskets so you can customize the unit to your needs.
Thinking about transforming your pantry? Why not call and schedule a
free design consultation
with a local ShelfGenie Designer. We guarantee it'll be time well spent.