For whatever reason, it seems like no one on Earth has enough space in their pantry. It's just one of those things. Maybe it's that the more space we have, the more niche items we pick up to stock the shelves. Maybe that's just in our nature. Whatever the cause, the result is that most of us are yearning to save pantry space. The convenience of keeping things outside the kitchen is just fantastic...unless a messy, uncoordinated pantry becomes a headache in and of itself.That's why we've written this list. As professional storage experts, we've spent decades helping people find the hidden space in their home, and trade everyday frustrations for joy. Now we've collected all of our top-notch professional tips for maximizing space in your pantry.
Check out Some Tips to Save Pantry Space
1. Pull Out a Label Maker

Label makers are an aspiring neat freak's best friend. You'd be shocked at how many uses they have—and how easy it becomes to identify all your cereals, spices, cans, etc, once you have clearly displayed labels for all of it. An added advantage: those labels make it possible to store things without exposing other identifying characteristics because now the label is doing all the work.
2. Adjust Your Shelves To Save Pantry Space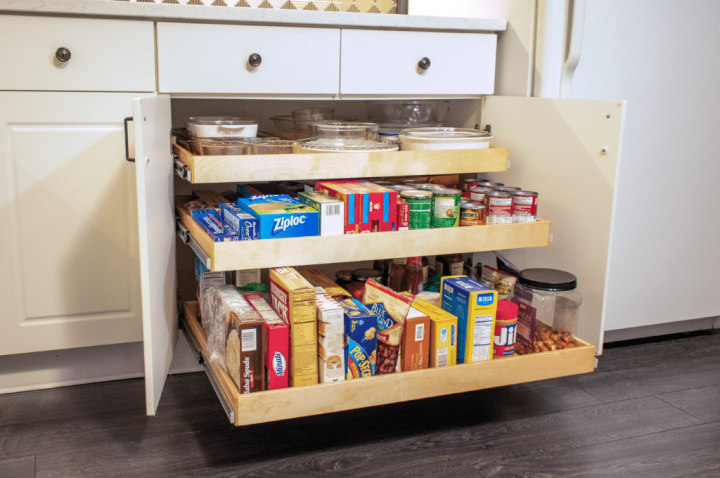 This is an essential step, and unfortunately, one that too many people don't even think of! In a small pantry, every square inch is essential. That's why it pays to plan out how you'll use your shelves...and then adjust their heights to fit as many items as possible. If you have a series of tall cereal boxes, for example, it's advisable to keep them all together—both for the sake of organization, and because you can adjust a dedicated shelf for that exact purpose.
3. Convert a Closet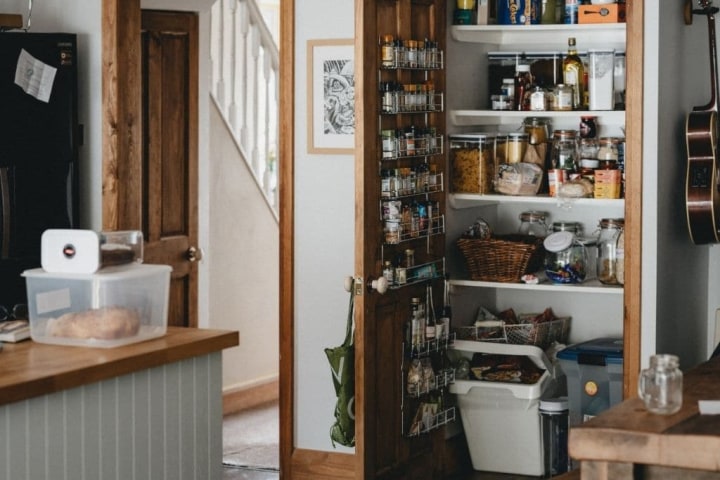 If pantry space is super limited, don't be afraid to get creative with how you
define a "pantry"
. You may be able to migrate some items to a smaller, "satellite pantry" in an unused closet, or even an exposed shelf along an unfilled wall. Doing this may seem like it's spreading things out, but it's better than having an overfilled pileup in your dedicated pantry!
4. How About Using Pegboard to Save Pantry Space?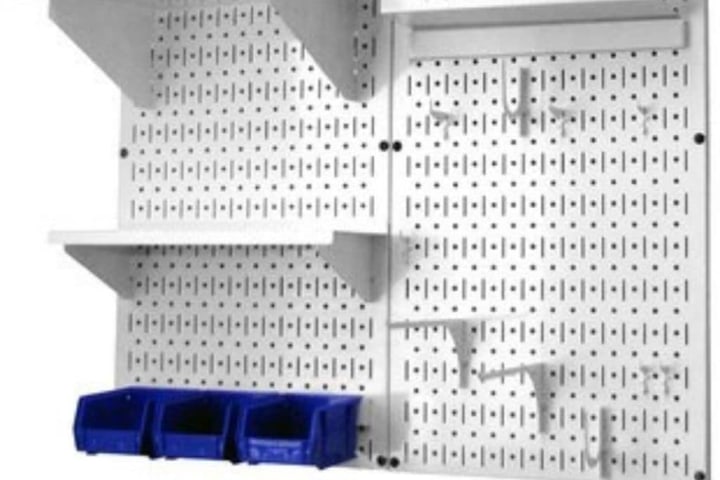 Pegboards are beautiful in their utility: they allow you to make use of those pantry walls that may not be helping you out right now. A good board can totally change your space without any structural work at all! The best part is, they're adaptable: as your needs change, just move pegs to accommodate what you need to store.
5. Reuse What You Have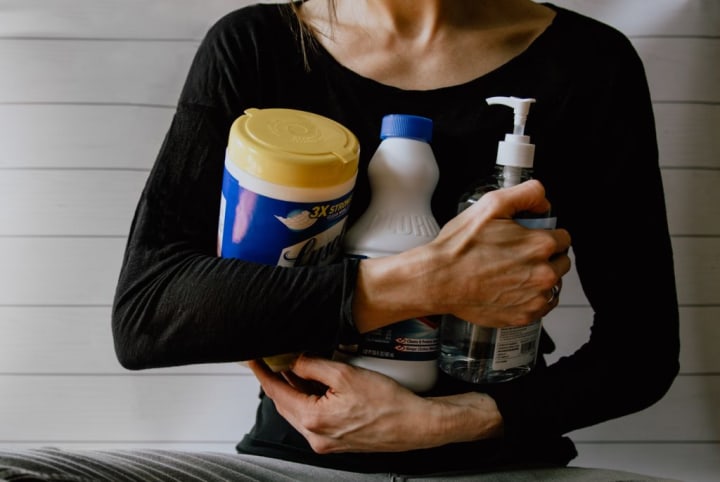 Before you feel the need to drop huge amounts of money on new containers and storage aids, make sure you examine what have around the house. Chances are, you'll have more than a few items that can come in clutch for you. Old boxes, with just a touch of paint, can become beautiful staples of your new organized lifestyle. You can also think about reusing old storage containers (think shoe organizers or the like) for a new purpose. Don't be afraid to think outside your norms!
6. Save Pantry Space With Custom Glide-Out Shelves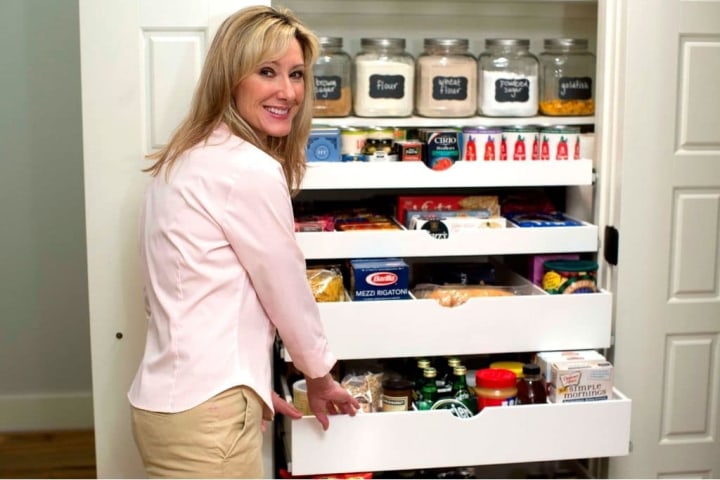 Pull out shelving is perfect for a pantry. It allows you to maximize your use of vertical space, by storing items high up….but not out of reach. Say goodbye to fumbling through the back of the cabinet for the exact right crackers—simply pull out the shelf and select what you need.
7. Use a Lazy Susan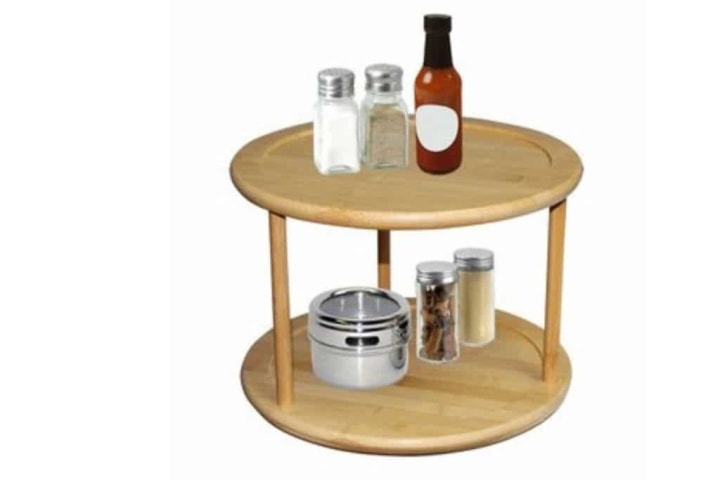 You might think dinner when you think of a lazy susan...but they have a place in your pantry! If you're out of shelving space, you can use them to keep your assorted bottles, cans, tins, and containers in one place.
8. Coordinate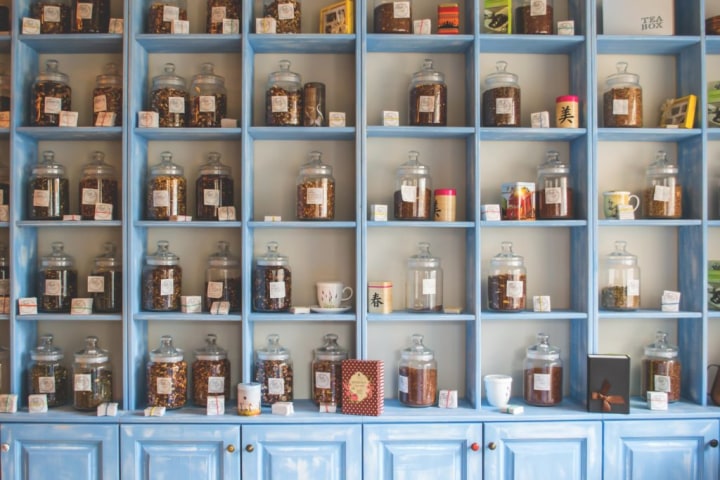 Do purely aesthetic choices have a place on a list about saving space?
I'd argue yes, and here's why: opting for consistency in the style and material of your containers and canisters has an incredibly calming effect. It can help make an otherwise jumbled-looking pile of items seem like a more coordinated collection.
When it comes to all the long-lasting items that come in bags and boxes (think nuts or grains) just pour them into designated containers. Tie this habit with your label making and you'll have a recipe for a beautiful, functional pantry.
9. Creativity Can Open Doors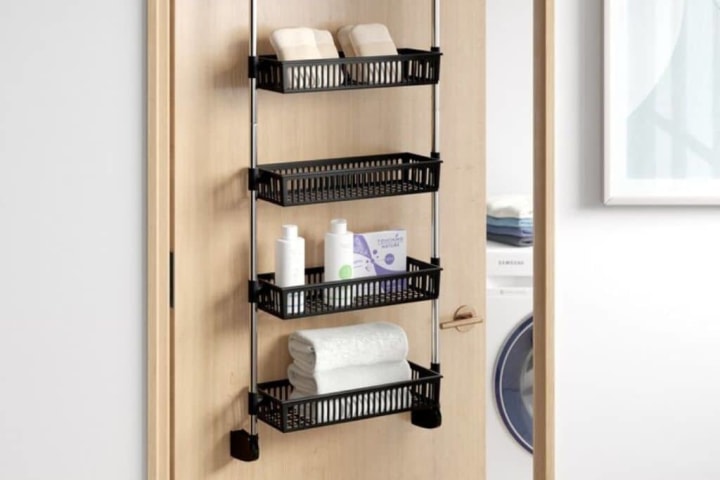 Pantry doors are a sneaky opportunity for extra storage. Consider adding an over-the-door hanging container, or even mounting a full rack/shelf. Anything you store there will be hidden from view when you first walk inside...and you'll have extra space on the floor. You'll thank yourself later.
Don't Settle for a Subpar Pantry
Pantries don't need to be a headache. You'd be surprised how many people seem to content themselves with a permanent mess in their pantry…when the
pantry organization solutions
are out there! Here's hoping this list has reinvigorated your belief that everything can be organized and designed.
And remember: if you're ever looking to totally change your available space, just give us a call for a free design consultation. The experts at ShelfGenie can help you find the solution you need.
- check out ShelfGenie pantry solutions.
Your future self will thank you for it.