Looking for unique small bathroom design ideas? Although you may not have much space to work with, you need not sacrifice style or functionality. These clever ideas will help you maximize the potential of your small bathroom, creating an intentional and elegant space that works for you.
Small Bathroom Design Ideas
Swap Bulky Items For Space-Saving Pieces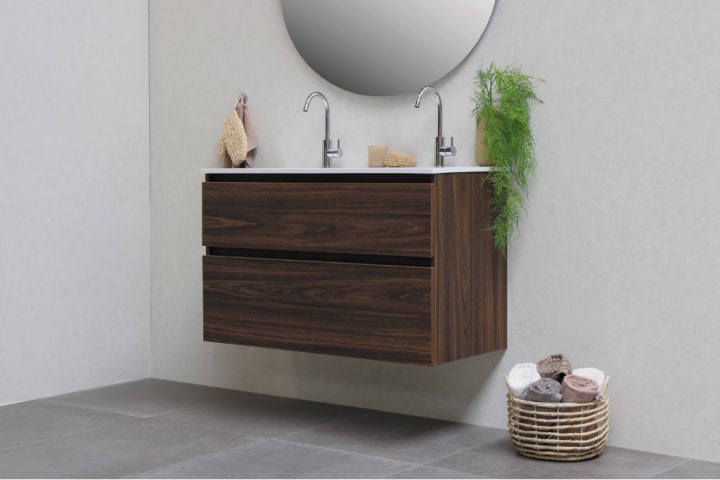 Many small bathrooms have built-in fixtures and furniture that overwhelm the space. Instead of working around larger items, think of creative ways to free up room to make your bathroom feel more spacious.
Do you have a clunky vanity unit? In a smaller bathroom, a floating sink with a long built-in shelf can dramatically increase usable space. By mounting on the wall, you open up more floor room, and the longer shelf still leaves room for your toiletries.
Minimize Clutter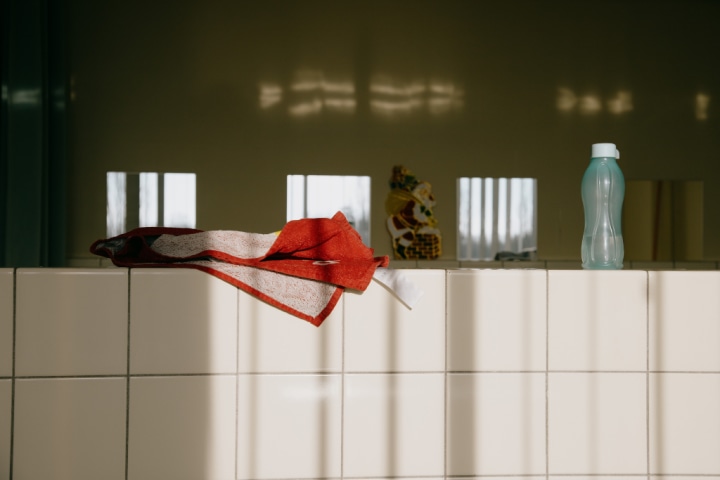 It is easy to clutter bathrooms with your favorite products. Unfortunately, when you are working with little counter space, it is easy for messes to build up
Controlling clutter can go a long way to making your bathroom appear bigger. The fewer items that catch attention, the cleaner and calmer the bathroom will look. As an added perk, a clutter-free space is easier to clean.
Reducing clutter doesn't mean throwing away your favorite items, however. Make sure to:
Dispose of empty bottles regularly

Invest in smart storage solutions to hide items when not in use
Make Use of Unused Door Space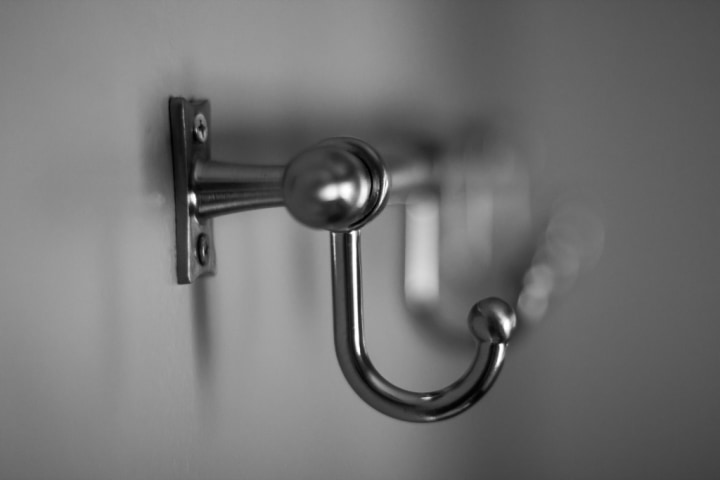 When you think about it, doors eat up a lot of space. Since bathroom doors often open inward, none of that floor or wall space is usable. So why not take advantage of the door itself?
Consider purchasing over-door storage units or even vertical hanging medicine cabinets to maximize storage. With their slim profile, you will still be able to open the door fully but dramatically increase the storage potential of your tiny space.
Replace Traditional Doors with Folding or Slide Options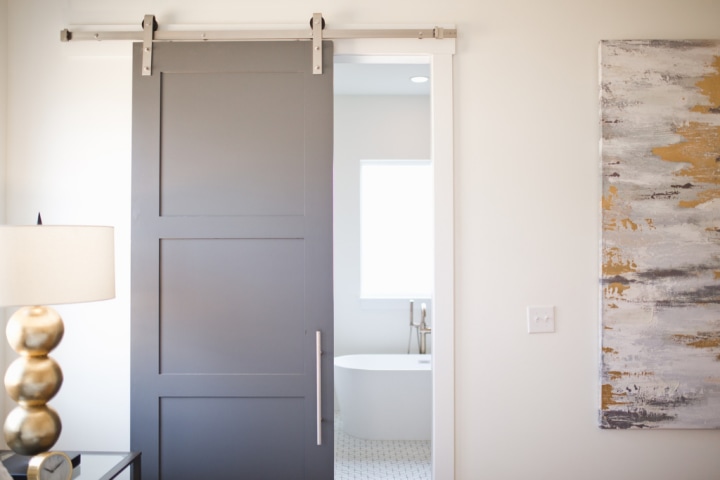 If moving the medicine cabinet to the back of the door is not quite your style, why not remove the door entirely?
To maximize space in your small bathroom layout, try replacing the traditional door with a space-saving alternative. Folding doors that expand and contract like an accordion come in a huge range of styles and colors to match your interiors. Sliding doors can be another stylish option, but it is important to have plenty of wall space to slide the door open fully.
Selecting a smarter door allows you to use the floor and wall space that a normal door would otherwise occupy.
Camouflage Your Storage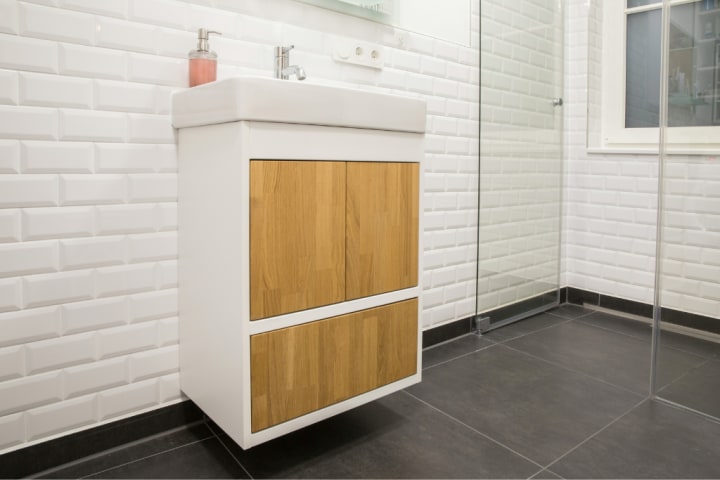 Tricking the eye into believing a space is large requires simplicity. The simpler an area looks, the cleaner and more expansive it appears.
Storage is a must in a smaller bathroom, but even when everything is in its place, things can feel a little cramped.
Camouflaging your storage creates a sense of spaciousness. Here are a few easy ways to mask those nooks and crannies:
Make boxes and crates the same color as the surrounding walls

Use floating shelves

Hide baskets and drawers behind other objects like mirrors and doors
Tiered Shelving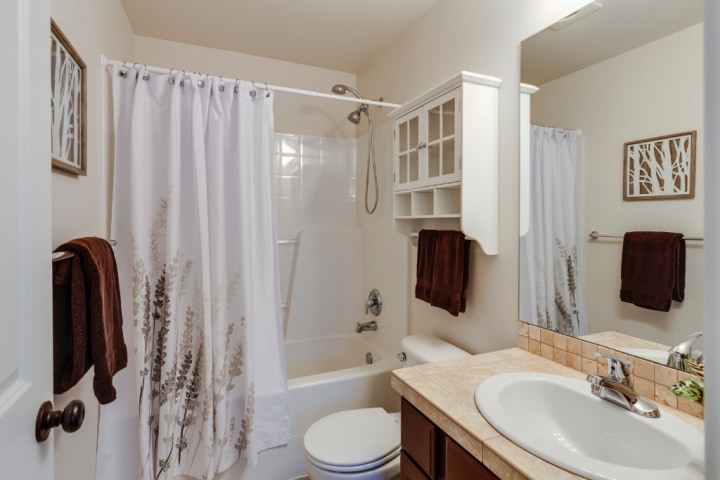 Floor space is hard to come by in a small bathroom layout, so sometimes you need to think creatively. The tops of walls are often left bare -- why not take advantage of this useful space?
Whatever your preferred aesthetic, there are thousands of tiered
shelving units
available to suit you. Having multiple levels to your storage looks stylish and squeezes the most function out of a smaller area. If you need some inspiration, try stacking a mix of pretty towels, candles, plants, and products to create an attractive, intentional space.
Opt For Multipurpose Pieces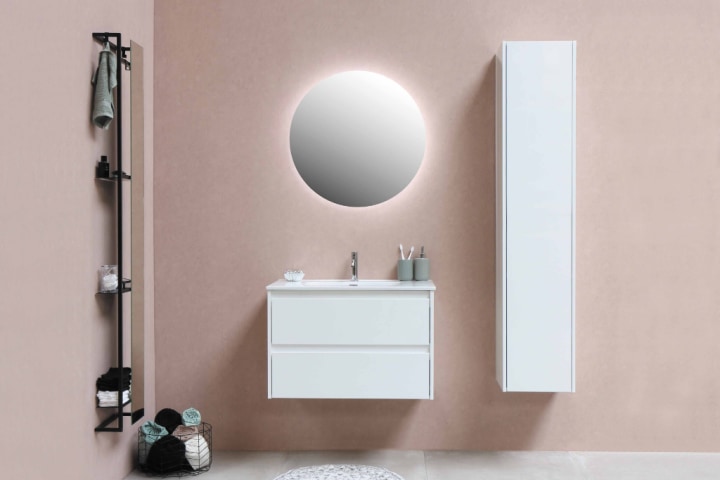 Furniture that serves multiple uses is a great way to give a small bathroom function and style without clutter. Too many objects can easily cram a modest space, so it pays to be selective about what items make the cut.
A classic example of this is the traditional mirrored medicine cabinet which, as the name implies, combines a mirror and a cupboard into one cohesive unit. Why not expand upon this concept with a wall-fixed basin for towel storage, or a stool with a cubby under the seat?
Flexible pieces can also be customized to work with the exact furniture you need for your space, without needing to compromise.
Freestanding Furniture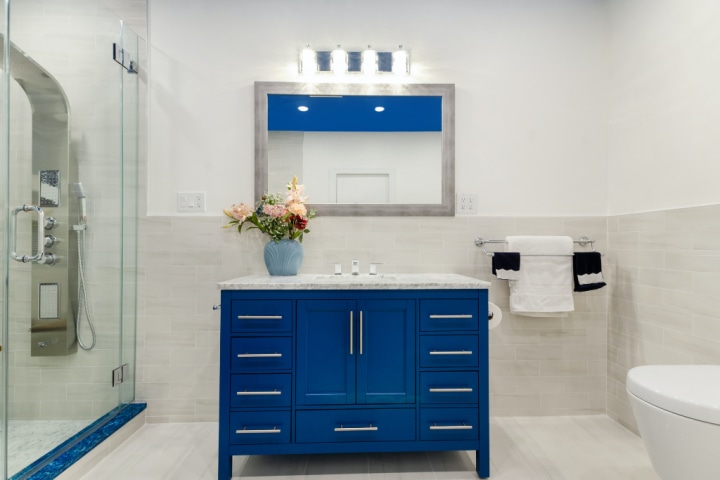 Fitted bathroom furniture can be awkward and outdated. Freestanding furniture may fit your tiny bathroom better than build-ins. Plus, this idea is customizable and gives your bathroom a chic, quaint feel with endless possibilities.
For a modern and cozy aesthetic, choose a wooden, open-back shelving unit to store towels and robes. Or, if you are feeling more adventurous, a freestanding vanity unit can feel more spacious than a built-in piece, while offering the same amount of storage. Of course, you could always keep it simple with a small set of wicker drawers for your essentials.
Hanging Mirrors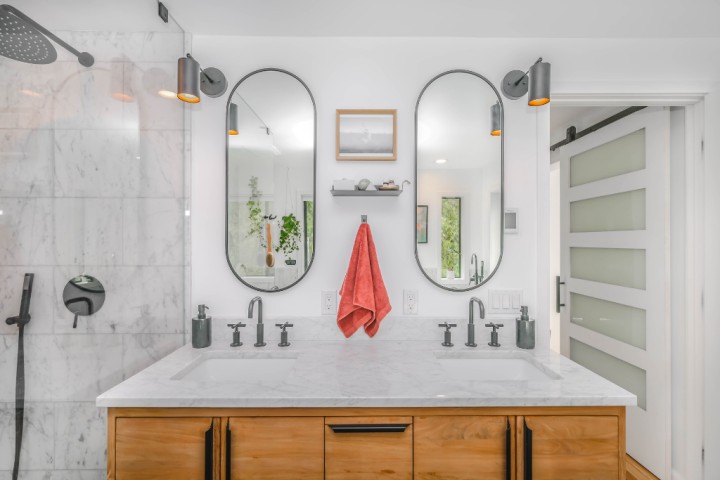 It is no secret that natural light makes for a breezy, spacious room. This is true for a small bathroom, too. If you are lacking large windows, hanging mirrors are an effective and beautiful solution.
Since the goal is to bounce any available light around the room, larger mirrors work best, as a larger reflective area means more light! Hanging mirrors also cause your eyes to draw past the wall and into the mirror, which gives the impression of a much larger space.
Smaller, strategically-placed mirrors can work just as well if you are limited on wall space. There are many possibilities, so feel free to get creative!
Glass Over Curtains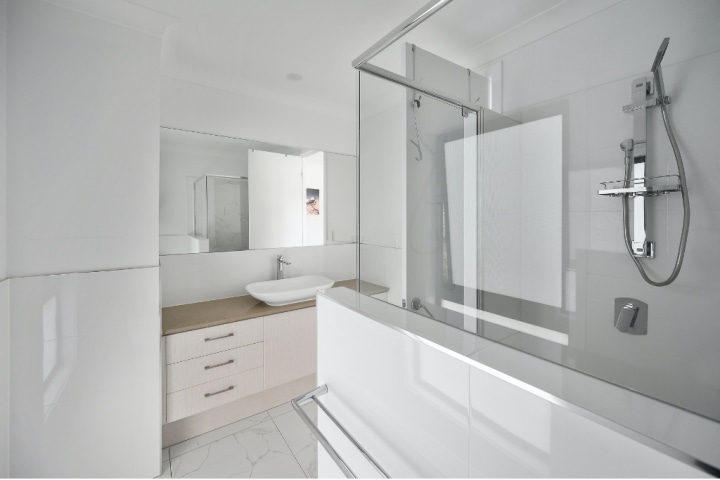 Shower curtains are often cheap and can look bulky in small bathrooms. Plus, when they are drawn, they can cover natural light.
If you have a shower block or a shower over your bath, choosing a glass panel can do wonders for a smaller space.
As with the mirrors, the glass will not obstruct your view and draws one's eye past the glass, which gives the impression of more space. If you are not a fan of transparent glass and would like a little more privacy, frosted panels are a great compromise. As an added bonus, they are easier to clean!
Light Up Your Space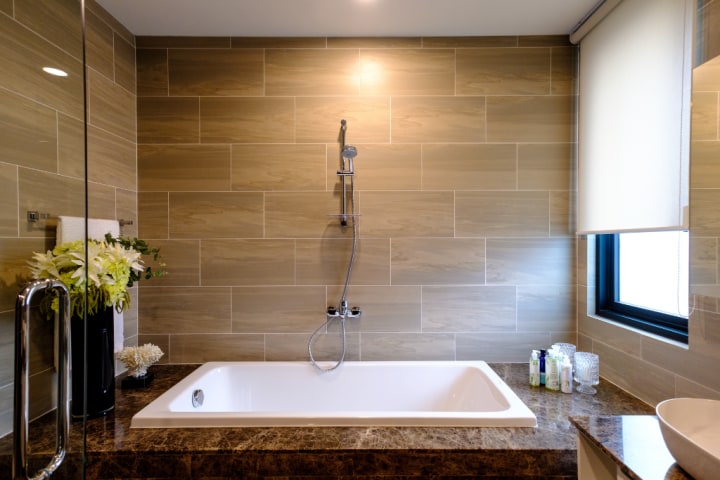 Natural light will always be the best option for brightening up a space. Many people with smaller bathrooms have tiny windows that don't offer much light. There is no shame in faking it with one of the most effective and underappreciated small modern bathroom solutions -- cleverly positioned artificial lightning.
Casting warm light gives the appearance of taller walls and higher ceilings, so try using uplights as an easy way to achieve this effect. Smaller spotlights or lamps placed in darker corners of your bathroom can also open up these areas, making the whole space feel more warm and welcoming.
Create Zones With Color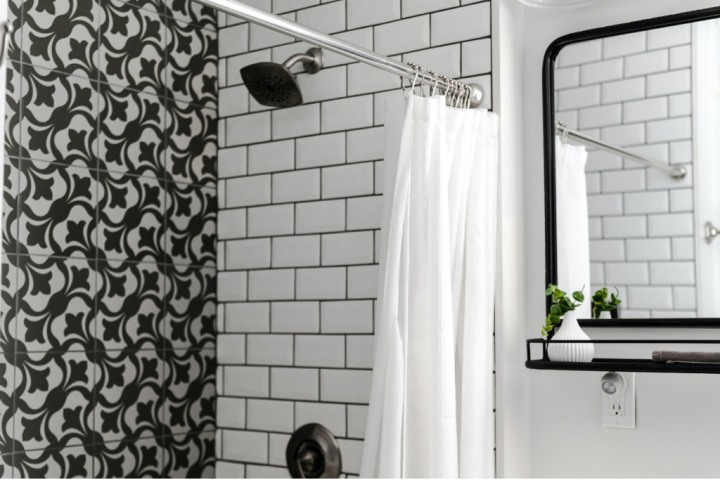 Color and texture
play a crucial role in giving your small space purpose and personality. Because there is less surface area to play with in a tiny bathroom, it is even more important to call attention to specific areas. You can do this easily by defining zones in your bathroom using colors and patterns.
Creating a contrast between sections of your bathroom gives the impression that it is larger than it truly is. For example, you can colorblock the wall in the toilet area, and have dark tiles at the sink. Or why not hang vinyl wallpaper on one side to contrast with the plain shower tiles?
Contrasting areas add drama and purpose to your small bathroom without sacrificing free space.
Avoid Clashing Patterns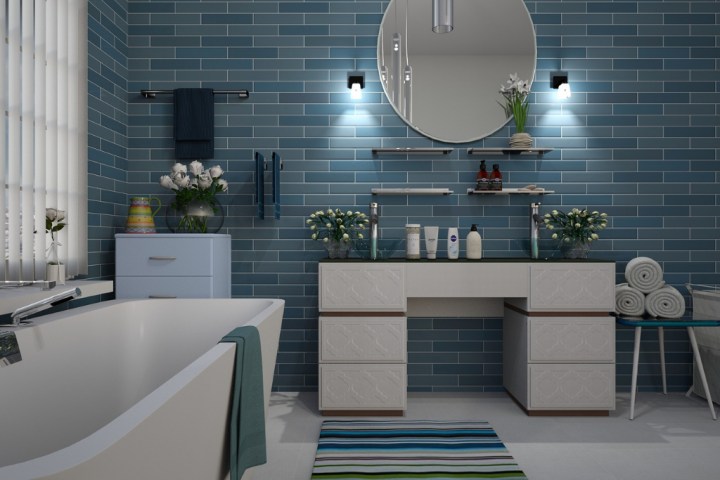 Wallpaper, textures, and color can add a splash of fun to a small room. Be careful, though! It's easy to overdo it, and turn your haven into a headache.
The best small bathroom design ideas avoid clashing too many patterns together. When there is a lot going on visually, it makes a modest space feel claustrophobic.
Bold patterns are welcome if that is your style, but try to keep to one or two dominating patterns and keep everything else neutral.
Use Texture For Sophistication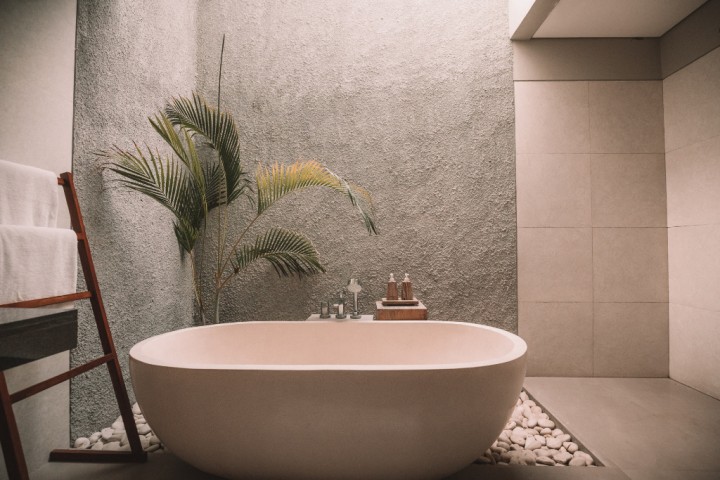 If it's not your style, you need not resort to bold, punchy colors when creating an inviting bathroom when you are limited on space. Injecting sophistication and elegance into a small room is all about playing with textures.
While many colors can feel too busy, selecting textures that share the same color palette as the rest of your bathroom is easier on the eye but feels just as dramatic and interesting.
For example, if your go-to color is eggshell blue, do not just paint the color on the walls. Echo similar tones in details like:
Long pile bath mat

Coordinated candles
With our small bathroom design ideas, you can make your small bathroom feel organized, relaxing, and ideal for what you need.
Transform Your Small Space With Small Bathroom Design Ideas
If you like what you read here and are thinking of transforming your small space, check out our
bathroom solutions
, and contact us for a
free design consultation
! Our experts would love to meet you and determine what's perfect for you and your needs.