Almost anyone would like a little more space in the bathroom. It's just stressful to have things all over the place—cluttering up counters and overflowing your cupboards. Unfortunately, for many of us simply adding more space just isn't an option: too expensive, too time-consuming...there's a myriad of roadblocks. BUT, here's the good news: if you're sick of combatting the constant mess of a cluttered bathroom, there is hope. We've collected our best pro tips for making use of all the space you have, bringing efficiency and logic to your use of space. You won't believe the difference it can make in your bathroom.Let's dive in.
Make a Small Bathroom Look Bigger
Expanding your space in the bathroom starts with these easy 7 steps!
1. Purge Purge Purge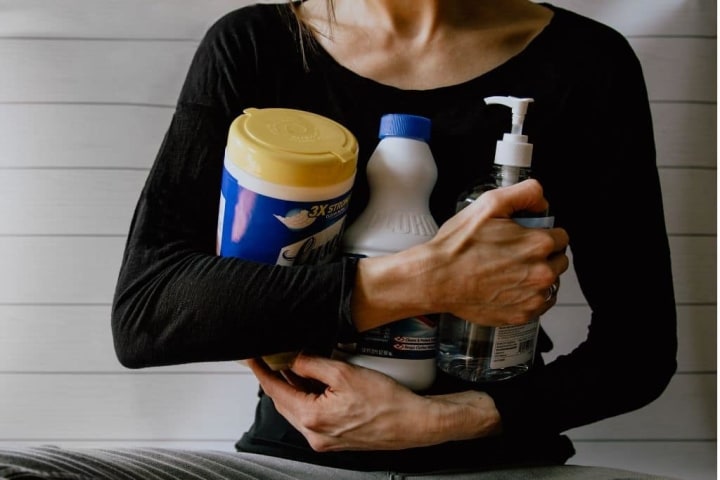 Unless you're straight out of basic training, most of us simply don't have the discipline to keep our bathroom entirely free of needless items. The fact is, things accumulate over time.
So, if you want to save space, this is a pretty great place to start. Take a few minutes and go through your bottles and tins, your odds and ends, to see just what exactly you need. Could you stand a few less towels? Remember: when space is at a premium, every little bit counts.
2. Consider Pull Out Shelving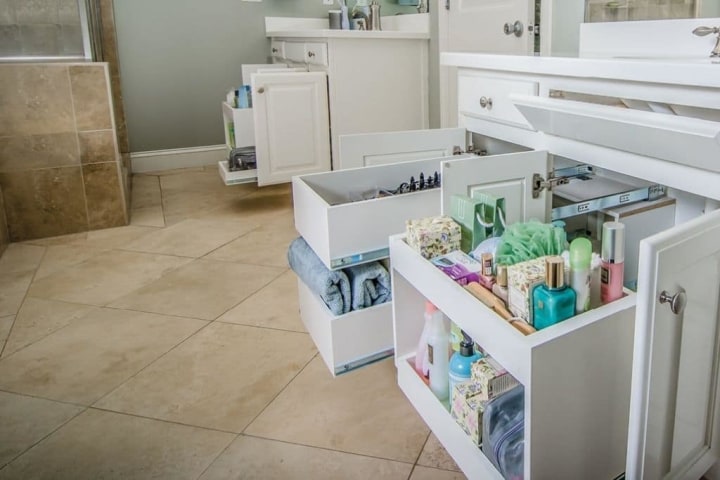 The last thing you want at the end of the day is to fumble through a cluttered, disorganized bathroom. Use pull-out shelves to make your evening routine a clean and simple process, from start to finish. There should be a neat, accessible place for every item in your bathroom, from toiletries and makeup to bath towels and cleaning products. ShelfGenie Solutions makes that possible.
Organize the storage space under your sink with Glide-Outs customized to fit around your pipes. Store everything from towels to sponges with solutions that create organized spaces for loose items. Glide-Outs will maximize the space in your cabinets. You'll have plenty of room to store toiletries and cleaning products.
3. Invest in Softer Colors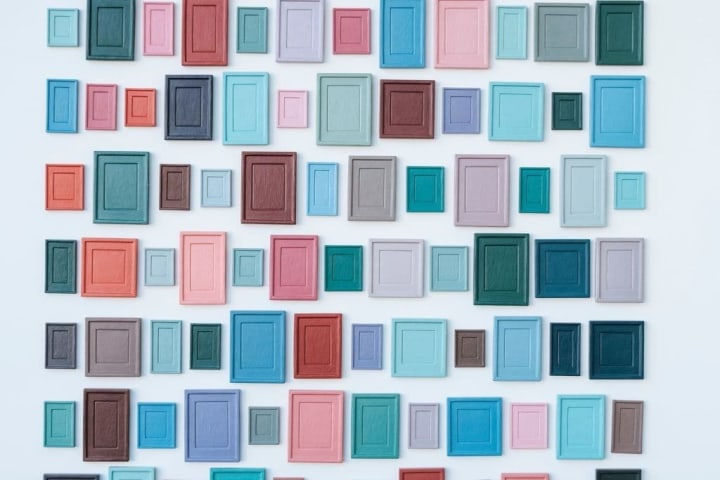 OK, we agree you don't want to invest in a full-scale home renovation to add more space to your bathroom...but can you budget for a little bit of restoration?
If so, there is perhaps no better investment you can make than a touch of color. Pale colors, especially, are perfect for a modern bath. They add to the illusion of space and can give a calming effect. If you currently have strong colors on the walls (or even in your towels, shower curtain, or something else) consider replacing them. You won't regret the massive impact it makes.
4. Use Glass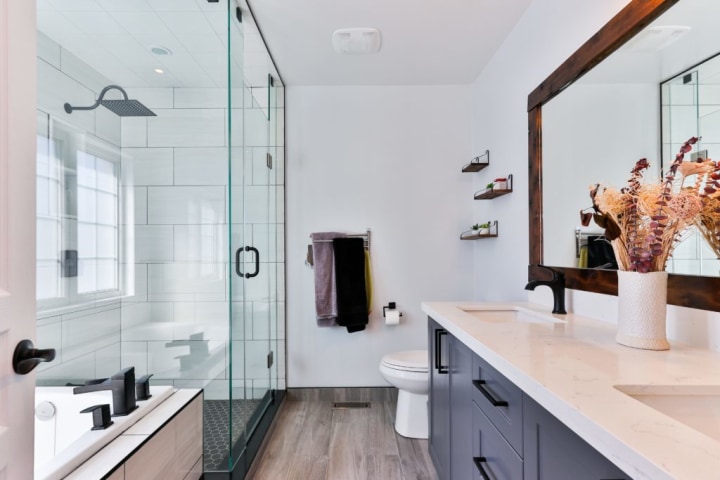 This one is fairly intuitive: replacing your shower curtain or blocked-out glass with a clear glass shower door can work absolute wonders by making the shower area appear to be part of the rest of the room. It's like adding a few extra square feet—without the massive renovation bill.
5. Think Like a Submariner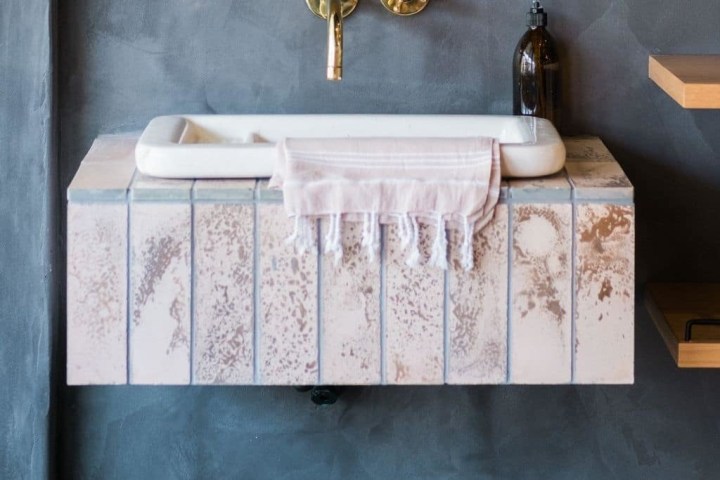 Have you ever seen what life is like on a navy submarine?
Planning for months in a cramped little underwater closet, space is the most valuable commodity they have. As a result, sailors and officers find ways to make everything compact.
Take a cue from that ingenuity. When you're planning an organization strategy for your bathroom, look to any unused spot as an opportunity. For example, mirrors should (whenever possible) include an interior cabinet. Wall-mounted sinks and vanities are also you friend, clearing out floor space for your enjoyment.
Similarly, it might well be worth considering a door-mounted organizer. That unused space can become an excellent place to store cleaning products, lesser-used grooming items, or general knick-knacks.
6. Take a Look in the Mirror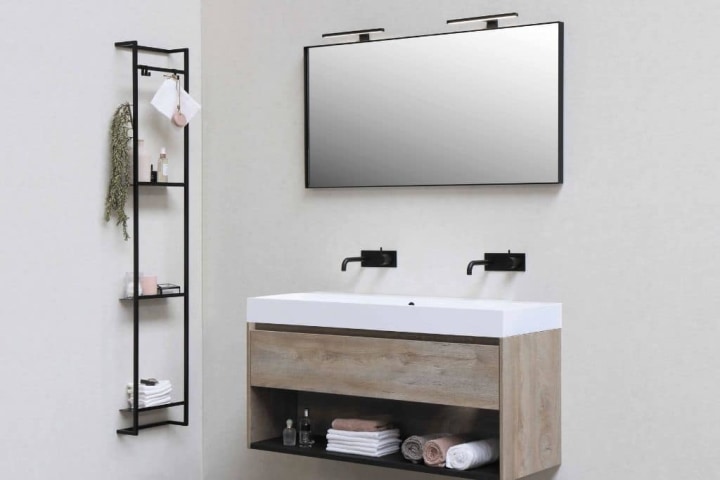 No, I don't mean that as a metaphor—seriously, if you want to make your bathroom feel a little more livable, cast a discerning eye toward your mirror.A proper bathroom mirror isn't just a place to see if you've got something on your face...it can enhance the space around it by reflecting great light, expanding the visual area, and contributing to the overall design aesthetic you're going for.The important thing to keep in mind is that mirrors can play serious tricks on our eyes. For example, long slender mirrors can make the ceiling itself feel taller, by drawing a viewer's eye upwards. Similarly, a wide mirror gives the illusion of a wider, more open room. Take a look at what you have now, and ask yourself: "is there room for a bigger mirror here?
7. Think About the Lighting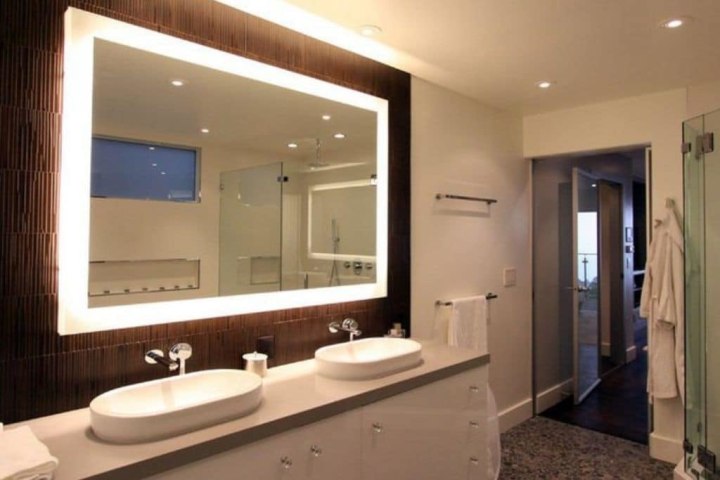 Unfortunately, one of the recent trends in bathroom design (perhaps to save money for developers) is a move away from natural lighting. If this is the case in your bath, you might think about adding recessed lights. Because they don't hang down, they don't make the ceiling feel shorter.
You can also consider accent lights around your mirror. Anything to liven things up and visually open your space.
Don't Settle for a Less Than Stellar Bathroom
When you're looking to make the most of small square footage in the bathroom, design is everything. Through a more strategic layout and smarter room organization, you may be surprised at how much larger the bath area can feel. Free floor space by storing products out of sight, for example. Open the layout significantly by going with a smaller vanity or a pedestal sink. There are many ways you can gain space in the bathroom to make it feel larger and more usable - check out ShelfGenie bathroom solutions.
If you run out of ideas this article can help.
Happy organizing!