The best thing about spice rack organizers is that they come in all kinds of shapes, sizes, and designs. What is even better is the fact that there is always a new and innovative way to store spices that will help to keep the kitchen modern and fun.In this article, we are going to give an overview of some of the best spice rack ideas to help keep your kitchen organized and your cabinet space plentiful.
Our Top 12 Picks for Spice Rack Organizers
Be inspired by our list to try something new, as countertop spice racks remain the most popular spice rack ideas!
Here are our top picks: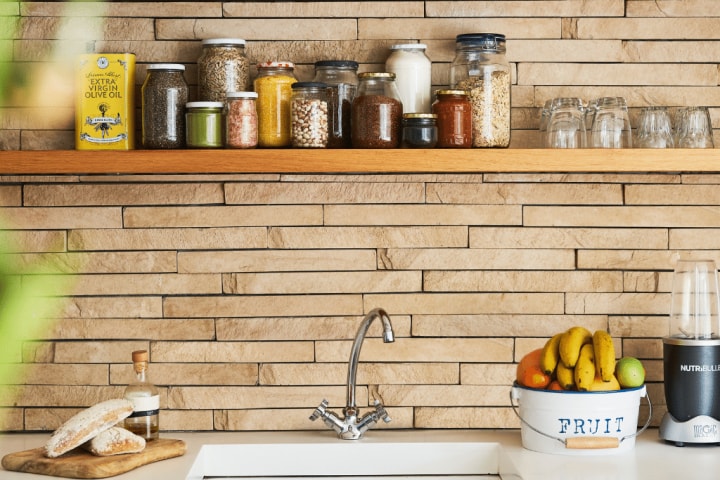 1. Countertop Spice Rack
Countertop spice rack organizers are a classy way to store and display spices when they are not in use. This is a great way to have everything needed on hand for cooking.
The best thing about
countertop spice racks is that they come in a nice range of sizes, shapes, and materials—so you can find the perfect spice rack that will fit in seamlessly with your countertop and kitchen aesthetic.
2. Wall-Mounted Spice Rack
Much like the countertop spice rack organizer, wall-mounted spice racks are incredibly popular because they allow you to display your spices while also keeping them front and center when
cooking up a delicious meal.
Get really creative with
DIY wall-mounted spice racks
by mounting
racks inside of your cabinets if there is not extra space above your countertop. Plus, it is more customizable and cost-effective this way!
3. Revolving Spice Rack
You can go either way with a revolving spice rack as they can be displayed on your countertop
or
stowed away inside a cabinet. Most popular since these can rotate, these allow the ability to spin the rack around until you find your spice without having to pick it up.
There are a ton of design options as well. From the minimalistic to the apothecary-style, there is a revolving spice rack to fit any and all kitchen designs.
4. Crisscross Spice Rack
Crisscross Spice racks take on a lattice design, resembling that of a mini wine rack. Generally meant for countertop placement, you can be crafty and mount these on the wall instead.
5. Pull-Out Spice Rack
Pull-out spice racks for cabinets are incredibly popular among those with small kitchens and little storage space. You can easily find variations of them to fit a few hand-picked spices or a full set. And they mount to the top and bottom of your cabinet shelving to keep them in place.
They sit vertically with your spices attached on either side, leaving plenty of room for other items in your cabinet. All you have to do is pull out the spice rack and grab what you need!
6. Wooden Spice Rack
Wooden spice racks complement almost every kitchen style. You can find them in various designs including a caddy rack that gets mounted on your wall,
or
a two or three-tiered platform for your counter.
You can even opt for a DIY design and hang your own wooden spice shelves if you are on a strict budget.
7. Hanging Spice Rack Organizers
Hanging spice racks make the perfect setup because they can be mounted right onto your wall or refrigerator.
There are many hanging spice rack ideas out there, but do not settle for fixing them only onto your cabinets. Check out
this one
from Etsy for some inspiration.
8. Over the Door Spice Rack
If you are working with a lot of spices, as in
all of them
with
a pantry, an over-the-door spice rack will make an excellent addition to your
pantry storage
.
Over the door spice racks span the length of your door, but you can find smaller ones that will offer extra storage space.
9. Magnetic Jars for Spices
Magnetic jars for spices are growing in popularity, and they are easy to make on your own. Use a magnetic metal strip, magnetic jars, and magnets to adhere underneath the jars.
Then find a place to mount it, such as the wall or inside a cabinet door.
To get really creative:
skip the metal strip and arrange the magnets in a fun design on your wall and stick your spice jars right onto them.
10. Under the Cabinet Spice Rack
For an extended look, fit under the cabinet spice racks right beneath your cabinets. Hanging spice racks look neat since they give the illusion of a larger kitchen area.
11. Pull Down Spice Rack
Pull-down spice racks are unique in that they have a pull-down mechanism. They can be fitted into the bottom shelf of your cabinet and all you have to do is gently pull them down on the handle to bring them closer to you.
This is a great option for those who usually rely on step stools to get into their kitchen cabinets.
12. Spice Drawer Organizer
Not all spice racks are
racks
. A spice drawer organizer fits right into your dedicated spice drawer, keeping all of your spices organized and in place. Help keep your spices from rolling around freely with these, so they are always right where you left them.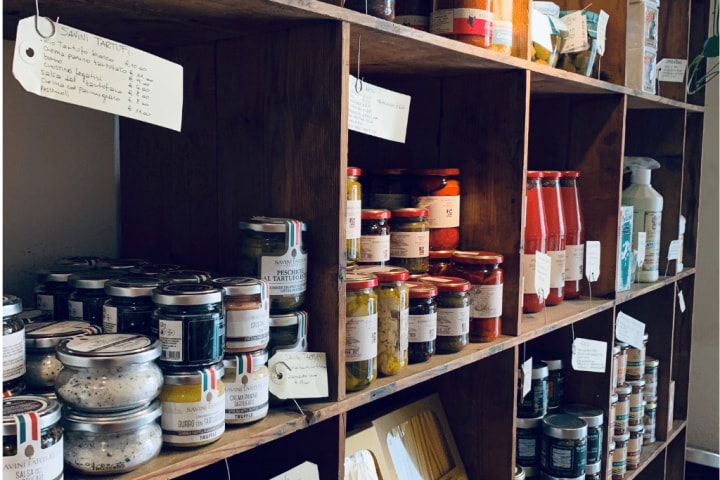 It Is Time to Make Room
A spice rack organizer is the key to keeping all of your spices together since it frees up extra storage space in your cabinets or pantry.
Need help organizing your kitchen and pantry?
Reach out to us
for a free design consultation today!