Nursery storage ideas are plentiful, but have you found the ones that work for you? Whether you are expecting or your bundle of joy is already here, it is astonishing how quickly baby items add up, creating unwanted clutter and stress. Nursery organization is necessary to keep things in order, before and after your baby is born.
If you have been looking for nursery storage ideas and organization hacks, you are in the right place. From DIY projects to professionally installed shelving, there are so many ways to keep your nursery looking great and feeling fresh.
Must-Have Nursery Storage
The items that babies require are seemingly endless. If you are feeling constantly overwhelmed with the number of products that live in your nursery, it is time to consider new nursery storage options.
A Dresser Makes a Fantastic Changing Table
There is no need to have both a dresser and a changing table taking up space in your nursery when you can easily use the top of a dresser as a changing table! Simply secure your changing pad to the top of the dresser, ensure that it has a softcover, and you are ready to roll with your brand new nursery storage furniture!
Keep your wipes and diapers close, either piled next to the changing pad on the dresser top or in one of the drawers right below the pad. If this is a route you know you plan to take, you can easily purchase a changing table/dresser combination piece.
Changing tables tend to take up more room when it comes to nursery storage. Keep that space free to avoid too much clutter or middle-of-the-night tripping hazards.
Drawer Organizers are Your Friend
While drawers are an organization tool all on their own, spacers that you can place inside your nursery drawers to organize them even further are game-changers. You do not have to have custom-made drawers to make this happen, though it is easier than you think to professionally install organizational drawers!
Drawer organizers can help keep tiny socks separate from hats and onesies. They allow you to grab clothing pieces quickly when necessary. You can purchase drawer organizers online almost anywhere that carries home improvement products, but ensure that you measure correctly first.
Floating Shelves are Perfection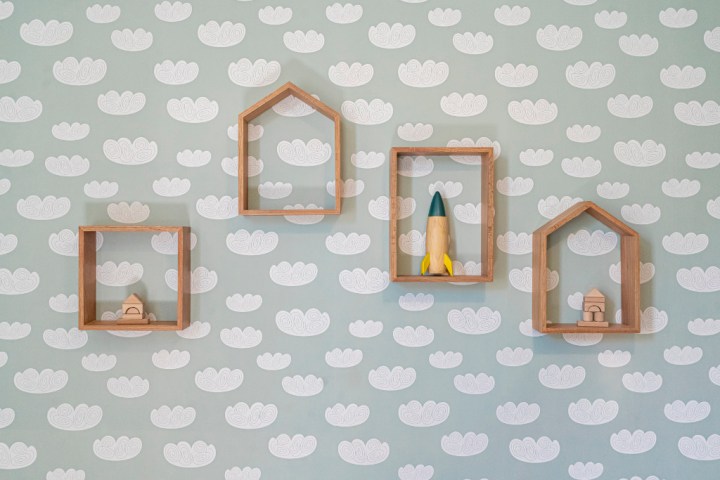 Floating shelves are perfect for nurseries, as they take keepsakes and treasured stuffed animals and display them beautifully out of the way. Custom-made floating shelves are even better than those that are store-bought because you can have them made to the specific size and color you desire.
Floating shelves always bring a whole new level of organization to any space, and they look extremely stylish in the process.
Install Bookshelves on the Wall
Instead of keeping your books on traditional shelves that sit on the floor, try purchasing and installing bookshelves on the wall. It's a wonderful way to display your books, especially those that your baby has received from family and friends as a gift.
Bookshelves come in many different shapes and sizes and create a fantastic option for keeping them off of the floor. Any time you can take your shelving storage and install it on the wall, you are taking a big step toward the organization of your nursery. Plus, the wall shelves look fantastic!
The Perfect Nursery Organization Hacks
Organization hacks are just as important as nursery storage ideas when you want to keep things tidy. So often, organizational hacks are little steps you can take to make your space work for you, and you can implement them almost right away. There is no need to wait to get organized!
Try a DIY Pegboard
Making a DIY pegboard for your nursery is one of the best ways possible to store headbands, hats, diapers, wipes, photos, and medications or diaper creams. Your local home store has everything you need to make a pegboard, and you can put it together without spending much money.
One of the best aspects of pegboards is the fact that you can paint them however you would like, and add as many (or as few) pegs as you deem necessary. Pegboards are a perfect nursery addition, and they look fantastic when finished.
Accordion Shelves Hold Miscellaneous Items
Coats, winter hats, gloves, and more work perfectly when hung from an accordion shelf. Accordion shelves hang easily on the wall, and they take up as much space as you want them to, as they can stretch out as far as you would like.
Odds and ends that you need to get off of surfaces and onto a shelf belong on accordion shelves. Bags, scarves, and anything you use to wear your baby can hang neatly from an accordion shelf!
Shelves Plus Clothing Hooks Equals Organized
Investing in shelving that has clothing hooks, which you will often see on a traditional coat rack, is a perfect option for your nursery organization. This type of shelf gives you the option to put whatever you would like, such as knick-knacks or photos, on top of the shelf. Meanwhile, you can hang coats, onesies, sweatshirts, and hats from the bottom part of the shelf.
As we've mentioned before, any time you can take one piece of furniture or shelving and give it more than one purpose, you are succeeding.
Try Your Hand at File Folding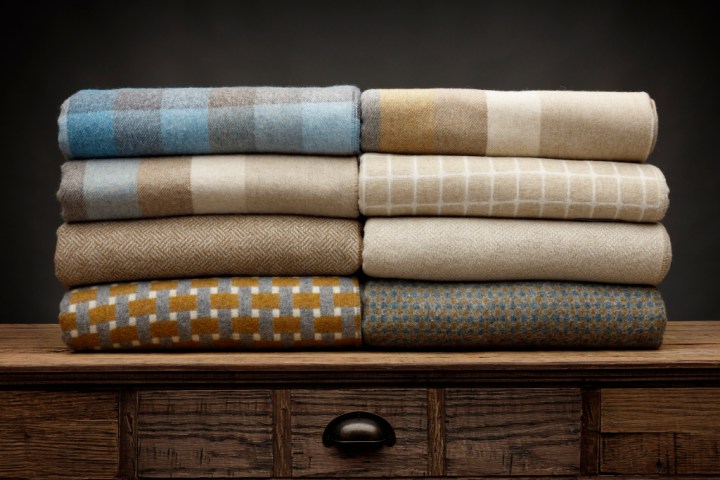 File folding is simple, especially when it involves tiny baby clothes because you can fit dozens of items into one single drawer. File folding allows you to see everything in the drawer when you open it, which eliminates the need to dig and rifle through clothing. In the short run, file folding prevents making a mess, primarily if you are looking for a specific onesie or another clothing item.
File folding is easy to learn, and once you try it out for your nursery, we would bet that you will take it to every other room in your home as well! It is truly one of the best nursery organization ideas out there.
Smart Blanket Organization
A blanket ladder is a nursery must-have. Not only do babies come with dozens of blankets, but there are always some that they cannot make use of until they are older. If you have a bunch of blankets that continue to fall out of the closet when you open it, a blanket ladder is exactly what you need!
Blanket ladders are easy to find, and they are available at your local craft or home goods stores. There is a wide selection of them available online, and you can purchase one in whatever size you require to hold your undoubtedly endless amount of baby blankets.
Stay Organized with ShelfGenie
At ShelfGenie, we know how crucial it is to keep your nursery organized. From floating shelves made specifically for your baby to discussing custom built-ins and gliding drawers, we can help. Schedule your free consultation today, and leave your chaotic nursery behind!