A toe-kick drawer gets its name because it opens with a nudge of your toe. That space between your floor and lower cabinets is prime storage space. You could be storing items that you don't use often, extra beauty products, or even pet bowls to use later. Toe-kick drawers are usually 4 inches high and set back about 3 inches from the front of your cabinets. They can be 24 inches wide and as deep as your cabinets are. That's a lot of storage space. Here are three helpful reasons you should add at least one toe-kick drawer to your kitchen cabinets.
1. Give Your Kitchen Tools A Home
[caption id="attachment_5761" align="aligncenter" width="1024"]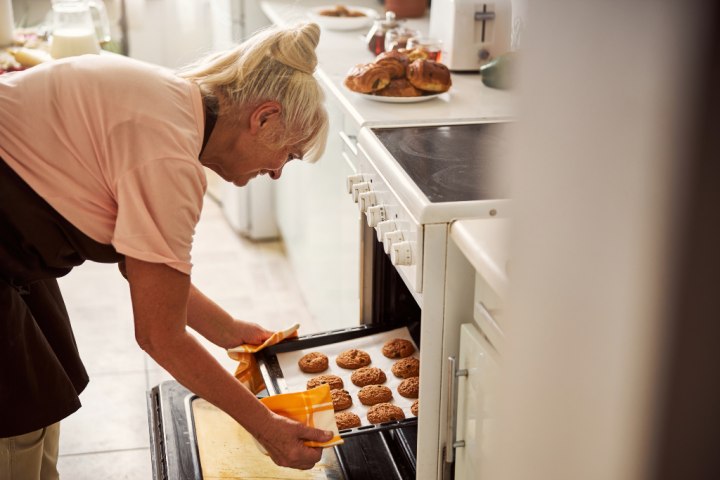 Store, find, and reach your baking tools easier with a toe-kick drawer[/caption]You know those serving plates you only use a few times a year? Let them rest out of your way in a convenient toe-kick drawer. When you are ready to use one, you will know exactly where it is. This can be practical for all kitchen items that are flat, like cupcake tins and cookie sheets. Instead of letting your less-used kitchen items clutter your counter and drawer space, you can have a toe-kick drawer installed.[caption id="attachment_5762" align="aligncenter" width="1024"]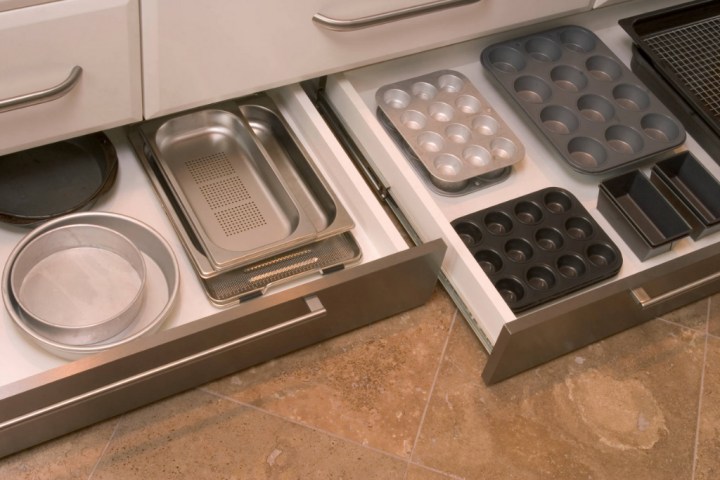 Isn't that satisfying to see?[/caption]Toe-kick drawers are also a great way to keep emergency supplies safe and accessible at all times. It will be so much easier for you to find supplies like batteries, flashlights, extra phones, manuals, receipts, and more. You can even store a folding step stool so you can reach every cabinet in your kitchen. Every square inch of storage counts.
2. Add Convenient Storage For Your Pet
[caption id="attachment_5763" align="aligncenter" width="1024"]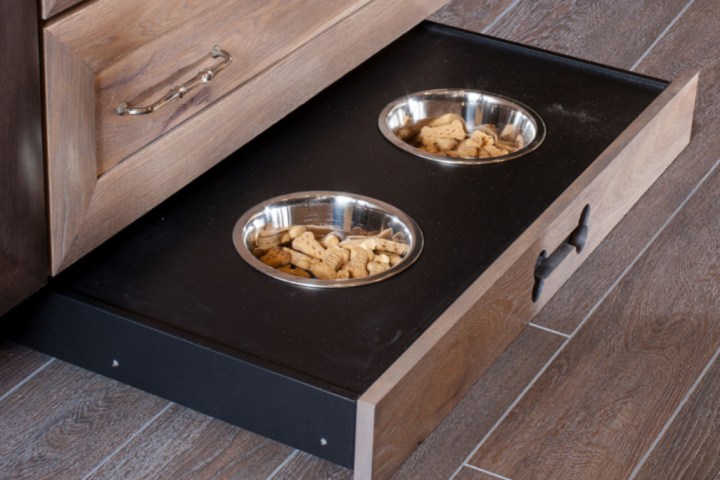 What a creative feeding solution for your fluffy pal![/caption]Your pet loves you, and you love to take care of your pet. Breakfast time for your pets can be simple. When you are finished cleaning their food and water bowls, you can just slide the empty bowls into your convenient toe-kick drawer. At dinner time, there will be no hassle finding the bowls and loading them up with the eats and treats that your pets love.Toys for your pets can have a home, too! When you are finished playing, slide their favorite bone, ball, or chew toy into the toe-kick drawer. It's a safe, clean home for the toys your pet likes to play with. [caption id="attachment_5764" align="aligncenter" width="1024"]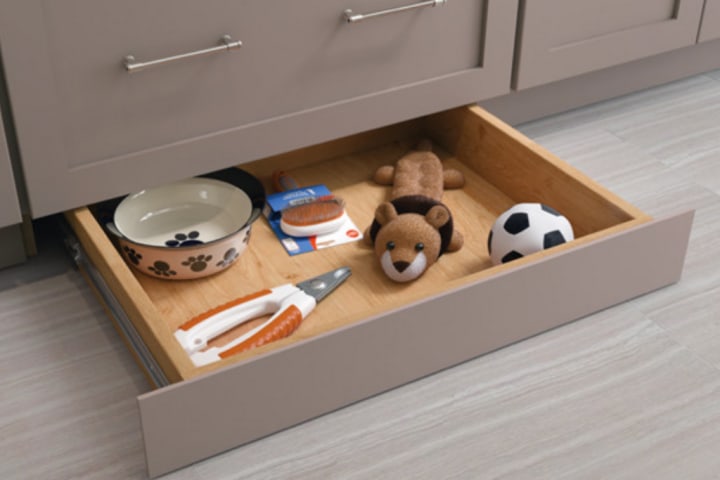 Taking care of your furry friends will be easier[/caption]Alternatively, store their grooming tools, medicine, and treats in the same drawer to create a dedicated space for your pet supplies. They are a loving part of your family, and it will be so much easier to take care of them when they need it. If you want to try something impressive, train your pet to nudge open the toe-kick drawer and take out the toys they want.
3. Toe-Kick Drawers Create Efficient Vanity Storage Space
[caption id="attachment_5765" align="aligncenter" width="1024"]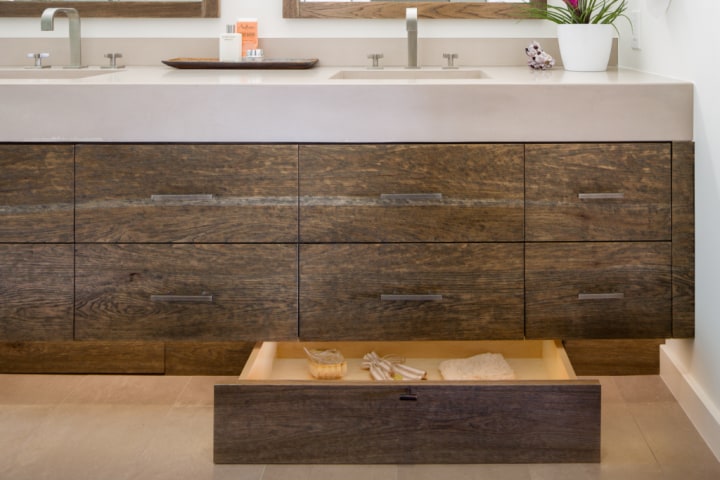 Store your favorite toiletries or add a touch of luxury for your guests.[/caption]Convert that dead space under your bathroom vanity into
usable storage
. No more searching for your extra beauty products. Keep them in a cool, undisturbed space. There is also the option of turning your toe-kick drawer into a step. This can help kids reach the faucet and see the mirror. It can also help you reach any higher shelving in your bathroom.[caption id="attachment_5766" align="aligncenter" width="1024"]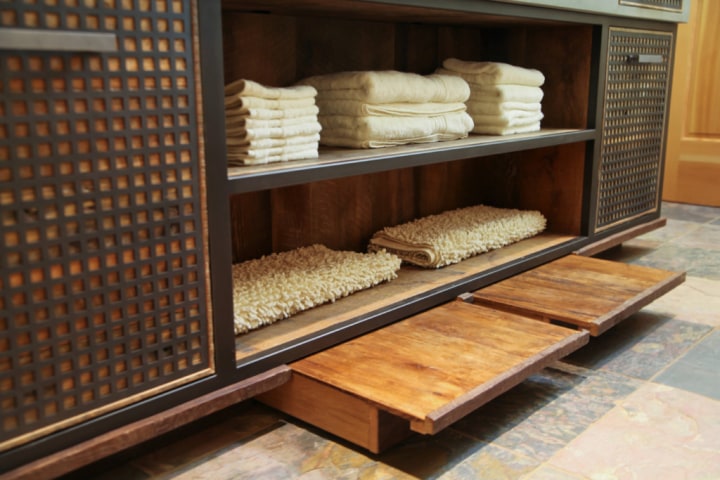 Convenient toe kick steps can elevate your vanity - and the people who use it![/caption]In the powder room, toe-kick drawers can be excellent storage for extra towels. You can keep cleaning supplies handy in there as well. Looking for more ways to be a good host? You can use toe-kick drawers for storing extra or complimentary toiletries in your rental property. This simple gesture will help your guests feel more at home, and give them a memorable experience that they will recommend to all their friends. Toe-kick drawers can transform into a thoughtful and clever way to provide your guests with everything they need during their stay.
How Can ShelfGenie Help Me With My New Toe-Kick Drawer?
[caption id="attachment_5767" align="aligncenter" width="1024"]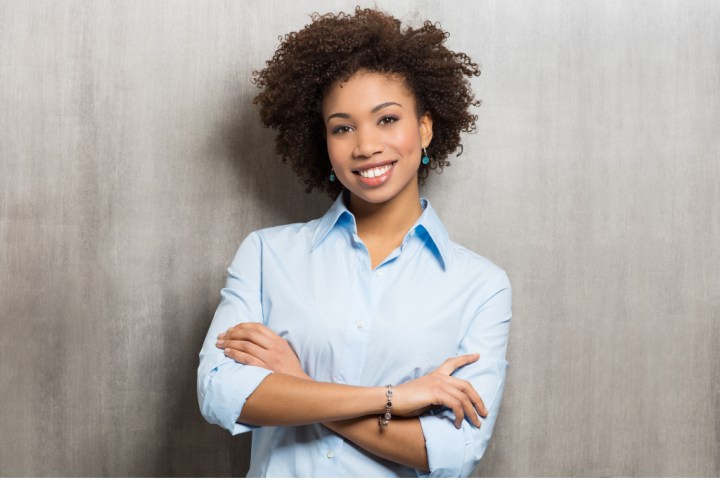 Our ShelfGenie designers are ready to help you![/caption]We would be happy to send over a ShelfGenie designer to help you get the most out of your cabinet space. Our custom Glide-Out solutions are built to last, and many options come with a lifetime warranty. You can book a free, no-commitment in-home consultation using our
easy booking tool
.