We have prepared a list of 10 smart fabric storage ideas to help you organize your personal inventory of fabrics in your workroom or home studio. If you are a sewer, designer, quilter, or crafter, you probably have a lot of fabric - maybe too much fabric. But, never fear! There are a variety of techniques for keeping fabric organized and out of the way. You will find some great fabric organization ideas here, whether you have a lot of space or a little.
10 Smart Fabric Storage Ideas For Small Spaces
Getting your fabrics organized does not have to be difficult or expensive. You can create a tidy sewing room on a budget with some easy-to-make fabric storage ideas. Start off by decluttering your fabrics. Go through your stash and get rid of any fabric you no longer love or will never use. Once you have reduced the amount of fabric you have, it will be easier to find storage solutions that work best for you.
Here are 10 smart fabric storage ideas:
1. Roll Instead of Fold
One of the best ways to save space when storing fabric is to roll it instead of fold it. This works especially well for large pieces of fabric. To do this, simply fold the fabric in half lengthwise, then roll it up from the selvage edge. You can then store the fabric rolls on a shelf or in a storage bin. You can also roll your fabric around cardboard tubes or paper towel rolls. This is a great way to store fabric that is too wide to fit on a shelf. Cut the rolls in half to store them in baskets or bins.
2. Fold Fabrics onto Shelving
Shelving can help you make the most of a small sewing space. Install shelves on the wall individually or create an entire wall unit of shelving. Folded fabric can get heavy, so you'll want to find shelving that is sturdy but also light enough so that it doesn't add too much weight on your wall.
The ShelfGenie Glide-Out Shelves are the best option. They will fit nicely in the corner or along the walls of your sewing room or home studio and come in a variety of sizes. What makes them different is that they pull out. Instead of digging around in the back of your stationary shelves, you can glide the shelf out to find what you are looking for. These shelves are also easy to install as well as to clean. A perfect custom fabric storage solution for small spaces!
3. Get a Fabric Storage Cart or Shelf Unit on Wheels
A great way to organize your fabrics is to get a fabric storage cart or freestanding shelf unit. These carts have multiple shelves and compartments so that you can easily store and organize all of your fabric. If they are not already on wheels, try to purchase one with the option to add casters. When they are on wheels, you can easily move them around as needed. They make a great addition to any workroom!
4. Use Bins & Baskets
Storing fabrics and other notions in baskets and bins are a wonderful option. If you want to see all of your fabric at a glance, then clear plastic bins are also ideal. Since they are clear, you will not have to go digging through a dark bin to find what you are looking for. If your bins are not clear, you can absolutely label them. It will be even easier to find the fabric you are looking for. Some ideas for labeling bins include by color family, type of fabric, or project.
Stackable storage bins are even better. They come in a variety of colors and sizes, so you can find the perfect bin for your workroom. Stackable designs are always a great space-saving solution. The same goes for using baskets for fabric storage.
5. Use a Garment Rack
If you have a lot of fabric, a garment rack is an excellent way to store it. You can roll up your fabric and store it on the hangers. This will keep it organized and out of the way. You can also use multi-colored hangers to help you keep track of everything if you have fabrics of various colors. Make sure that the garment rack is sturdy and has enough capacity to hold all of your fabric. Hangers intended for pants and skirts are the best option for holding folded fabrics and fabric samples.
6. Use a Sewing Cabinet with Drawers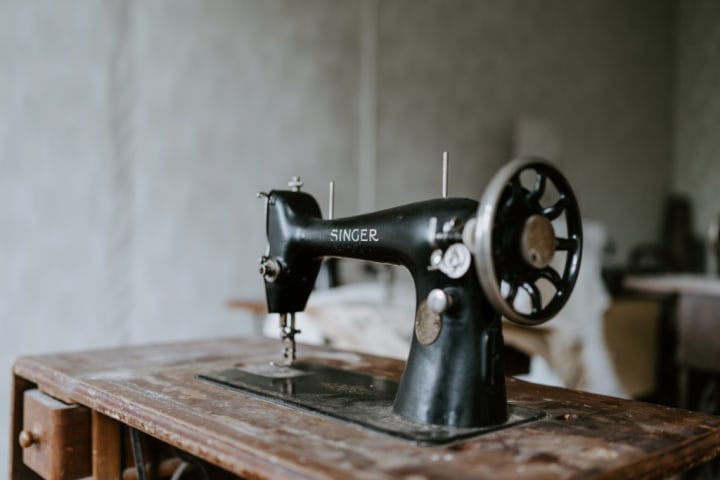 For a more permanent solution, a sewing cabinet is an excellent choice. Most of the older sewing cabinets have multiple compartments and drawers and come with a built-in sewing machine! This way you can combine your fabric storage solution idea with the function of sweing. In addition, they are usually very attractive and will add a touch of class to your sewing room.
7. Use a File Cabinet For Fabric Storage
File cabinets are not just for paper! They make great fabric storage solutions as well. They are widely available in various shapes and sizes. Though they may not be the most attractive piece of furniture, they can be just as functional. If you get a used file cabinet, it can be very affordable. You can use it to store your fabric in hanging files. It can also store other sewing supplies, such as thread, patterns, and notions.
8. Use Clothespins To Hang Fabric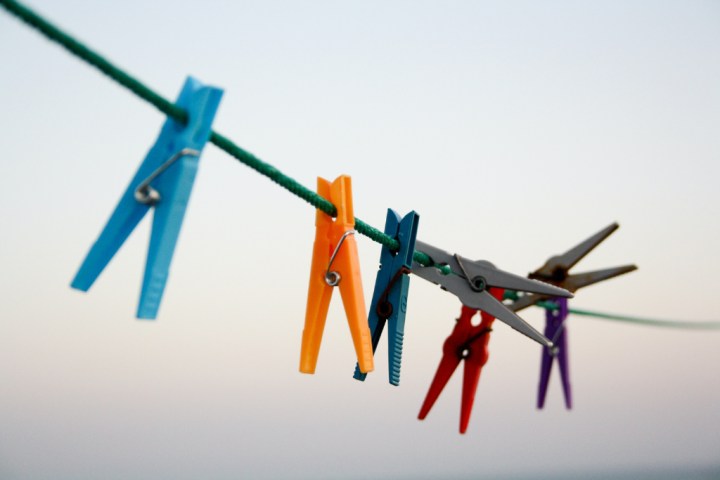 Hanging your fabric on clotheslines also helps free up space. You can do this by attaching clotheslines to the ceiling or wall. Then, simply clip your fabric onto the clothesline with clothespins. Remember to use strong clothespins that will not break. This is a great way to air out fabric, keep it wrinkle-free, and to decorate your home studio.
9. Store Fabric on Wooden Racks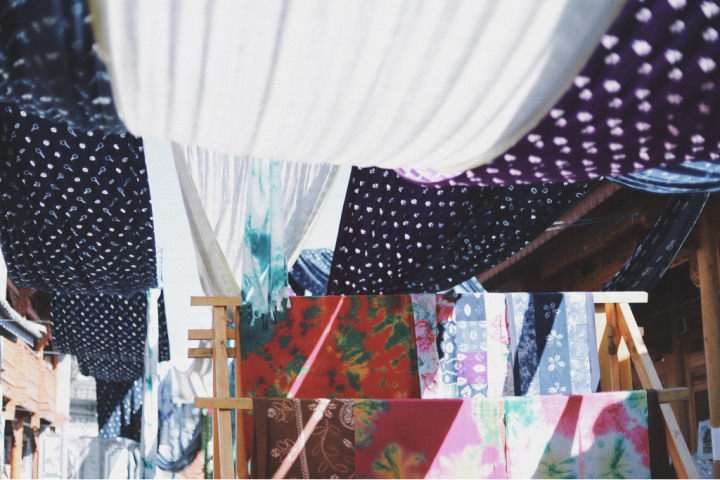 If you're lucky enough to have a large design studio or workroom, you can purchase or build your own wooden racks. Wooden racks are generally for draping fabrics after they've been dyed or washed, but you can also use them for storage. Position these wooden racks near your workstation, and have easy access to fabrics that you're currently using on a frequent basis.
10. Use Hooks To Hang Fabric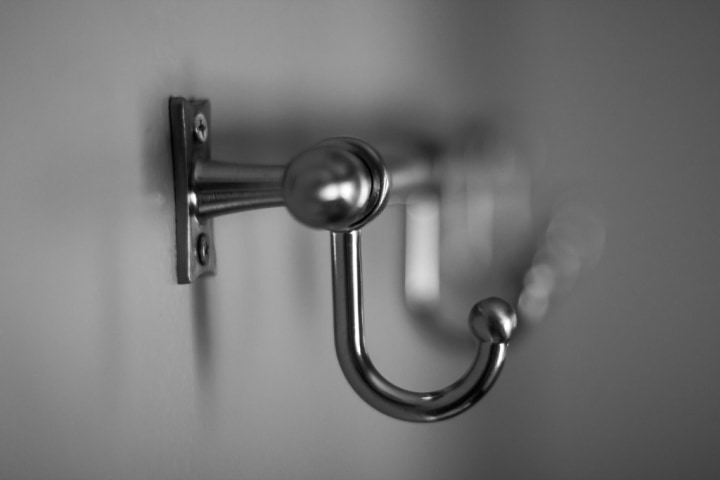 Hooks are quite versatile, and you can use them in a sewing room, workroom, or home studio for a variety of purposes. One way to use them is to hang fabrics on them. You can install hooks on the wall or ceiling. Then, just clip or hook your fabric onto the hook. It can cause a bit of wrinkling, but it helps to save space. If you use clear plastic shower curtain hooks, it can help you keep track of your fabric. You can also use hooks to hang other sewing supplies, such as scissors and rotary cutters.
Final Thoughts
These are just a few fabric storage ideas to help you organize your sewing space. With a little creativity, you can find many more ways to store and organize your fabric. Out of all the storage ideas, the ShelfGenie Glide-Out Shelves are our favorite. They make it easy to see and grab what you need without having to move everything around. They are also quite affordable!
Which one of these fabric storage ideas will you try first? Let us know in the comments below!