Nothing beats wrapping yourself up in a warm blanket while sipping a hot cup of coffee during cold winter evenings. Besides keeping you warm and cozy, blankets are usually aesthetically pleasing if placed correctly, and will add that extra character to your room.
Given their various uses, it is common to find yourself with several blanket types for different occasions. These include throw blankets, weighted blankets, and wool blankets, often of different sizes, weights, and styles. The problem is figuring out the best way to store them for a neat and stylish home.
The main challenge with finding the best blanket storage idea is their size and bulk. They're often too big to fit in closets and shelves, and will take up a lot of space and leave a mess when left lying around in the house.
You want to store them somewhere where they won't get in the way, but will still be easy to access when needed. You also want them somewhere where you will make the best use of their lovely colors to glam up your room.
In this guide, we provide you with 12 ingenious ideas for storing your wool, weighted, throw, or any other type of blanket for the best use of your space.
Space Saving Blanket Storage Ideas
When organizing our home spaces, efficiency and neatness is usually the priority. You want a neat and organized house. You want to make the best use of space without reducing your ability to access items when you need them.
Fortunately, there are various ways you can organize your rooms with custom storage designs and ideas. Below are some space saving blanket storage options you can try out:
1. Wire Basket
Wire baskets are the perfect exposed and accessible living-room blanket storage solution. You can keep them near your favorite reading or watching couch, where you can retrieve them conveniently when needed.
The design lets you choose between folding and throwing your blankets unfolded. If you have several blankets, the colorful mix-up of blankets adds vibrance to your decor without feeling untidy.
You can find wire blanket baskets in different colors and designs suitable for your home.
2. Quilt Stand or Rack
Buy a beautiful quilt stand or rack if you want a throw blanket storage solution that keeps them off the floor but within reach.
Quilt racks are free-standing and can nestle between your couches or against the wall. You can easily reach out and grab one when engrossed in your favorite TV show without moving much.
Find quilt racks in different designs and finishes, and pick one that matches your interior style. Even without the blankets on them, they are attractive accessories that will add character to your room.
3. Blanket Chest or Trunks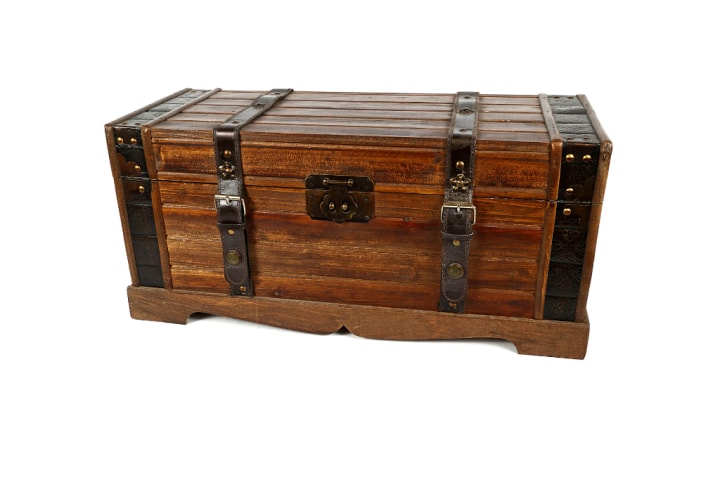 Add sparkle to your room using a vintage chest to store your throw blankets. This blanket storage idea is perfect if you have too many or huge blankets.
Many trunks and chests are in vintage design and have a hard lid. These can double as a coffee table, while those with softer tops can also work as sitting spaces.
Getting the perfect trunk or chest could add to home decor and give you an ideal blanket organizer.
4. Wall Racks
Photo by TDP
While most people will consider adding some storage furniture, it takes more floor space. An efficient way to avoid this is by considering using your walls.
It does not have to be expensive or huge. A stylish wall rack will do the trick.
A vertical rack with two frames will add aesthetics to your home space while incredibly remaining functional. You can add decorations or have additional storage space with a shelf on top of the blanket rack. You can hang your beautiful blankets to match your home decor. While you can make one yourself, a professionally installed rack will be more sturdy and stylish.
5. Ottoman Storage
Keep your blankets out of sight but within your reach with ottomans. Various designs will add style, comfort, and extra sitting space to your room.
Storage ottomans are sturdy and decorative pieces of furniture with concealed storage spaces.
You can have a rectangular ottoman as extra sitting space in your bedroom or round ones as a decor statement in the living room. The latter is also perfect for supporting your legs while seated on the sofa.
6. Wicker and Woven Baskets
Wicker and woven baskets are perfect for blanket storage as they take up little space and sit pretty on the floor. There's also the option of finding baskets with custom colors and print.
Baskets offer easy retrieval while lessening your work - baskets can hold folded, rolled, and unfolded blankets. You can decide to throw them into the basket when cleaning the room and pick them up easily when a chill hits you.
You can find wicker and woven baskets in different sizes and designs that best fit your needs and home design.
7. Zippered Storage Bags
Photo by Whitmor
We rarely use our blankets in the warm seasons and would want to keep them stored away. So why not store them in zippered storage bags with air and waterproof capabilities?
Zippered bags will give you peace of mind knowing your blankets are safe from the elements.
You'll also have an easy time retrieving your folded blankets since the bags are transparent. It lets you take out a specific blanket without messing up the arrangement.
8. Glide-out Drawer Installation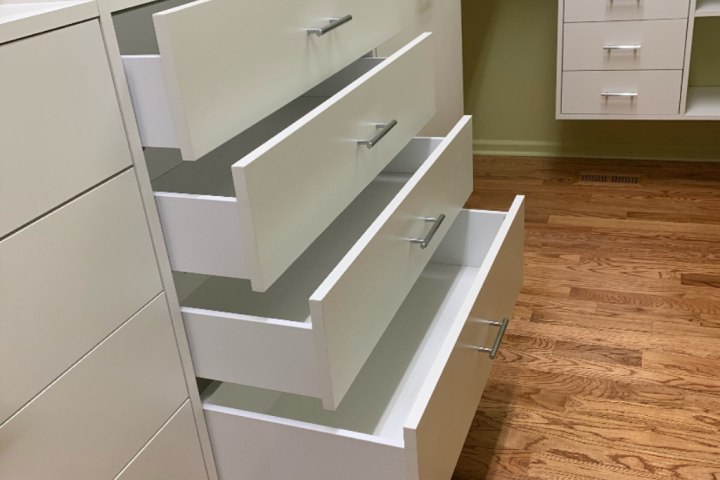 Glide-out drawers will store the blankets out of sight while adding to your decor. It might be a little expensive as it will require a slight renovation of your space, but the convenience and neatness are well worth the cost.
9. Blanket Ladders
Another perfect way of getting your blankets off the floor is using blanket ladders. This floor space saving solution comes in two forms: a mounted and a wall leaning option.
Blanket ladders let you take advantage of the exposed storage and add color to the room. This option is aesthetically open without being too dense and clunky in your space. So, bring out your most colorful blankets and hang them stylishly on the ladder. You could also paint the ladder to match your furniture.
Blanket ladders are cost-effective and will jazz up your naked walls.
10. Coffee Table Storage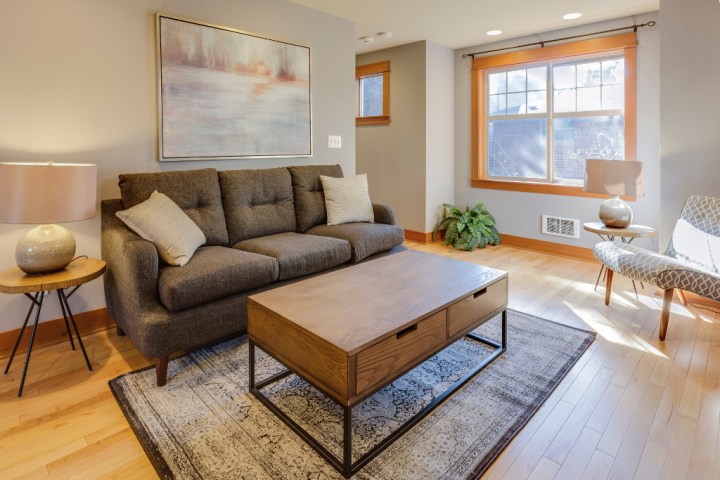 Are you planning to change the furniture in your house? If so, you can add a coffee table doubling as a brilliant blanket storage idea.
Storage coffee tables come with a hollow interior and the top as a lid or with pull-out drawers. You can use the space inside to store your throw blankets nearby but out of sight.
11. Underbed Storage
Instead of struggling to fit your heavy blankets in your drawers, you can use the space under your bed. This not only gets them out of sight but also makes maximum use of your bedroom space.
If you wish, you can renovate your bed to add drawers for a neater and more stylish appearance. Contrary, you can avoid the stress and sweat by packing your throw blankets into a zipper bag and neatly putting them under the bed.
12. Use Hanging Hooks
Hooks are simple, personalized, and efficient. Add a unique statement piece to your living room with attractive and well-designed hooks.
Hooks are perfect if you have light and small blankets. You can have them drape over the wall to expose their color and print to anyone looking. You can also personalize the hooks into attractive designs.
Remember to keep the hooks high away from the reach of kids and pets.
Save Space While Storing Blankets with ShelfGenie
Do not let your throw blankets become an organization nightmare. Get simple, easy-to-install and use blanket storage solutions. If you want to save space when storing blankets, call ShelfGenie today. We have the best blanket storage ideas and custom solutions and will be glad to help you out.