One of the key elements to consider when planning a kitchen renovation is how long it will take to install kitchen cabinets. Typically, installing custom kitchen cabinets only takes a few days (3 days, on average). The entire process of remodeling a kitchen, though, can take about eight weeks from start to finish. The cost of custom cabinets ranges depending on the design and material selection.Before this can happen, though, you need to budget time for other parts of the remodel:
Planning and designing your kitchen

Products that may have a long lead time (for example, those imported Italian backsplash tiles you fell in love with that are on backorder!)

The time needed to fabricate your custom cabinets

Removal of existing cabinets

Plumbing alterations (for example, if you are installing or moving a sink or dishwasher)

Changing electrical features (like adding outlets)

Fitting countertops
So many factors can affect how long it takes to install kitchen cabinets. Read on for some of the biggest elements.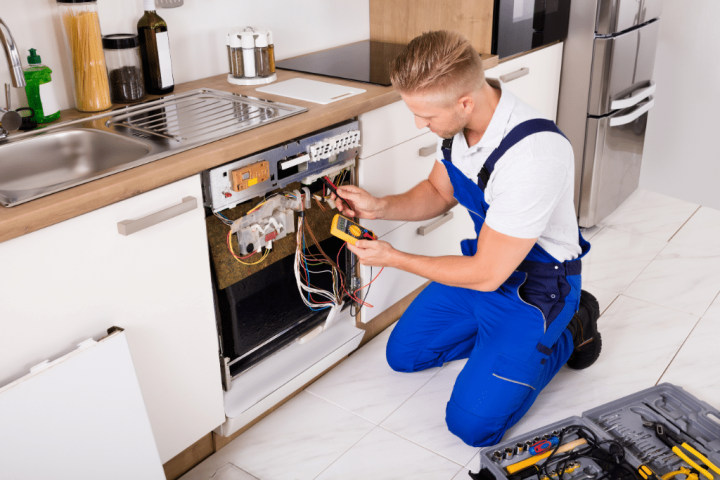 What is the Size of Your Kitchen?
More accurately, how many custom cabinets are you installing? Do they have extra features? The more cabinets and shelves you are installing, the bigger the job. Professional companies have teams of installers who will efficiently get the job done, so this is only a factor to consider if you are installing custom cabinets yourself or using a handyman. It is a labor-intensive process, so if you're remodeling your kitchen yourself, consider hiring professional cabinet fitters. (Just be sure to negotiate the total cost of labor beforehand.)
How Straight Are Your Walls and Floor?
This might seem like a ridiculous question, but, in some older homes, the floor and walls may not be perfectly level. In these cases, your cabinets will have to be adjusted to sit flush with all surfaces. This is the only way to guarantee that your countertops will be level.
It will take expertise and time to adjust the cabinets before the countertop can be installed.
How Long Will It Take to Install Kitchen Cabinets When Something Just Doesn't Feel Right?
Imagine looking at your new pantry cabinet and noticing that you are not happy with the height of the shelves. Even if you used a 3-D computer model to see what your new kitchen will look like, you might want to make changes when seeing it in person. These changes will add to the timeline of the project.
You also might not be happy with the height of the cabinets on the wall. Depending on how far along the installation process is, changes can be made in a few hours or require a few days.
While making changes on the job might make the job longer, it is far better to voice your concerns at that time. Do not wait until the entire remodel is completed.
Beyond the aesthetics, the
ergonomics
of your kitchen need to work for you – not for someone else. You will end up with neck, shoulder, and back pain if you have to bend to do something basic like cook or wash dishes. The optimal working height is between 85 cm to 95 cm.
To work out the right height for you, bend your forearm as if you were washing your hands at a sink in front of you. Measure the distance from the floor to your arm and subtract about 10cm. Remember that the total height is made up of the base, cabinet, and worktop.
A sink that is higher than your worktop can save you from bending. Reaching the bottom of a very deep sink might not be easy if you are shorter.
Check the height of your countertops and cabinets. They should all be the same, and comfortable for you. If they are not, they need to be adjusted.
Ergonomic Design Tips
How you place your sink, oven, dishwasher in a kitchen can prevent strain to your body. A few general rules to consider when designing your custom cabinets and kitchen:
Consider installing the oven and dishwasher at a raised height

Make sure countertops are suited to your height

Lower your stove 10 cm - 15 cm

Raise your sink 10 cm - 15cm

Do not hang cabinets too high
You spend a lot of time in your kitchen. Making sure it is a functional and comfortable space is essential. Speak to your contractor about any concerns, even if something just does not feel right.
Ergonomic Custom Cabinet Features
Whether your kitchen is big or small, your kitchen cabinets can also be
fitted to minimize any strain
on your body. Whether you are installing new cabinets or sticking with your current kitchen, you can install gliders and roll-out shelving.
This allows drawers to slide out more easily. It also means that you do not have to reach down into the depth of cabinets to get your kitchenware.
Everything comes out to you. If you have corner cabinets, they can also be fitted with ShelfGenie
turning shelves
. Then every possible area can roll out to you.
Say goodbye to the clutter under your sink with custom-built roll-out storage.
Installation Time for Pull-Out Shelves & Gliders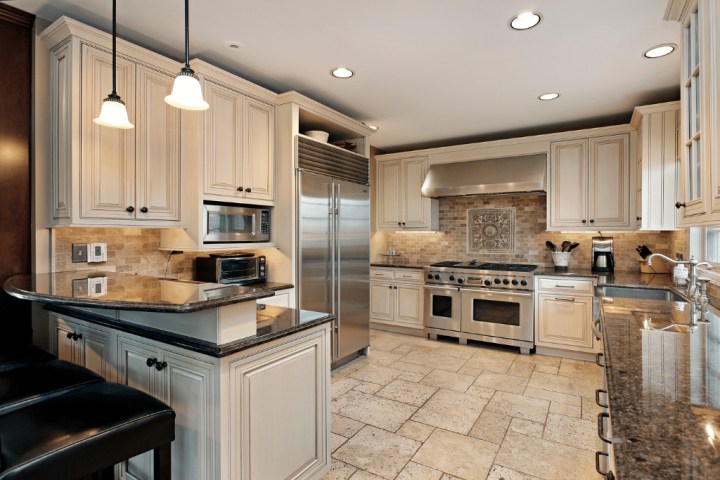 A little more time is needed to install gliders for pull-out shelves and drawers, but it is well worth it. They improve the efficiency of your storage space and help keep your kitchen organized. If your custom cabinets do not already have these features, it is a good idea to speak to your kitchen designer or cabinet makers.
It is possible to adapt your custom cabinets at a later time, but if you are considering installing custom cabinets, it's worth including these features from the beginning.
Saving Time or Saving Money?
You can save money installing custom cabinets in several ways:
Sourcing them from specialty online stores.

Shopping around for kitchen countertop companies.

Bargain-hunting for the cheapest items.

Hiring a separate contractor to install them.
Saving money is one thing. Saving time, however, is more challenging.
The kitchen is the heart of your home and a highly used, functional space. Without a working kitchen, you cannot cook or prepare meals. While your kitchen is under construction, you won't have full use of your space.
Understand that this is a labor-intensive job that requires many hours to complete the project's various stages. The average timeline of 6 to 8 weeks is when you use a professional service with a team of experts. Without reliable, trustworthy professionals on the job, the timeline for installing kitchen shelves and custom cabinets can be much longer.