Are you looking for laundry room storage ideas to get the most out of your space? We've written about how to refresh your laundry room before, but what about when you need to add additional storage space?
Laundry Room Storage Ideas to Open Up Your Space
A dedicated laundry room is an asset to any house. Like most utility spaces, though, these rooms tend to be on the smaller side. The best way to keep them functional is to store items properly. These storage ideas should help you organize your laundry room without investing too much money or time.
1. Laundry Basket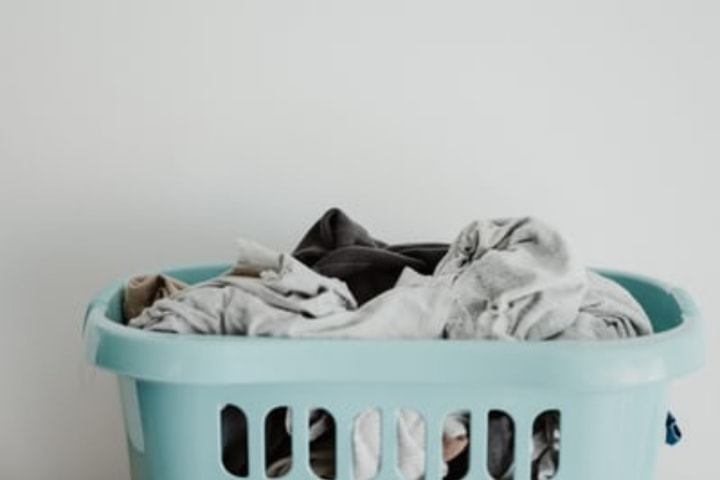 A washing basket is a staple in every household. Do not let this valuable item gather dust in a spare room or behind someone's door. Moving your basket into the laundry room is a subtle way to refocus where your family puts dirty clothes and collects clean ones. Not only does a washing basket add storage to your laundry room, it also reduces clutter around the rest of the house.
2. Woven Basket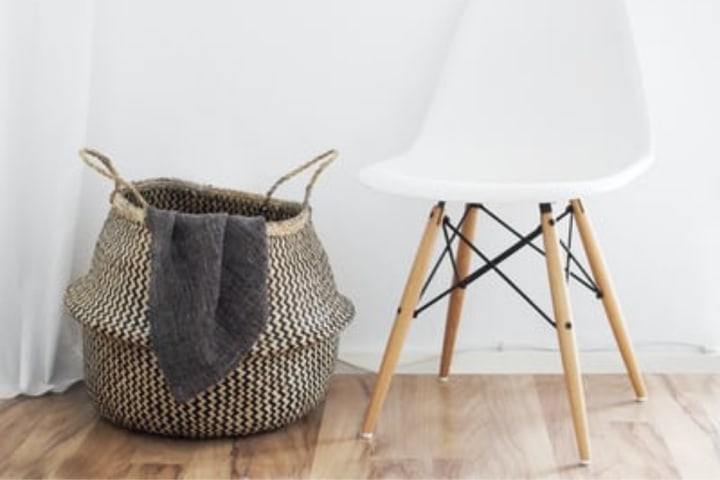 If you want to add storage to your laundry room while keeping the decor modern, try moving a woven basket into a corner of the room. Unlike wire or plastic ones, a woven basket conceals whatever is inside while giving off a style of its own. An extra level of privacy can neaten the room and stop your dirty clothes from being the center of attention.
3. Hanging Rack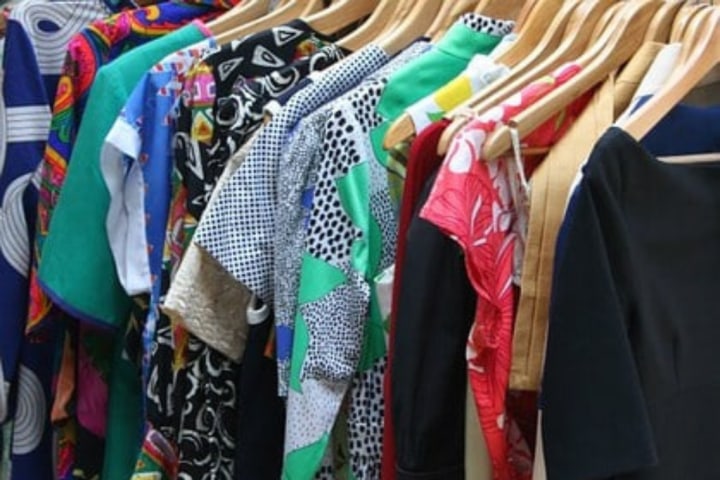 A staple on many production sets, a standing rack is very useful in the home. You do not need any equipment to put one up -- just move it to the laundry room! If you like this concept, we suggest looking for a standing rack with wheels so you can roll your new storage unit wherever it needs to go.
4. Daily Sorting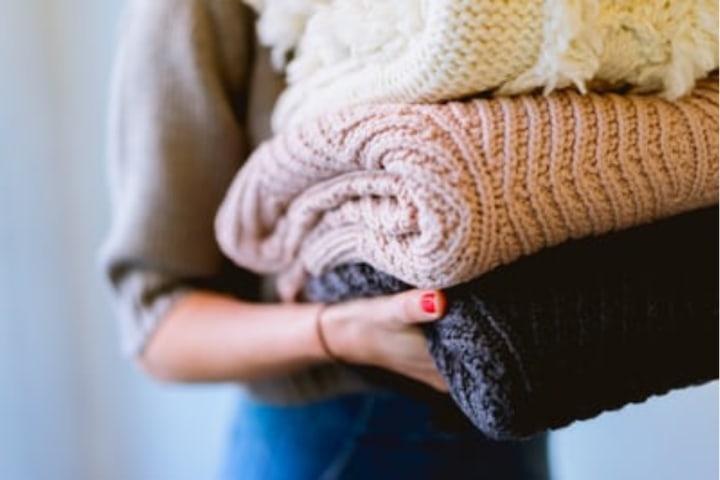 Storage isn't always about equipment. Organizing your laundry will not create space by itself, but folded clothes take up less space than piles. A regular sorting routine will give the room a sense of flow so you can quickly move between tasks.
5. Indoor Washing Line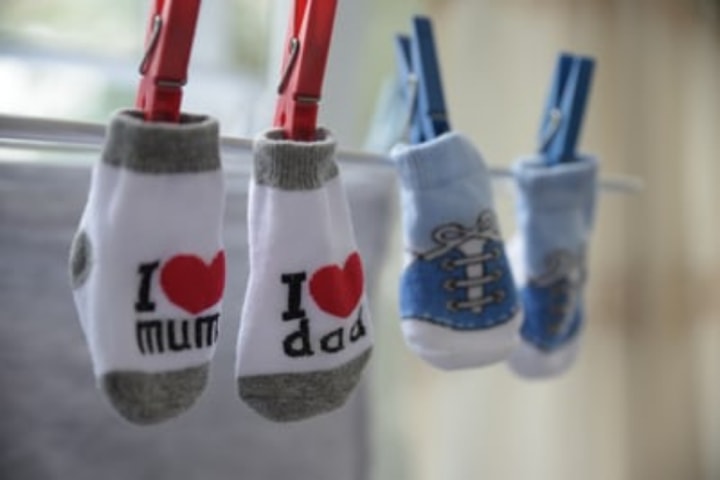 Nothing ruins a laundry room like damp clothes. If you are unable to move the laundry outside, you can set up a washing line indoors with a length of string or wire. We recommend setting up an indoor washing line in front of a window that sees plenty of sunlight and fresh air. Hanging clothes to dry also produces less wrinkles than an electric washer!
6. Floating Shelves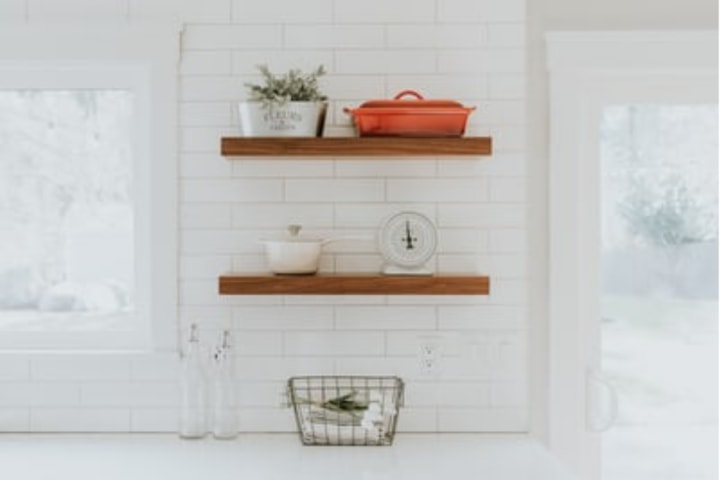 Floating shelves are known for how well they showcase items on display. If you are comfortable with a drill, consider installing a floating unit to add more storage along the walls. These shelves are a convenient way to keep supplies like detergents away from children but still at your eye level for easy use.
7. Mounted Clothes Rack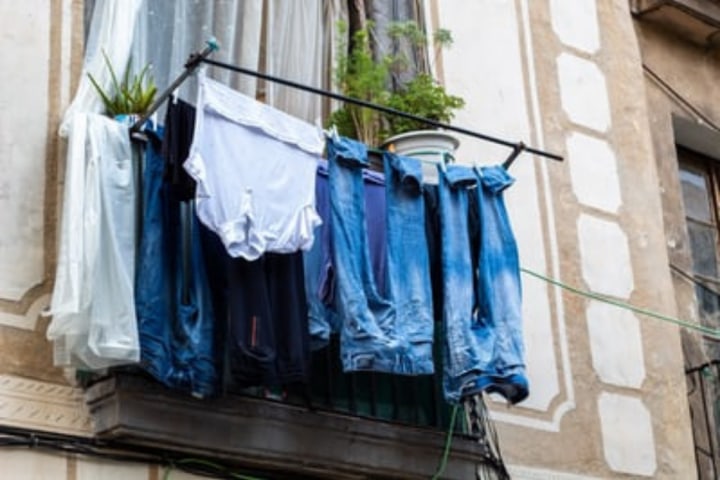 A mounted clothes rack functions just like a freestanding one, but it can also be folded up against the wall when it is not in use. If you want to keep the floor space clear for easy movement, a mounted rack keeps the edges of the room open while adding additional function only when you need it.
8. Foldable Clothes Rack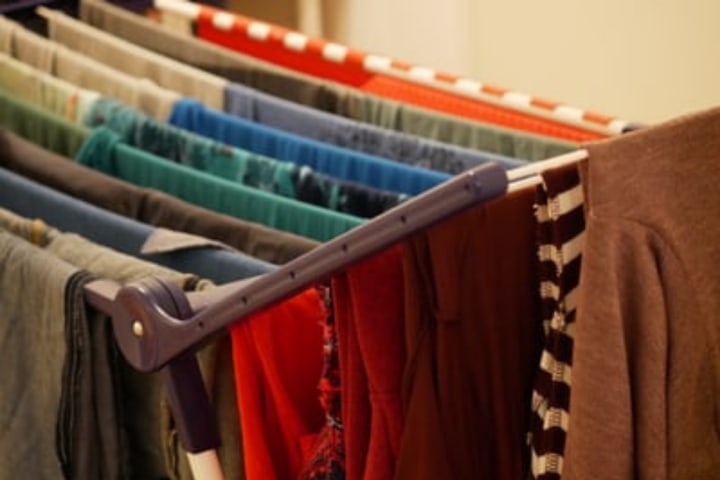 If you would rather keep your walls clear, a freestanding clothes rack is still a good storage option. While you cannot fold it against the wall, a freestanding unit is still easy to pack away. Freestanding racks are also suitable for outdoor use, which is great for air-drying clothes.
9. Remove Clutter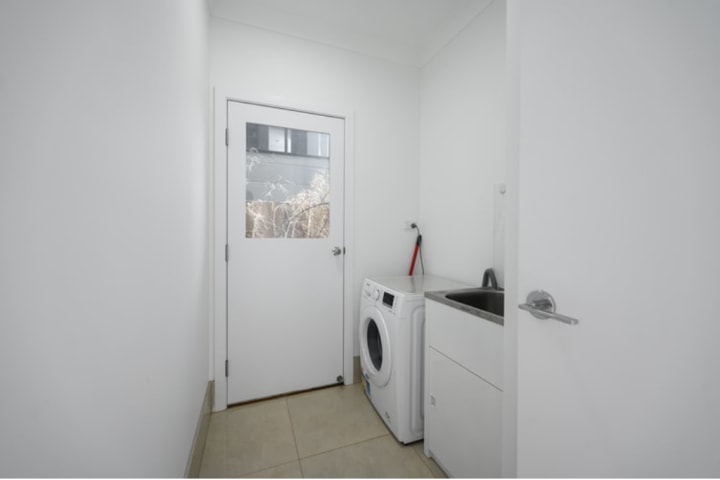 Do not let your laundry room become a closet for the whole house. Removing clutter creates more space and makes a room easier to organize. Get rid of old items, unused boxes and anything in the room that doesn't help you complete your tasks.
If you need help getting started, we have a list of
30 items you can toss out to declutter your home
. As space clears up, you may find that you had even more storage available than you realized!
10. Dedicated Platforms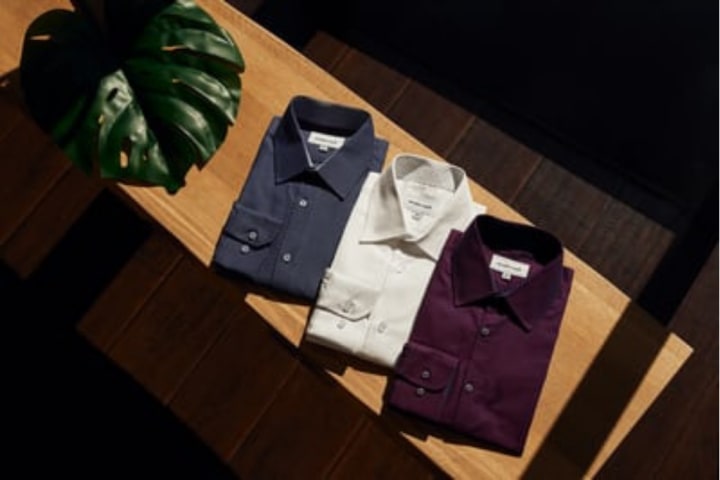 Small platforms can add structure to your surfaces. By creating tiers, you can organize laundry directly onto surfaces without making a mess. A dedicated platform makes use of space in three dimensions – they also make good pickup spots for anyone collecting clean laundry.
11. Console Table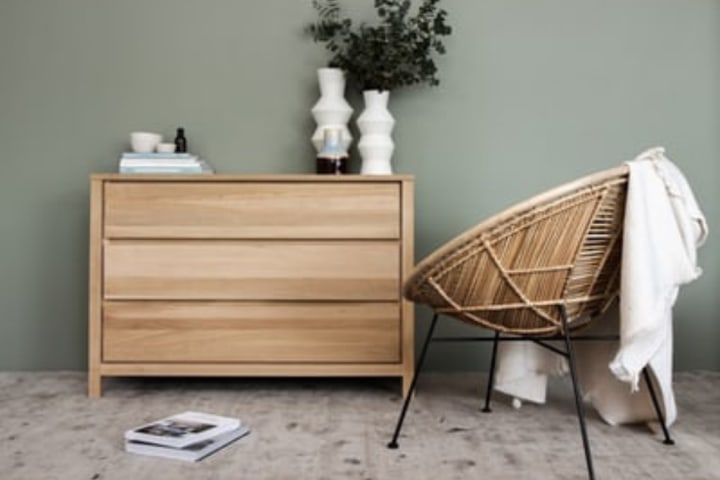 Most people do not know what to do with their console tables once they move them out of the living area or hallway. Save your console from the garage – try putting it in your laundry room and turn it into a storage wardrobe. You can store large stacks of linen or small laundry items in it, depending on the size of the cupboards.
12. Jars
Small items like pegs, brushes, and sewing equipment can litter up a laundry room. You can pack these trinkets in dedicated jars to keep them together and in easy reach. Small items do not need a lot of space, but you can still benefit from storing them cleverly.
13. Laundry Bags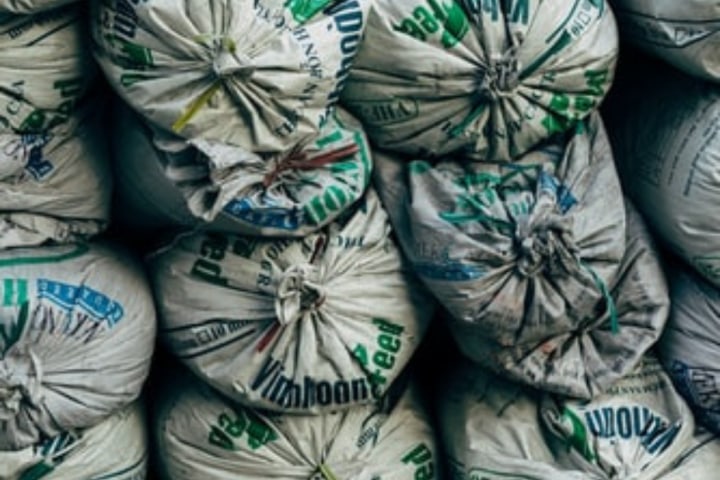 Laundry bags can store clean or unwashed laundry, so be sure to use them to their fullest potential. Thanks to their design, they can be tied and tucked, so they only take up as much space as the items they're storing. They are also very easy to move around the house, which makes collecting dirty clothes a much easier task.
14. Pull-out Hamper
We cannot talk enough about the
advantages of a pull-out hamper
. If you do not have one installed, many preloved wardrobes come with dedicated hampers. You can also convert any cabinet into a storage unit, provided the hamper has enough space to hold the laundry basket. Of course, you can also consult with our team to create a pull-out hamper specifically designed for your needs.
15. Suitcase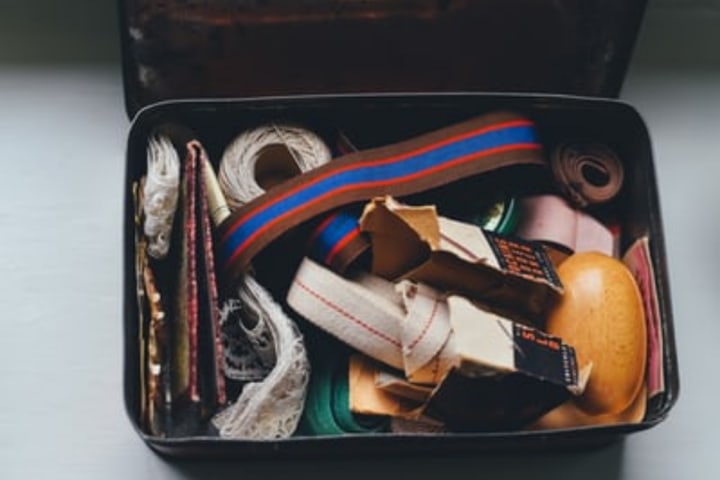 Make use of that suitcase that has been sitting in the closet for a year. A suitcase with a solid structure works like a storage box and a basket to move things around. You can pack the case into the same small spaces as before, whether full or empty.
16. Gift Boxes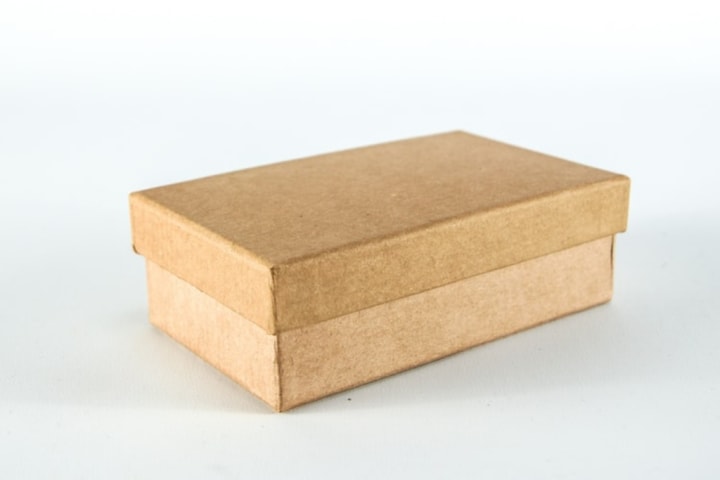 Many of us have at least one gift box lying around the house. These sturdy little boxes create excellent storage units for small items. If you have more than one gift box, you can use them to sort loose clothes like socks or laundry supplies.
17. Trolley Basket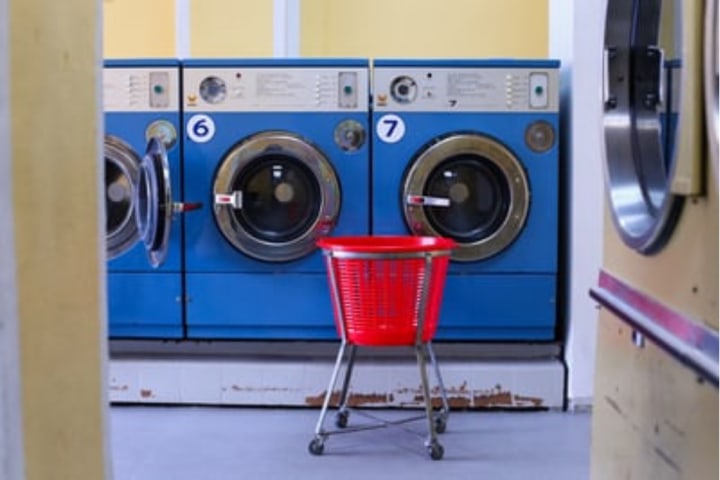 Trolley baskets add a bit of mobility to any basket you use for storage. The wheels make it easier to move wet, heavy laundry without straining your back. You can leave it in the corner when you are not moving things around or turn it into mobile storage when needed.
18. Hanging Buckets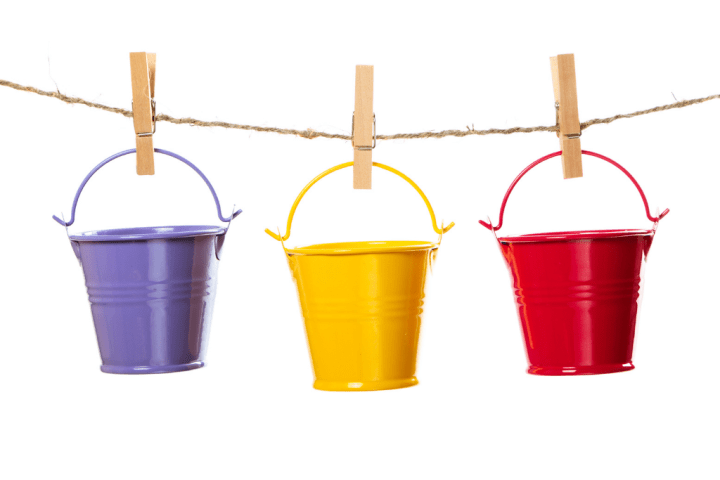 If you want more storage away from the floor without fitting in new shelves, why not convert a few buckets into hanging storage? Depending on the strength of the hanging fixture, these buckets can provide unobtrusive storage for most items found in a laundry room.
Get More Laundry Room Storage Ideas
Do you need more storage ideas? Are you looking for a second opinion on how to open up your space and see its full potential? Our experienced team is here to help you. Do not hesitate to reach out and
book a free online consultation
. We can't wait to hear from you!