The cost to replace kitchen cabinets varies a great deal. Are you thinking of remodeling your kitchen? There are classic themes and new trends for kitchen design in 2021, all worth considering. After all, your kitchen is the heart of your home, and you will spend a lot of time in your kitchen preparing meals and sharing wonderful experiences.For example, open-plan living spaces are an extremely popular design trend in recent years. An open-plan kitchen becomes part of your living space, and your kitchen cabinets are featured in the overall space. While open-plan living spaces are great, there is less wall space, which means less space for cabinets and storage. It also means your existing cabinets need to work harder for you.
Three Questions to Ask Before You Replace Kitchen Cabinets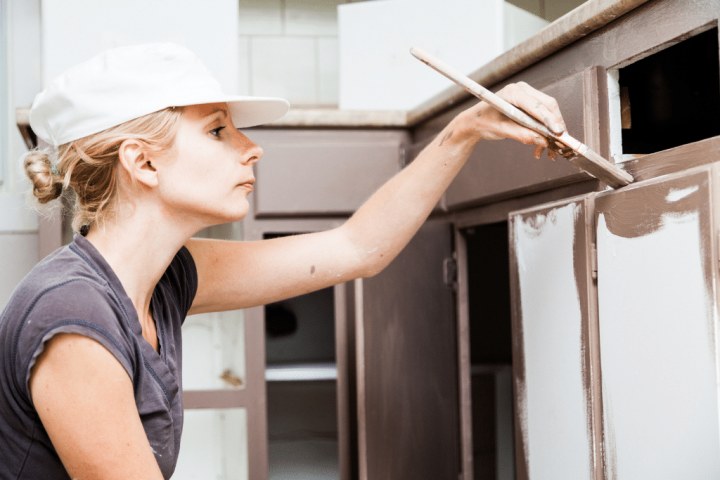 1. Your Storage Space Working for You?
Before replacing your existing kitchen cabinets, spend some time checking out the design of the cabinets you have. Newer kitchens and cabinets have ergonomic, user-friendly features that maximize space. Glide-out shelving means seeing everything in a low cabinet – like a pull-out drawer. You can have up to
50% more space
in your existing cabinets with this option.
Older kitchen designs may have cabinets that are not very functional.
Newer designs tend to have more moving inserts and horizontal-stacking space.
Is the space under your kitchen sink crammed with cleaning materials?
Does your kitchen layout include corner cabinets with poor access?
Do your cabinets have pull-out drawers?
Custom-made glide-out systems can maximize the space in your kitchen cabinets. Regardless of the style of kitchen cabinet that you find attractive, you still need to consider practicality and available space.
2. What is the Lifespan of Your Kitchen?
Well-designed, custom-crafted, and professionally installed cabinets can last a lifetime. Sadly, the opposite is also true. Depending on the original quality of materials used, your kitchen cabinets may still be great, even if they look a bit dated. Classic craftsmanship stands the test of time. Over time, poorly manufactured cabinets can have many problems. Improper installation can also cause damage:
Shelving brackets break
Door hinges corrode and break
Cabinet doors may come off entirely
Cabinets can warp, swell, and be damaged (for example, poor seals, plumbing, and exposure to water)
3. What is Your Timeline?
A kitchen is one of the best features of a home. A great kitchen attracts potential buyers. But an old, dated kitchen is a liability. Investing in your kitchen automatically adds value to your home. You might want to change your timeline and save more before making budget-conscious choices that skimp on quality or aesthetics, especially if you're in a rush to remodel or sell your home. Well-crafted, older cabinets can easily be painted for fresh appeal.
Understanding the Basic Cost to Replace Kitchen Cabinets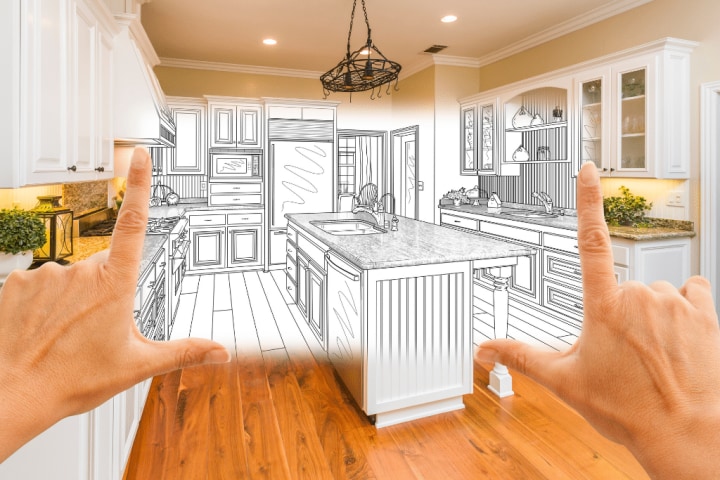 There are various expenses to consider when looking at replacing kitchen cabinets and clever, creative ways to save on costs.
Custom-built cabinets
are the ideal choice but, depending on your budget, DIY skills, and choice of cabinets, you can often remodel your kitchen for a fraction of the cost.Three major budget areas to consider: the cost of the cabinets, installation costs, and hidden costs. Understanding the basic breakdown of costs can help you plan which options will be best for you and understand where you can save.
1. Installation Costs
The cost of labor depends on the cabinets you are choosing, and who you choose to install them. A company that offers custom-made cabinets may offer you a set price, including installation. While exact figures vary based on where you live, here are some guidelines to start your planning:
You could negotiate the price and install them yourself
Using a contractor or handyman ($60 - $90 per hour): $900 - $1,350
Professional Cabinet Installer: ($35 - $65 per hour): $525 - $975
Always ask for references and check for online reviews.
2. Cabinet Costs & Savings
This is the area where you can potentially make your budget stretch and work for you. Cabinet prices differ depending on the design and materials. The average cost per linear foot can be from $100 to $280, or $2,000 - $5,600 in total. Spruce reports that the national average cost to remodel a 10-foot by 10-foot kitchen can be as high as $26,000.
Where can you save on costs?
1. Buy RTA (Ready-To-Assemble)
These cabinets are budget-friendly and labor costs are saved because the owner assembles them. Shipping costs are also sometimes waived over a certain amount.
Buy lower-priced flatpack cabinets from IKEA. They need to be assembled, or you can pay a fee for assembly and installation.
Costco offers a diverse range of All Wood cabinetry in traditional, contemporary, and modern styles.
2. Go Green with Used Cabinets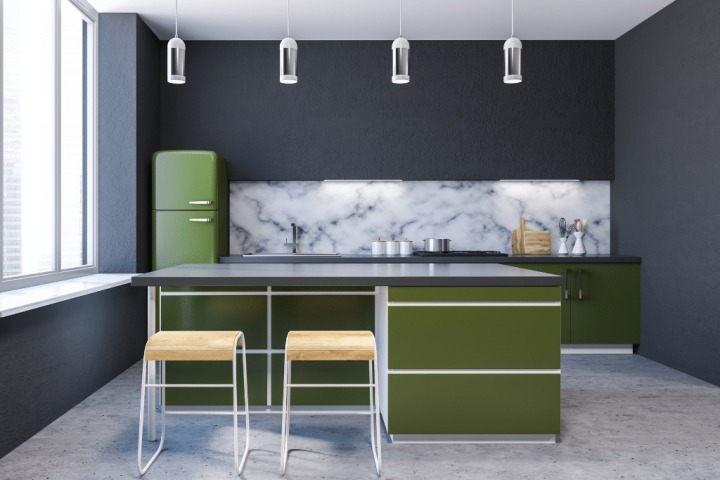 You can also find high-quality kitchen cabinets that people no longer want. This is a great, budget-friendly option. There are many places to look for these – and you may just find something amazing for free or at an extremely low cost. Check out your options by exploring:
Craigslist, eBay, and Facebook Marketplace
Architectural Salvage yards (in large metro areas)
3. Save on Hidden Costs
The sink base cabinet alone can be $300 per linear foot and special cabinets can cost $300 - $850. Extra features like glass fitting and molding ($300 - $2,400) can also add to costs.There is also the cost of removing and disposing of your existing cabinets. Two ideas to save here:
List your cabinets on sites like eBay, Craigslist, or Facebook Marketplace.
Offer them for free or for a low price
You can stretch your budget to the max to replace your kitchen cabinets with these cost-saving tips.
Refacing Your Kitchen Cabinets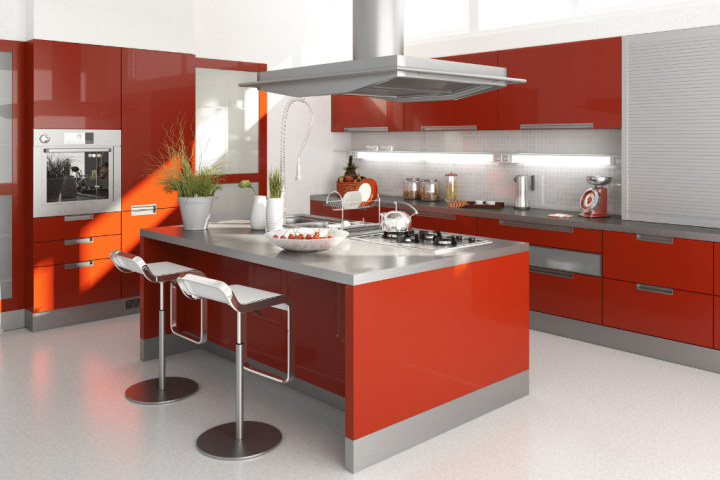 What does your dream kitchen look like? At the top end of the market, steel and wood (from pine to maple) cabinets can cost between $5,000 to $38,000. Laminate and wood-veneer cabinets range from $1,900 - $15,000. Bear in mind what material your current kitchen cabinets are. Don't sacrifice quality – refacing existing cabinets can transform your kitchen into a brand-new space.
Painting Your Wood Cabinets
Paint wood cabinets for a stylish new look. "The higher the sheen, the easier it is to clean," says Jessica Barr, a national trainer and painting expert at Behr.
You will need to remove doors and hinges to paint all areas
Use a primer and two coats of semi-gloss paint
Be sure to allow a few days for the coats of paint to dry, as well as time to reassemble
Painting Melamine or Laminate Cabinets
The surface of these cabinets is very smooth and non-porous. Great for cleaning, but not good for getting paint to stick. The surface needs to be roughed up for the paint to stick, or you need to use specialized primers, paints, and seals. A few tips here:
Regular paint will peel off
Rust-Oleum provides DIY kits that work on wood, laminate, and melamine
All the tools and materials (deglosser, bonding agent, decorative glaze, and bonding top-coat)
There are many
creative ways
to update a kitchen – from changing the flooring to adding a backsplash. Jessica Barr, who works with Martha Stewart, suggests that you think about unconventional colors, too. Neutrals are popular, but dark colors like a rich green can be bold and stylish. Darker colors are less conventional but very stylish.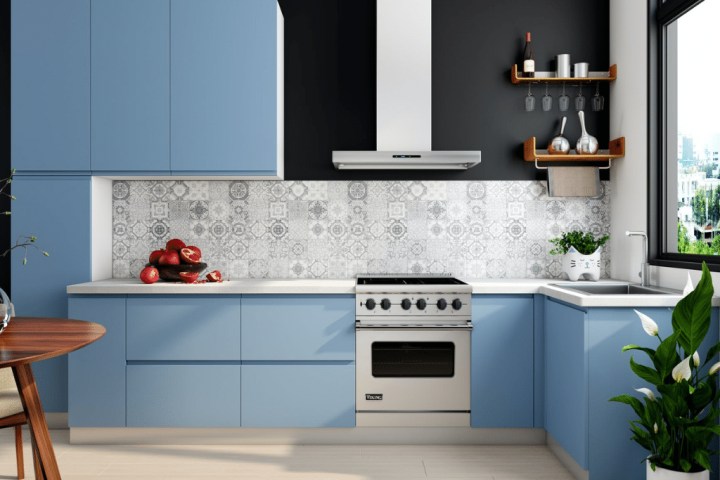 Custom-Made, RTA, Refaced, or Used Kitchen Cabinets?
Whichever option you decide on replacing your kitchen cabinets will transform and add value to your home. There are many options to consider when undertaking a major remodel. Be sure to carefully evaluate your storage needs and budget.Do your homework and review professional services and companies. Remember that you can list your cabinets and save on removal costs. You can be creative and transform your kitchen on a tight budget.It may be prudent to save more. With a bigger budget, you will have more options when it comes to choosing added features, styles, and materials.