Under stairs storage ideas take innovative storage solutions to new heights.
Have you been thinking about how to utilize the space under the staircase in your home? With a bit of creativity, this confined and oddly shaped area can become a functional storage area you may not have noticed. From kids' playrooms to wine rooms, we have developed a list of original under stairs storage ideas that will get you thinking about your next home storage improvement project.
When an individual is renovating their home, there are often some spaces they overlook that can be extraordinary opportunities to create something unique and functional.
These interesting under stair storage ideas will provide you with some extra room and help you use the space under your staircase instead of wasting it. You can design and build something on your own or talk to a professional to help create custom built-ins.
Under Stairs Special Spaces
1. Create a Kids' Playroom
Playrooms are incredibly practical under stairs storage solutions. Maybe you are facing some challenges locating a room in your home to make a children's playroom. Perhaps you have a closet under your stairs buried in holiday decorations. Simply clean those ornaments and goodies out of there, and get to work on the space.
The area may be small, but that just makes it easier and less expensive to decorate and customize it. This area will make a special hideout children will cherish. Store books and toys here to keep things organized and out of the way. This also helps designate their bedroom, where toys often get stashed, as a place for sleep rather than play.
2. Design a Cozy Reading Nook
If you cannot create a reading area in a small living room or bedroom, you can make one under the stairs. The attic may be too hot and your basement too dark and chilly. Just add some comfy cushions and good lighting, and you will have a space you may never want to leave.
If you have enough room, you could even build a bench there. That way, you have a place to sit as well as space for book storage.
3. Under Stairs Storage Ideas to Create a Small Office
Instead of using that extra bedroom in your home for a workspace, think about converting the space under your stairs into a small office. Regardless of how much available space you have in your home, you can put together a small office area that will be not only compact but functional. If you do not have room for a small desk and chair in there, you can always add a custom shelf that is wide enough to hold your laptop.
Think about placing some unique lighting in there to brighten your workspace. You can even install a couple of shelves above your work area to store files, supplies, and other office items.
4. Under Stairs Pet Retreat
Dog houses and cat trees take up a lot of household space, but pets love them. How about using that wasted empty space under your stairs for your pet's personal sanctuary?
For dogs, you can easily open up a staircase and slide a premade dog house in the space. Depending on how many cats you have, a similar setup could work. For multiple cats, you could create a small room under the stairs and add shelves of varying heights to give them places to climb and, of course, nap.
Under Stairs Storage Ideas for Foodies
5. Kitchen Pantry Under Stairs Space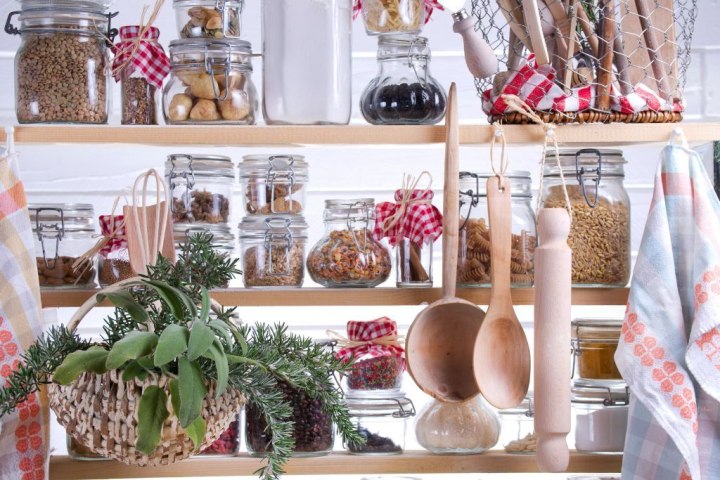 If you struggle with limited kitchen storage, this one's for you. A great way to manage space under the stairs is to make it into a staircase pantry. With a few rolling drawers, wall shelves, and clear storage containers, you can store cans and dried goods of all shapes and sizes. You can even add some permanent shelving options in there, too.
6. Expand Your Kitchen Cabinet
Instead of converting the area under your stairs into an extension of your pantry, you can use the storage space to hold your serving trays, flatware, and silver, all in one convenient place. A rolling kitchen island that you can bring out for those bigger family gatherings and events is a great option you have. This keeps your kitchen's space free to house the everyday essentials that can sometimes be otherwise out of reach.
7. Design Your Dream Wine Room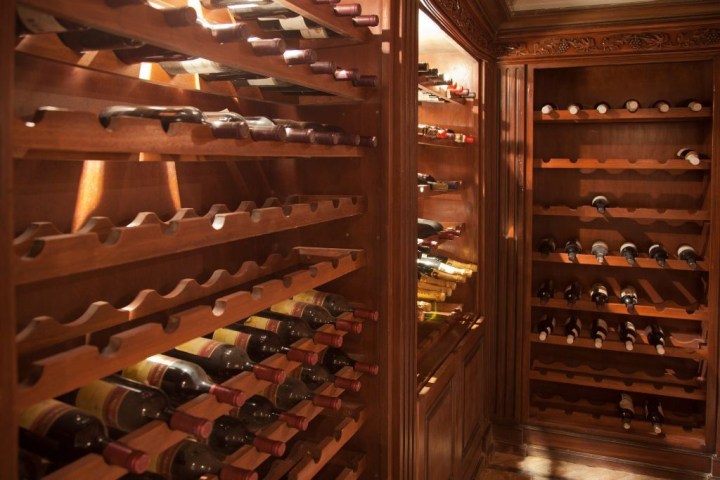 You do not need a huge basement in your house to store your wine collection. Convert that under stairs space into a wine cellar that can store and display all of your bottles. With a little luck, this room can have the look of a major wine cellar renovation for a fraction of the cost.
For most homeowners, a dedicated wine cellar seems impossible because they simply cannot afford to give up that kind of space in a modest home. But with a bit of creativity, almost anyone can proudly store and display their elegant wine collection.
8. Build Your Own Bar
Converting your under stairs storage space into a wet bar will take your entertaining experience to the next level. Items you will want to include for your bar may be a countertop for creating cocktails and serving drinks, a portable refrigerator, and a bit of cabinet space for storing bottles and glasses. You can make that awkward space under your stairs into something really unique and fun.
Although bar carts are popular right now, an under stairs bar will bring your hosting status to the next level. To complete the bar, you can add shelves under the stairs for the bottles, as well as some mood lighting. Think of the bonus points you will earn with friends and family if you can hook up plumbing in there for a sink and ice machine.
Add a Room Under the Stairs
9. Make an Under Stairs Bathroom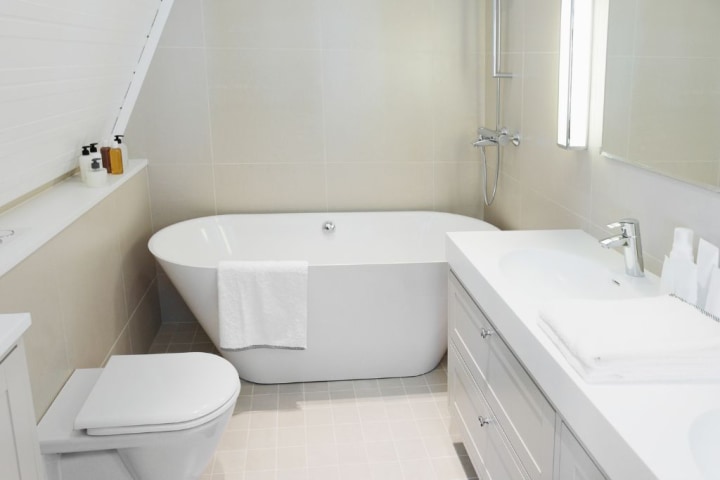 Another way to maximize extra space under your stairs is to add a small bathroom there. This can be a welcome addition to the first floor of your home, especially if you entertain guests often.
Having a small bathroom on the main level keeps your own personal bathroom neat and tidy. If that is not a viable option, you can always downsize a bit and create a small half-bath powder room. Generally, adding a bathroom is a fast way to increase the value of your home.
10. Build a DIY Mudroom
Do you long for a practical entryway? A place where you and everyone in your household can drop their things as soon as you walk in the door? Is the space under your stairs too small to make into a full-blown coat room?
By installing a few storage cubbies for shoes and a small bench so your guests can sit down, you can convert your under stairs storage space into the perfect little mudroom. This is a great place to hang coats, backpacks, umbrellas, and footwear.
Under the Staircase Storage Ideas
11. Add a Coat Closet
If there is one thing most homes do not have enough of, it is closet space. The space under your stairs can be a good spot for a coat room. All you need are a few well-placed shelves, rods, hangers, and a few hooks to hang umbrellas, hats, bags, scarfs, and other seasonal accessories.
Perhaps drop some absorbent mats on the floor to catch the moisture of wet clothes. You can even add a door or a unique curtain to conceal the space.
12. Set Up a Custom Storage Room
The area under your stairs can be challenging to fully utilize because it is such an awkward shape full of odd angles. But with some inventive organization and the help of storage containers and shelves, you can turn that space into a storage room for holiday decorations, linens, sports equipment, and seasonal clothing.
Add in all the items you want to have easy access to but do not want to store in anyone's bedroom.
Storage is not just reserved to the side of your staircase; each step can hold storage potential as well. Landings can feature a lift-open lid and be a place to conveniently store blankets and pillows. Steps can individually become pull-out drawers by adding drawers and pull-handle hardware to risers. Or, you can create lift-up lids on each step for places to store things like tools and batteries.
14. Store Your Books in a Mini-Library
Install some cabinets or a few shelves under your stairs, fill them with your favorite reference books, novels, and periodicals, and turn that tiny awkward space under the stairs into a beautiful home library.
This unique area will provide a perfect book storage solution. And you will not have to purchase or build large bookcases which can eat up floor space. It can become an accessible place to store all of your entertainment, from records and board games to photo albums and DVDs.
Great Storage Solutions Start With Taking the Next Step
When it comes to storage solutions and maximizing your household space, thinking out of the box is what we do. Your staircase might hold endless potential to expand your space.
When you are looking for storage solutions to fit your home's needs, having an expert in organization solutions can save you a lot of time and frustration. Schedule a free design consultation to have a ShelfGenie designer evaluate and maximize all of your under stairs storage solutions to make your organization dreams come true.